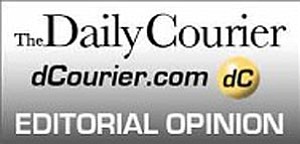 Originally Published: March 30, 2012 10:03 p.m.
A bill that has stirred up a lot of debate both within and without the walls of the Arizona Legislature this session may rise from the dead.
On Wednesday, Senate Republican legislators split in rejecting a bill that would allow employers to deny health insurance coverage for birth control because of their religious or moral persuasions.
Opponents were concerned that such a measure intruded upon women's privacy because they would have to explain to their employers that their medical need - and not contraception - justified coverage for birth control pills.
The supporting faction said controversial portions of the bill that some looked upon as intrusive were stricken Wednesday ahead of the vote. Among the multiple changes, they said, were that such information would go only to health plans and insurers and not employers, and that federal health privacy protections would be honored.
Under current state law, only religious nonprofits are permitted to opt out of Arizona's law requiring coverage of birth control prescriptions.
One legislator, Republican Sen. Michele Reagan, objected out of both policy and political concerns. Having information go to insurers bothered her because the disclosures would go "to the big insurance computer in the sky" and possibly be labeled as a pre-existing condition. "I would rather tell anyone besides my insurance company about why I'm taking medication," she said.
Ensuring that women's privacy would not be violated in an age when information of all kinds can be easily accessible is just one hiccup in the proposal.
Other what if's: How is an employer going to prove his religious conviction so that he can opt out of contraception coverage? If this law were to make it out the door, would women feel the need to ask their doctors to lie for them, putting them both in a compromising situation? And, really, how much do birth control methods cost - so much that employers and insurance companies would have to bankroll a high-ticket item? Is birth control something that insurance should cover? Are there legitimate reasons why women can't pay for it themselves? Might there be a religious agenda that has no place in government?
Republican Sen. Nancy Barto sought and won approval for a do-over vote in the Senate that would take place "as soon as we make sure we're all on the same page as far as protecting our religious liberties in Arizona," she said.
For the two sides to ever get on the same page on this issue doesn't seem very likely.
Legislators would be wise to drop this matter and move on.