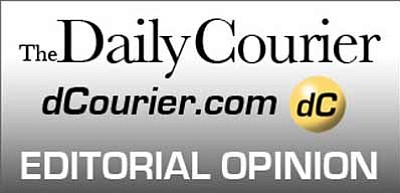 Originally Published: March 18, 2012 10 p.m.
Women are seemingly and perhaps unwittingly being shoved into the spotlight this year - both in the Arizona Legislature and in the presidential campaign.
The issue gaining traction surrounds women's rights to make their own decisions about their bodies - yes, their own bodies.
Certainly, we have watched, read and heard the dialogue about female contraception surface repeatedly among the Republican candidates for U.S. president. One, in particular, has been quite vocal on the subject. Some applaud Rick Santorum for his strict view; others believe he has come from the Dark Ages because of his vehement stance against birth control.
If this topic remains high on presidential candidates' platforms, voters will decide in November whether this is a priority or whether more pressing matters demand attention from our leadership.
Candidates have a right to their beliefs, as does the electorate in deciding when legislation crosses the line and intrudes upon personal freedoms.
Arizona lawmakers are wading in these murky waters, too.
Pending legislation on health plan coverage for birth control drugs would give all employers with religious and moral objections to birth control the right to refuse to provide coverage for that purpose through their health plans, according to an Associated Press story. Those employers would still have to provide coverage for contraception drugs for other medical reasons but could make women seeking reimbursement explain why they need it. Repeat - "But could make women seeking reimbursement explain why they need it."
On this point, Gov. Jan Brewer, who told reporters she hadn't yet studied the measure and therefore hadn't taken a position on it, said she "certainly would probably agree with the majority of people that it would be a little bit uncomfortable for a woman to have to go to her employer and tell him or her their health private issues."
What a woman decides about her personal contraceptive methods based on her religious principles is her business. What a woman decides, no matter her convictions, is her business.
For a woman to have to disclose her reasons for using birth control to her employer in order to get insurance coverage smacks of trespassing into one's private life.
Have Arizona lawmakers failed to consider that such a measure might humiliate, embarrass and insult women's dignity? Is this just one landmine in the ongoing debate about women's reproductive rights?
You decide whether government has any right to give an employer the right to intrude this deeply into women's privacy.
More like this story