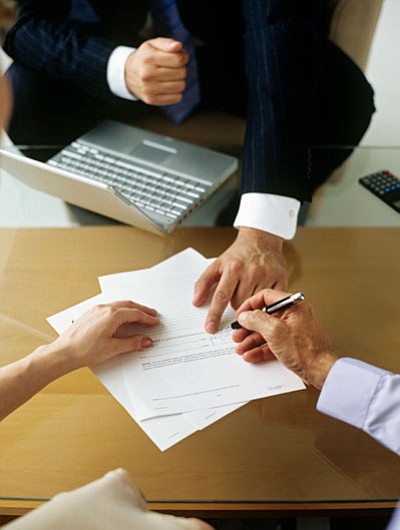 Originally Published: March 12, 2012 3:47 p.m.
Your credit and its health are vital to most everything you do.
From buying a home to getting a car, credit reports play an important role with lenders.
That's also the case for getting money to cover home improvements.
"Your credit report is an important document that lenders and other companies use to make big decisions about you," said David Butler, communications director for Consumers Union, which publishes Consumer Reports. "It can determine whether or not you get a loan and if you do, what sort of rates you will pay."
That said, many consumers don't know the first thing about their credit reports.
The fact is that every consumer in the U.S. has the right to a free credit report once every 12 months from credit reporting companies Equifax, TransUnion and Experian. The only authorized and guaranteed site to get that is at www.annualcreditreport.com. Those credit reporting companies created the site as part of the Fair Credit Reporting Act.
Consumers Union suggests that consumers stagger their requests from each of the credit companies so that consumers can essentially monitor their credit throughout the year.
The reports list a person's accounts and credit history, including credit card, mortgage and other loan balances - and if you pay your bills on time.
The nonprofit suggests that consumers carefully read their reports and report errors immediately to the credit company and the source that gave the wrong information to that company.
Butler said the value of checking the reports is that some of them may have wrong information on what you owe or have errors in your name or birth date.
"Companies, financial services (and) lenders will make mistakes often times due to simple human error and have accounts assigned to you that aren't yours," he said. "That could lead to you being confused with someone else and that could really hurt your credit down the line."
Butler said keeping on top of your credit report can also protect you against identity theft.
Consumers Union recommends that consumers look for accounts that you have no memory of opening, which might be a sign of identity theft.
Remember that while the credit report is free, your credit score is not and those credit agencies charge for that information.
For information, visit http://defendyourdollars.org, consumersunion.org/creditreport, www.equifax.com /www.transunion.com or www.experian.com.