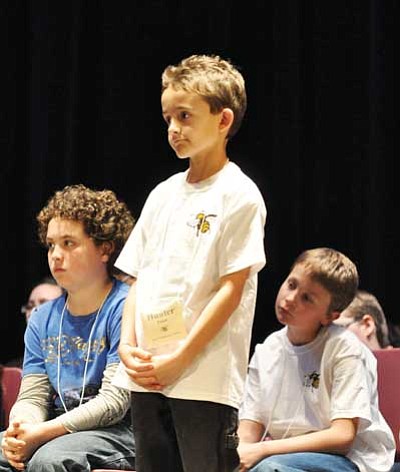 Originally Published: February 22, 2012 11:14 a.m.
BBNPhoto/Heidi Dahms Foster
Mayer Elementary School spelling bee winner Hunter Tweet waits his turn to spell in the Yavapai County Spelling Bee this past Wednesday at Prescott High School. Some 50 students spelled off against each other for a chance to go to the State Spelling Bee in March. Daxton Bryce of Granite Mountain Middle School in Prescott won the contest. Chino Valley Del Rio Elementary fifth-grader James Hanson was runner up.