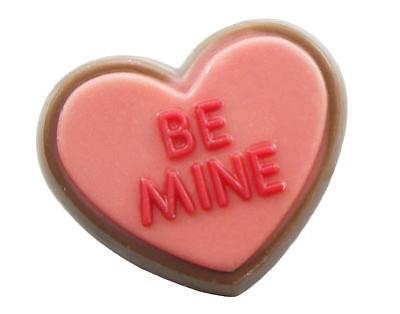 Originally Published: February 12, 2012 10 p.m.
Are you ready for love? I hope so, because Valentine's Day is tomorrow and it is not too late to order flowers (red, of course), buy a box of chocolates and get the best bottle of champagne that you can afford. Prepare to celebrate love in honor of the "most romantic day of the year" that actually got started in the fifth century as a pagan holiday.
Hey, this is not just some fabricated Hallmark holiday. This "day of love" had its beginnings in Rome, when mid-February marked the annual Lupercian festival, an ode to the God of fertility. It was one huge celebration of sensual pleasures. Evidently, those Romans knew how to party, because it became the season to fall in love and marry. Then Claudius II became emperor and the party stopped. He was suspicious of love (paranoid). He had the notion that romance and marriage only distracted and weakened men (ridiculous) and so in order to assure quality soldiers, he banned marriage! How cruel for lovers everywhere!
A bishop named Valentine, seeing the trauma that was done to young lovers, met couples in secret places and joined them in the sacrament of matrimony. When the evil Claudius learned of this, he labeled Valentine a "friend of lovers" and had him arrested. Unless Valentine agreed to worship the Roman Gods and stop marrying young couples, he would be executed. Valentine was a man of faith and conviction, and would not be swayed by the mad emperor.
A miracle happened while Valentine was in jail awaiting his fate. He fell in love with his jailer's daughter, Asterius. Just before Valentine was executed, he wrote a heartfelt love-letter to Asterius and signed it, "Be mine . . your Valentine." And you thought those little heart shaped candies with sayings like "be mine" were nothing more than a candy company's ploy! It is true love and passion that brings us to this present day cultural phenomenon of Valentine's Day. Bishop Valentine died for his convictions. Most of all, he was a man of love. Legend has it that he wrote love letters in his own blood and wore a red scarf to his execution.
I was at an estate sale in Prescott recently and spotted a beautiful square piece of lace that was lying on a table. It was obviously very old and delicate. I picked it up and an elderly lady came and gently took it out of my hands. "This is mine," she said sweetly. Then she scolded her granddaughter for putting it up for sale. The lady told me that her husband wrapped their wedding bouquet in this little piece of lace, when they got married. "I still remember that moment and every year on Valentine's Day for 57 years he brought me flowers and wrapped them in this little piece of lace," she sighed. Love lives in those tender gestures.
Maybe that's what Valentine's Day is really about. Undying love. It's not the candy, but the sweetness of romance that it celebrates. It is the purity and innocence of the children in classrooms, who have teachers helping them make special cards and red construction paper hearts to take home to their parents. And why not be bold and wear red - that brazen flash of color that "shouts" out that our love will not be secret, quiet or go unnoticed. And let's not overlook the power of a small, lovingly placed piece of lace wrapped around a bouquet of flowers.
Last week while waiting in a physician's office, a man of about 80 sat next to me and kept looking at his watch. He told me that he wanted to leave, because every day he went to eat lunch with his wife at the nursing home. When I inquired about her health, he said that she has Alzheimer's Disease. As we chatted, I asked if she would be upset if he was late. He told me that she no longer recognizes him and hasn't for three years. I pondered this a while, and softly said, "And you still go every day to lunch with her." He smiled and said, "Yes, she doesn't know me, but I still know her." Love lives in those unselfish acts of compassion.
Tomorrow call an old friend. Hug your children an extra minute. Hold hands with someone that you care about. Be open, like the color red, in your expression of love. Accept, treasure and rejoice in a little paper heart made for you by a child. Hold on tightly to cherished memory, like a piece of lace. Share a smile with a stranger, a lingering kiss with your spouse, go dancing, sip some bubbly, give flowers, wear a red scarf and enjoy a chocolate covered cherry. Dear Readers, be courageous and write someone a love note and sign it with the most famous and romantic phrases of all time, "Be Mine ... Your Valentine."
Judy Bluhm is a writer and local realtor who lives in Skull Valley. Have a story? Email Judy at judy@judybluhm.com.