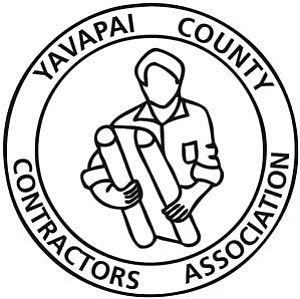 Originally Published: February 9, 2012 9:59 p.m.
Last week our column was about water saving tips, water softeners and how to deal with the hard water scale and lime build-up. I received the nicest email from Ellen M. and would like to share that with you.
"I enjoy reading your articles. In your recent article you inferred that all methods are water softeners. As a two-time cancer survivor I did some research before moving to my home here in Prescott in 2007. I did not want a water softener, which adds something to my water. I purchased a whole house water filter system from Aquasana - filters water only - no additives. All water in my house, including through the water heater is filtered. The plumber suggested that I bypass the hot water heater with the system and I said no, that I wanted every drop of water in the house to be filtered. I have minimal problems with build-up of mineral deposits in my toilets, sinks, etc. I only need to replace the filter every two years as a family of one. I do water aerobics at our clubhouse in Prescott Lakes but stopped showering there as my shower water at home feels so much better. Every drop of water from all faucets is filtered and very drinkable. No under the sink water filters or separate water spout. I drank some water from a friend's faucet the other day - yuk! I see TV ads with advertisements from other companies that provide the same type of water filter products. My system removes chlorine and pesticides but leaves trace minerals, which are beneficial. It would be nice if you would let your readers know that a true whole house water filter system is available and is different than a water softener system. Keep up the good articles!"
So, Ellen M., thank you for your sweet email and today we are going to talk about whole house water filter systems.
Full house water filtration systems have certainly gained in popularity over the past years due to homeowners wanting high-quality fresh clean drinking water and water that possibly can improve one's health, skin and hair, not to mention we are saving the planet by not sending millions and millions of plastic water bottles to our landfills. Whole house water filter systems do not create the high build-up of lime scale in the pipes and on fixtures and filter water that is much softer, easier on clothes and appliances. There seem to be many benefits to a whole house water system.
As Ellen stated in her email, once one becomes accustomed to the filtered soft water, when you then drink unfiltered water, it has an off taste and funny smell. The U.S. Council of Environmental Quality says, "Cancer risk among people drinking chlorinated water is as much as 93 percent higher than among those whose water does not contain chlorine."
Whole house water filters filter out a multitude of contaminants and it is also important to consider a system that addresses chlorine removal as well as chloramines. Chloramines are chemical compounds, usually used as a disinfectant. You can learn more about chloramines at www.chloramine.org or by visiting www.epa.gov and searching chloramines.
If you consider buying a whole house water filtration system we have listed some significant and basic points as a guide before you purchase: (1) life of the filter (2) warranty on the filter (3) return policy if you are not satisfied (4) customer service; are they local, if out of area how do you reach them, response time, shipping cost, who pays (5) what contaminants does the system remove (6) cost of the filter (7) how does the system work on well water (8) does the filter require backwashing. (9) Is a licensed plumber required to install the system for warranty?
I talked with Kim and Bill Gagnon, owners of The Plumbing Store, and have quoted their response to whole house filtration systems.
"Whole house filtration systems were developed to significantly reduce chlorine, chloramines, sediment and/or particulate matter, taste and odors that may be present in the water. To determine which system if any is needed, a water test should be done. Well water and city water can come with different types of problems and the water test will show what areas of concern may need to be treated. Whole house filtration systems can do many different functions and treat different problems. Sometimes you may need several different filters to treat different problems. Some systems require electricity and a drain to discharge when the system goes through a back wash cycle. Some systems treat the drinking water while others do not. Prices can vary depending on the filter and the installation. Some systems require filter change-outs on a regular basis, while others do not. Some systems are made to be changed out in 5 to 6 years and others only need to have a new filter system changed out. Water filtration systems do not treat a hard water problem. That type of system would be a water softener or a water conditioner and that is an entirely different type of product. Reverse osmosis systems primarily treat point of use drinking water, however, with added costs, a reverse system can also be used as a whole house system."
I discovered a great website www.ewg.org. This is the National Tap Water Quality Database. If you click on your zip code and select your water supplier this site will indicate the testing results for local water for all tests that have been performed. You can also call your local water supplier, such as the City of Prescott, the Town of Prescott Valley and other water companies and they will supply you with documentation of water tests that indicate the contaminants found in your water supply.
To test well water or surface water you can order tests online at www.ntllabs.com. The most common contaminants found in wells are iron, manganese, sulfur, miscellaneous bacteria and nitrates, and others. It is important to know that before you purchase a filtering system, you should know what contaminants are in your water supply, and then you will be assured that the system is right for your water and that you are addressing the problems.
Sandy Griffis is the executive director of the Yavapai County Contractors Association (YCCA), a professional association representing licensed, bonded and insured contractors, suppliers, distributors and business entities. Call YCCA for information on hiring a contractor at 778-0040. Submit questions to ycca@cableone.net or through www.ycca.org.
More like this story