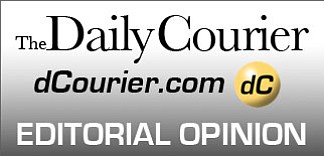 Originally Published: September 6, 2011 10 p.m.
The good news is the Environmental Protection Agency will conduct interim Superfund cleanup activities for the Iron King Mine in some of the worst areas of Dewey-Humboldt for seven weeks beginning Monday.
The bad news is the effort will take years just for the study and final plan, which is set for completion in 2013. The EPA has said it will seek public comments along the way.
In the meantime, residents will see EPA officials work to keep in place tailings and contaminants through soil stabilizers, they said this past week. Unfortunately, the biggest issue - other than arsenic and other pollutants making their way into the water - centers on contaminants in the air.
Those concerns fall under the umbrella of the U.S. Agency for Toxic Substances and Disease Registry, EPA officials said, and its representatives did not attend last week's meeting.
Treesha deFrance, chair of the Town of Dewey-Humboldt's Environmental Issues Advisory Committee, said she has asked the agency for help. And her concerns are well founded, according to a March 2009 Toxic Substances and Disease Registry report on the mine and the area.
The report, which is available online, states in part: "Several washes run near the mine and carry the tailings downstream during periods of rainfall. Drinking water wells located downstream of the facility may be impacted by this washout of materials. Local residents also have concerns about levels of heavy metals in ambient air during high wind events. ... Another community concern is about the bioavailability of arsenic."
However, the 19-page report does not discuss contaminants in the air "due to lack of airborne particulates data at the time this report was prepared."
This is not about achieving a pretty horizon without mine tailings. It is about the health and safety of the residents, many of who are children. Even though the mines shut down in 1969, according to the report, its effects will be long-lasting.
How much time actual cleanup efforts will take is anybody's guess, and even less clear is who will pay for it - the government or the companies that did the mining.
Knowing all of this, we are certain the government machine moves slowly. They deemed it to be a Superfund site only five years ago. And, like getting a second opinion on your own health concerns, these communities will not see concrete results unless we all push.