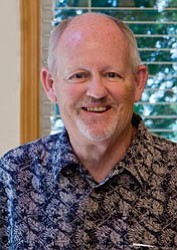 Originally Published: October 24, 2011 10:01 p.m.
OAK CREEK - A coordinated effort by Yavapai County Sheriff's deputies to locate a man who went missing Wednesday has turned up nothing so far, despite a search using four dogs and a helicopter.
James Schwartz, 66, apparently walked away from his home sometime Wednesday morning after an argument with his wife the night before. An insulin-dependent diabetic, Schwartz is not believed to have taken the drug with him when he left.
Friday, YCSO checked the areas around his home where Schwartz had been known to walk in the past, using search dogs and a helicopter donated by Guardian Air, said YCSO spokesman Dwight D'Evelyn. Over the weekend, they also contacted business in the Village of Oak Creek to look at surveillance video and let employees know Schwartz is missing, but no one reported seeing him.
Phone calls over the weekend claimed Schwartz had been seen in the Prescott area, said D'Evelyn, but the leads did not help.
Investigators say family members were monitoring his bank and credit accounts, hoping they might see something that would help them find him. Although he was despondent when he left, and left a note to that effect, his family does not believe he is suicidal, said D'Evelyn. He is not believed to be carrying a weapon.
Schwartz did not take his wallet, cellphone, or car keys. He's 5-foot-8-inches tall, weighs about 190 pounds, has blue eyes and brown hair. He is likely wearing a grey fleece jacket with "Sedona" written in the upper right corner, short pants and hiking boots. He may have a khaki hat and a daypack with him.
Anyone with information about James Schwartz is asked to call the YCSO at 928-771-3260.