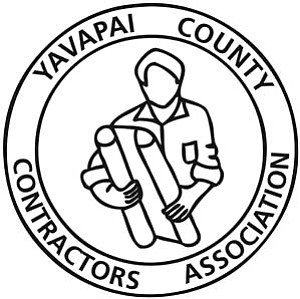 Originally Published: October 13, 2011 9:59 p.m.
National Fire Prevention Week ended Saturday. But really, every week is fire prevention week. There have been inspired reforms across America over the years spurring new fire safety codes and public awareness campaigns, and YCCA wants to highlight the importance of fire safety education.
October typically marks an increase in fire deaths and home fires, and this uptick coincides with colder weather approaching and the misuse of furnaces, fireplaces, space heaters and stoves. Statistics indicate that nationally, most home fires start in the kitchen and are caused by individuals not paying as close attention as they should be. Cooking is the No. 1 cause of home fires. Debris on a stove can catch fire quickly, and grease is another common cause. A stove or oven that is not working properly can also lead to a fire.However, the most deadly fires start in bedrooms. Overall, there were approximately 2,900 fire deaths nationally last year that were related to house fires. Every three hours someone is fatally injured in a fire. That is eight people per day. Damage to private homes reached into excess of $7 billion.
Smoke alarms are sound you can live with. Smoke alarms save lives and should be installed and maintained in every home. Motivating family and friends to install early warning devices and teaching them how to choose, install and maintain them for maximum protection is important. Roughly two-thirds of home fire deaths happen in homes with no working smoke alarms. About one in five smoke alarm failures are due to dead batteries.
Smoke alarms always sound for a reason, and as many of us probably already know, the alarm does not always sound due to smoke or fire. Many of us are well aware of the high- pitched screech at 2 in the morning. We all know that incessant beeping is an annoyance, but it is important to keep in mind that a smoke detector will not sound unless there is smoke or a malfunction in the unit. Dust, proximity to some lighting fixtures, steam from a hot shower, defective devices and bad batteries can all trigger an alarm to sound. There are smoke detectors that react to heat (ionization alarm) and some that react to smoke (photoelectric), and then there are detectors that react to both. My personal smoke alarms have a safety feature: an audible beeping sound that signals low batteries. I replace the batteries in my alarms every year on Jan 1.
Dust is another factor that can cause alarms to sound. You should always vacuum the detector to remove spider webs, dirt and debris that can gather around the sensitive sensors.
There are smoke alarms for persons who are deaf or hard of hearing that have vibration equipment or even strobe lights. Alarms that run on household current must be installed by a licensed electrician.
All smoke alarms should be replaced when they are 10 years old or sooner if they do not respond properly.
Smoking is also a leading cause of fire deaths. Twenty-four percent of victims of fatal smoking-related fires were not the smoker whose cigarette started the fire. If you smoke, smoke outside. Never smoke if you are tired. Before you toss out cigarette butts and ashes, make sure they are out. Keep matches and lighters out of reach of children, and never smoke in a home where medical oxygen is used. In recent years, the U.S. has required all cigarettes sold must be "fire-safe" - that is, have reduced ignition strength so that they are less likely to start fires.
Heating is another leading cause of home fire and fire deaths. Fixed or portable space heaters are involved in about three-quarters of home fire deaths. Remember to keep anything that can burn (curtains, clothes, bedding, etc.) at least 3 feet away from heating equipment. Never use the oven for heating. Turn off space heaters when you go to bed or leave the room. Maintain heating equipment and chimneys by having them cleaned and inspected annually by a qualified professional.
Electrical failure and malfunctions are factors in over 50,000 home fires per year. These types of fires cause approximately 500 deaths per year. Replace or repair cracked, damaged and loose cords on all electrical devices. Do not overload outlets. Avoid running extension cords across doorways or under carpets. If outlets or switches feel warm, shut off the circuit and have an electrician check them. Install arc fault circuit interrupters to protect electrical outlets. When buying, selling or remodeling your home, have a complete professional electrical inspection. Fifty-three percent of home electrical fires involved other types of equipment including ranges and washers/dryers.
Candles are the cause of approximately 35 fires per day. Roughly two-thirds of these fires start in the bedroom. More than half of all candle fires start when flammables are too close to the candle.
In 1920, President Woodrow Wilson issued the first National Fire Prevention Day proclamation, and since 1922, Fire Prevention Week has been observed on the Sunday through Saturday period on which Oct. 9 falls. Fire Prevention Week is the longest- running public health and safety observance on record.
In closing:
• Don't give fire a place to start - use candles with care;
• Test your detector - it is sound advice;
• Prevent cooking fires: Watch what you heat - fire feeds on careless deeds.
Yavapai County Contractors Association (YCCA) is a professional association representing licensed, bonded and insured contractors, suppliers, distributors and business entities. Call YCCA for information on hiring a contractor at 778-0040. Submit questions to YCCA @cableone.net or through www.ycca.org.
More like this story