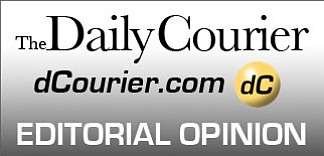 Originally Published: November 28, 2011 10 p.m.
An Associated Press study released Monday shows that the number of adults opting out of immunizing their children is on the rise, including in Arizona. The question becomes: Where does one parent's right to protect the welfare of their kids begin and another's end?
In eight states now, the AP reported, more than 1 in 20 public school kindergartners aren't getting all the vaccines required for attendance. The AP further found that vaccine exemptions rose in more than half of states, and 10 had increases over five years of about 1.5 percentage points or more, a range health officials say is troubling. Arizona is in that group.
Every parent has the categorical right to vaccinate or not vaccinate his or her child. But, if a child who hasn't been immunized is in a school environment with other kids, the welfare of kids other than the parents' own child becomes relevant. Vaccine-preventable diseases such as measles and pertussis are extremely infectious, and an unvaccinated child could spread disease to another child who is too young to be vaccinated or whose medication condition prevents them from being vaccinated.
There are impacts beyond the classroom, too. Sick kids could miss childcare, school and sports events, meaning parents may have to miss work to stay home with the child.
To be sure, vaccines are not 100 percent safe nor are they 100 percent effective. The majority of adverse reactions to the routinely recommended vaccines are minor and are related to pain, erythema, or inflammation at the injection site. In fact, they are common.
But immunizations are endorsed by the American Academy of Pediatrics, the Association of State and Territorial Health Officials, and the National Association of County and City Health Officials, among others. The American Medical Association reports that, globally, tetanus, measles and pertussis are the main vaccine-preventable causes of death in children.
As for the law, Prescott Unified School District will not let a child attend school if his or her record does not show the month and year of each required dose. Children without a complete immunization record are referred to a physician or health department for immunizations before entry.
Immunization opponents are small in number, and generally boil the science down to claims that vaccines cause illness, erode immunity, or even that vaccination policies are motivated by profit.
Don't you believe it. Vaccinations are one of the greatest and most effective public health achievements of the last century - especially pediatric vaccinations.
More like this story