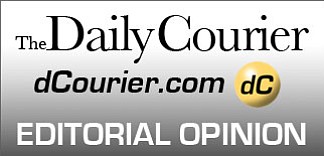 Originally Published: November 3, 2011 9:49 p.m.
Power to the people wins every time. The people can enact change. We've seen it.
The people pushed back with the big banks when Bank of America fumbled very publicly recently. BofA - which posted a profit of $6.2 billion in this third quarter alone (bigger than any other U.S. bank) - announced new fees for debit card transactions which would have cost customers an extra $5 a month for conducting the same bank business they're conducting now. BofA is a private, for-profit company that can do what it wishes with its business plan.
But the people saw it differently. The banks' move was obviously retribution for federally mandated restrictions on predatory rate charges which, constitutionally, they can freely charge. Fine. But the people can freely take the highway, and they did. BofA, and other like-minded banks, quickly retreated as a rash of customers closed accounts.
Netflix, the online DVD and movie-streaming site that had consumed its industry, recently announced a price hike and bizarre company split, which sounded expensive to lukewarm subscribers. As a result, more than 800,000 customers quit the service in just three months. Broken, and with start-up companies seizing the opportunity to step in, the company may never fully recover, and all due to the admitted greed of its CEO (who issued a very public apology). The people spoke. Netflix's stock is down 36 percent in its third quarter.
The point here isn't a $6 or $8 hike, which may be chump change to some but could be lunch to someone else. The point isn't whether we define "sacrifice" as reducing our monthly appetite for DVD-o-grams.
The point is, this take-it-or-leave-it-approach is gaining strength among consumers who in the blink of an eye are setting new rules for billion-dollar U.S. industries.
We now need to channel this power and aim toward greater goods, including special interests that stack the deck against everything from renewable energy to the cost of higher education to the value of the average American worker.
Needless price hikes are up to the corporations of the world. Spending priorities are, as we have seen of late, up to us.
When special interests push the people around, the people can push back successfully.