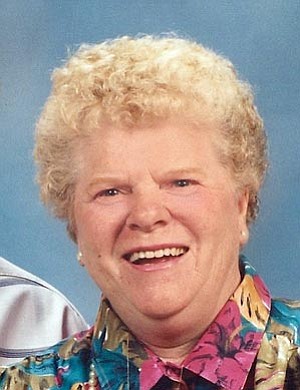 Originally Published: July 23, 2011 10:34 p.m.
Eleanor A. Larsen, 79, was born in Staten Island, N.Y., in 1931. She lived on Staten Island until 1984 when she and her husband Thomas Larsen Sr. moved to Prescott, Ariz.
Eleanor passed away peacefully at home in the company of her loving family on July 20, 2011.
She is preceded in death by her late husband and is survived by daughter Debbie, sons Bruce, Thomas Jr. and Robert; nine grandchildren; and three great-grandchildren.
Visitation will be at from 2 to 3 p.m. Tuesday, July 26, 2011, at Sunrise Funeral Home Chapel, followed by a memorial service at 3 p.m. Please sign her online guestbook at www.sunrisefuneralhome.com.
Sunrise Funeral Home assisted the family.
Information provided by survivors.