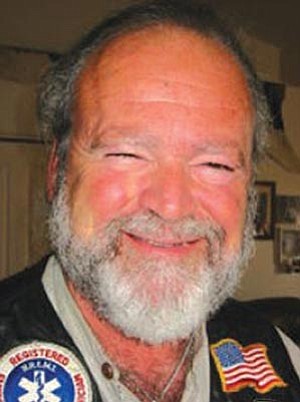 Originally Published: July 22, 2011 9:50 p.m.
A Prescott Valley man who sustained severe burns April 27 died Thursday evening, Sgt. Brandon Bonney of the Police Department reported.
The official cause of death is pending, but early indications show Colin Macdiarmid, 62, died from his injuries and complications from the crash of his motorcycle with a sport utility vehicle. He had been hospitalized since the accident.
Police and emergency workers responded at approximately 5:05 p.m. April 27 to an accident involving Macdiarmid and Arielle Miller. Macdiarmid was driving a 2008 Victory motorcycle east on Highway 69 when Miller, 18, made a left turn in her SUV into the StoneRidge subdivision in front of the motorcycle. The motorcycle struck the SUV and crashed.
Macdiarmid's bike reportedly burst into flames on impact, and he sustained significant burns.