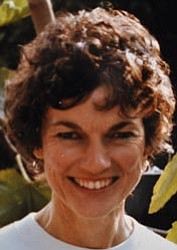 Originally Published: August 2, 2011 11:22 p.m.
Bernice Swor Cargill, 70, was born in Oxnard, Calif., Aug. 9, 1940. She passed away at home on July 28, 2011, after a seven-year battle with ovarian cancer.
Bernice and John moved to Prescott from Santa Barbara, Calif., in 1994. She was a stay-at-home mom until the children were on their own, and then she helped as office manager in John's business.
Bernice touched the lives of many people and was dearly loved by friends and family. She was involved in a number of charities over her lifetime and was always kind and selfless. Besides travel, she loved the symphony, her book club, PEO, her walk-to-town group, her high school "Killer Bee" friends and the Art Docents lectures. She thought her neighbors were the greatest.
Bernice greatly appreciated the services of her doctors, Griffin, Vu and Janicek, and the Good Samaritan Society Hospice team. Support during her illness came regularly from her many friends.
Bernice is survived by her husband of nearly 53 years, John Cargill; their children, Dan and his wife Sandi, and Kristi Cargill; her grandson DJ Cargill; and her sister Marilee Meuter.
She will be greatly missed by all who knew her.
A memorial service will be at 11 a.m., Saturday, Aug. 6, 2011, at Prescott United Methodist Church, 505 W. Gurley St., Prescott, Ariz.
Family service by the Heritage Memory Mortuary, Prescott.
Information provided by survivors.