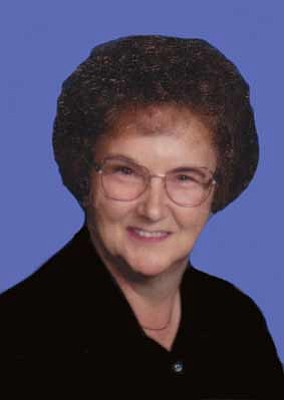 Originally Published: April 23, 2011 10:31 p.m.
Edith (Edie) A. Silvernale Hartley, 78, of Prescott Valley, Ariz. passed away Saturday, April 16, 2011, in Prescott, Ariz. Edith was born Oct. 10, 1932, in Salem, Ohio, to Alfred and Ethel Hartley.
She is survived by her husband, Robert A. Silvernale Sr.; sons, Donald Drake and David Wycuff and family; daughter, Patricia Lanning; brothers, Chester and William Hartley; sister, Dorothy Gaskalla; stepsons, Robert A. Silvernale, Jr., Ronald A. Silvernale and family and Rodney A. Silvernale and family.
A memorial service will be 1 p.m. Tuesday, April 26, 2011, at Heritage Memory Mortuary, 131 Grove Ave. Prescott, Ariz. Edie will be greatly missed by all who knew her.
Services entrusted to Heritage Memory Mortuary
Information provided by survivors.
More like this story