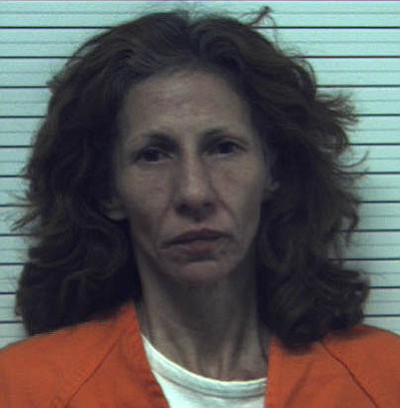 Originally Published: September 22, 2010 8:39 a.m.
On Sept. 4, Yavapai County Sheriff's deputies responded to a vehicle theft in Crown King. Deputies met the victim at the General Store.
Deputies spoke with a witness who confronted the driver of the victim's 2003 Ford F-150. The driver, Elaine Smith, 44, from Glendale, had a 4-year-old child with her. The witness convinced Smith to return the truck to the store. Smith left the area before deputies arrived.
At the store, the victim told Smith she never gave anyone permission to take the truck. Smith said her vehicle became disabled and she decided to borrow the truck. The victim also reported a handgun stored in the vehicle was missing.
The truck had been parked in the victim's driveway with keys hidden inside. The victim's neighbors told deputies they saw Smith's vehicle stuck behind the victim's home. Several area residents told deputies they saw Smith driving the stolen vehicle around town. The victim added that her truck sustained body and mechanical damage while Smith had it.
While speaking with the victim, deputies detained Smith, who was in a vehicle nearby.
Smith was booked at the Camp Verde jail for unlawful use of means of transportation, theft, and criminal damage. She has been released and is due in court Oct. 18. The firearm has not been recovered.
Contact the YCSO or Silent Witness at 1800-932-3232 with information. File No. 10-032379.
More like this story