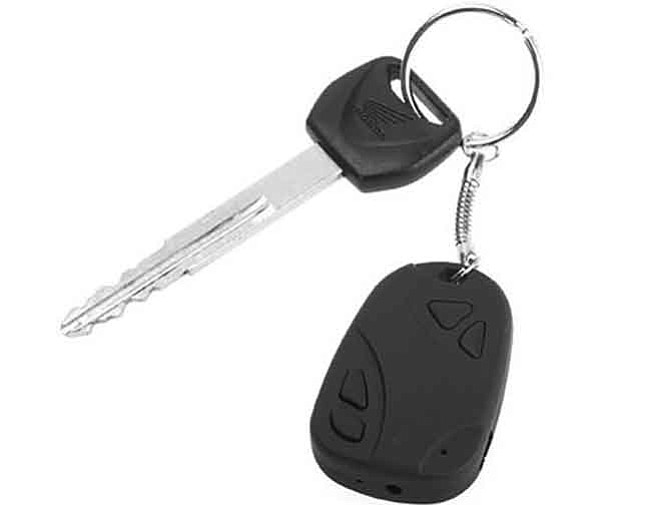 Originally Published: January 7, 2010 10:25 p.m.
In the past two weeks, 10 Prescott residents told police someone broke into their vehicles and stole items.
"That's a little more than usual," said Lt. Clayton Heath, spokesman for the Prescott Police Department. "That's nearly one a day."
In most cases, people left their vehicles unlocked and valuables clearly visible, Heath said.
"Prescott's not a little town anymore, and people need to start locking up vehicles and putting them in their garage," Heath said.
In the past two weeks residents reported tools and toolboxes, cell phones, iPods, airline tickets, cash, jewelry, packed luggage, clothing, jackets, vehicle manuals, Bibles, tire chains and walking sticks stolen from their vehicles.
Police and the Arizona Automobile Theft Authority recommend people use layers of protection to keep their vehicles secure, said Traces Gordon, crime prevention specialist for Prescott police.
The first layer of protection should be locking your car, she said.
"About half of all vehicles stolen are left unlocked," Gordon said.
In nearly 20 percent of all vehicles stolen, thieves found a key was in the ignition or in the car, according to the Arizona Automobile Theft Authority website. Remember to lock both your car and your garage after you park your car inside, Heath added.
Police urge people to remove valuable items from their cars. If you can't put those items in your home, they should be locked in the trunk or hidden from view.
If you use valuables such as laptops or GPS systems during your work and must keep them in your car, use the Operation ID program to mark your valuables and put a sticker on your car saying your property is identified, Gordon said. Marking your valuables with your name and a number makes them less attractive to thieves because they're harder to sell, and it also makes it easier to trace and return stolen valuables to victims.
Do not use your Social Security number, birthday, phone number or driver's license number to mark property, Gordon warned. Thieves can use the Internet and those numbers to commit identity fraud, or find your home address and steal from you again.
Police also urge people who use GPS to keep their home address out of it, but use a nearby address like a store so it doesn't lead a thief to your home, Gordon said. Also, remove papers such as repair bills, store and gas receipts from your car so your credit card, debit card and address information remains secure.
Keeping your spare set of house keys out of your car and removing your garage door opener also provide another layer of protection to keep people out of your home.
"If thieves break into your car and find these items, they can go back later to break into your garage or your home and steal again," Gordon said.
Arizona Automobile Theft Authority also recommends using visible and audible deterrents such as alarms as another layer of protection.
Police also recommend parking in well-lit areas with a lot of activity.
"If you're going somewhere, park in a well-lit area near the entrance where a lot of people are going in and out," Gordon said.