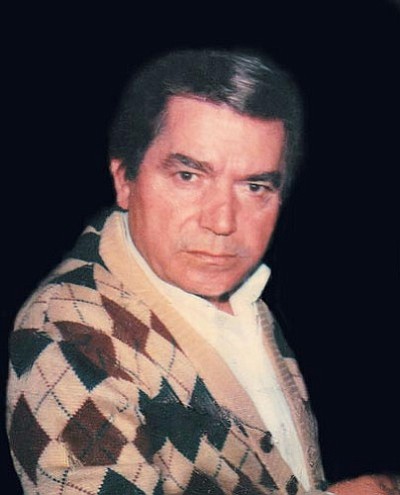 Originally Published: February 12, 2010 9:39 p.m.
Ferdinando passed away on Feb. 11, 2010, at the Prescott Good Samaritan Village. He was born April 15, 1927, in Italy, the son of Nicols and Concetta Forchetti. Ferdinando was 82 years old.
Ferdinando has lived in Prescott for 31 years. He owned and operated the Roman Deli Restaurant, which was established Sept. 1, 1979, in Prescott. He served his community proudly with his fine cuisine. Ferdinando will be remembered fondly by his family and friends.
He is survived by his loving wife, Clara Forchetti; son Claudio; daughter Rita; three sisters; one brother; and two grandchildren.
The family suggests memorial donations to your favorite charity.
Scriptural Rosary will be 7 p.m. Monday, Feb. 15, 2010, with visitation one hour prior at Heritage Memory Mortuary, 131 Grove Ave. in Prescott. Funeral Mass will be 11 a.m. Tuesday, Feb. 16, 2010, at Sacred Heart Catholic Church, 150 Fleury Ave. in Prescott. Burial will immediately follow mass at Heritage Memorial Park in Dewey.
Heritage Memory Mortuary is caring for the family.
Information provided by survivors.
More like this story