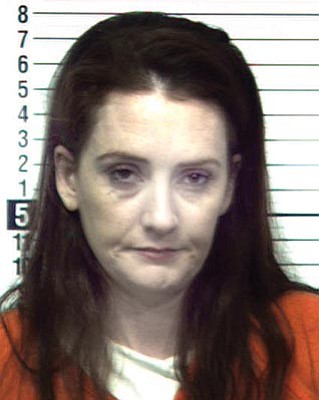 Originally Published: December 22, 2010 9:50 p.m.
Prescott police arrested a woman on Dec. 16 on charges including felony shoplifting and assault after a store clerk told police the woman pushed her when she tried to get back a purse the woman allegedly took from the store.
Officers booked Sarah Mallory, 33, of Glendale, into the Yavpai County Jail on charges of felony shoplifting, organized retail theft, assault and possession of a prescription-only drug.
At 2:12, an officer answered a call about the theft of a purse at a shop in the 100 block of West Gurley Street and later heard dispatch say the suspect was seen going into a bar nearby.
Another officer found Mallory, who matched the suspect's description, and detained her.
Then the officer went into the restroom and found tags on the floor and a purse with items from another store inside that was hidden behind a toilet.
Witnesses, who followed Mallory, told officers that the purse came from the store, and the items inside were from another store, according to the police report.
Clerks at both stores told the officer Mallory had been looking at items on the other side of the store while another woman asked them questions in another area of the store.
While distracting the clerk to steal items isn't common, "we do recommend that store clerks dealing with customers still need to stay vigilant watching other customers in the store," said Lt. Andy Reinhardt, spokesman for the Prescott Police Department.
One clerk told the officer she realized Mallory had stolen the purse when she found part of the purse in the dressing room, so she followed Mallory, asked her for the purse back, but Mallory pushed her and ran.
Mallory told officers she paid for several other items in the purse, according to the police report.
Officers also found three pills later determined to be Xanax, a prescription-only drug in the purse, according to the police report.