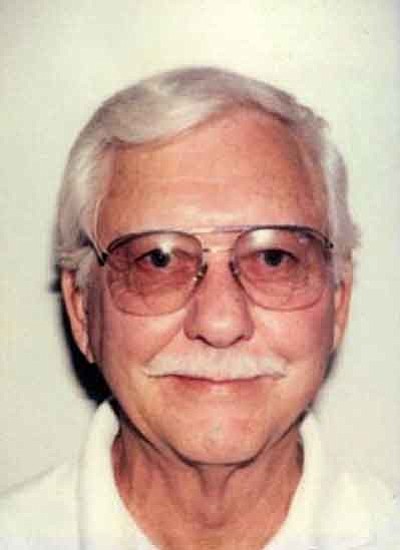 Originally Published: August 28, 2010 10 p.m.
Robert John McNutt peacefully passed away with his family by his side on July 31, 2010, in his home on Thumb Butte in Prescott, Ariz.
Bob was born Aug. 23, 1926, in Lansing, Mich. After graduating from high school in Michigan (1945), he proudly served our country in World War II. He was stationed with the 803rd Engineer Aviation Battalion in the Philippines. Bob was honorably discharged after serving as a sergeant.
In 1948, Bob met and fell in love with Reyes Elaine Dewitt while at business school. Two years later, they were married. Bob attended several colleges, receiving two degrees in banking and one in business administration. Bob and Reyes then had several businesses, ranging from insurance companies to housing appraisal.
In 1959, he and his family moved west to Tucson and then to Phoenix where he retired from HUD and opened an appraisal business. In 2000, Bob and Reyes moved to Phoenix where Bob took up the love and hobby of fishing.
Before passing, Bob expressed that his greatest accomplishment was his children and grandchildren.
Bob is survived by his wife of 60 years, Reyes Elaine; brother Jim; a niece and nephew; children Brad, Lori and Shane; and his grandchildren, Evelyn, Isabella, Jaden, Joel, Logan and Heavenly.
Bob was a greatly accomplished man who devoted his life to his family. He will always be loved and never forgotten.
A private service will be at 10 a.m. Friday, Sept. 3, 2010, at the Prescott National Cemetery. Contributions may be made to the Good Samaritan Hospice.
The Arizona Ruffner Wakelin Funeral Home assisted the family with the arrangements.
Information provided by survivors.
More like this story