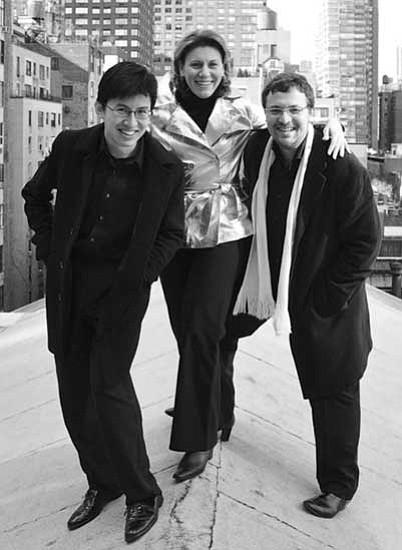 Originally Published: October 29, 2009 10:01 p.m.
The Manhattan Piano Trio will appear in concert at 2:30 p.m. Sunday, Nov. 8, at American Evangelical Lutheran Church. Tickets are available in the church office, the information tent on Sunday mornings and at the door the day of the performance. Suggested ticket prices are $12 for adults and $5 for students.
With more than 300 concerts in its first five seasons alone, the Manhattan Piano Trio is one of the most active groups in the classical music scene. The Washington Post described the Trio as "impressive" and "outstanding," while the Sarasota Herald Tribune said, "One seldom is privileged to enjoy music of such a wide range of styles performed with self-effacing skill and relaxed assurance."
The Manhattan Piano Trio is adept at weaving informative talks into its performances, thereby imparting greater musical insight and emotional clarity to its audiences.
More like this story