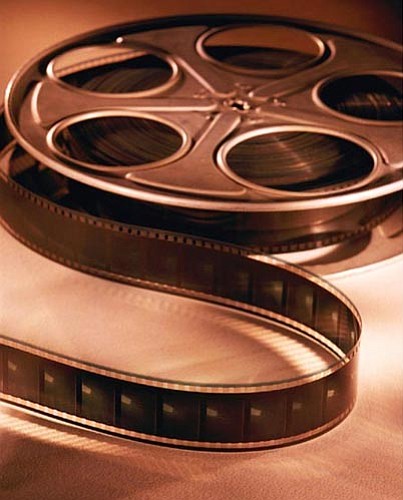 Originally Published: May 21, 2009 11:08 p.m.
•• ANGELS & DEMONS - In this sequel to "The Da Vinci Code," Harvard symbologist Robert Langdon once again finds that forces with ancient roots are willing to stop at nothing to advance their goals. Cast: Tom Hanks, Ewan McGregor, Ayelet Zurer, Stellan Skarsgaard. Rated PG-13 for sequences of violence, disturbing images and thematic material. Drama/thriller.
• THE BATTLE FOR TERRA - When the peaceful inhabitants of the beautiful planet Terra come under attack from the last surviving members of humanity adrift in an aging spaceship, the stage is set for an all-out war between the two races for control of the planet. Voice cast: Evan Rachel Wood, Justin Long, Luke Wilson, Brian Cox. Rated PG for sequences of sci-fi action violence and some thematic elements. Animated/sci-fi/fantasy.
• THE CROSS - Inspired by Jesus Christ's own walk up the hill to Calvary, Arthur Blessitt began a 40-year trip around the world with a 12-foot wooden cross. Cast: Arthur Blessitt. Unrated. Documentary.
• EARTH - This documentary follows the path of the sun as it explores our world and focuses on a trio of animal mothers and their children: polar bears, elephants, and humpback whales. Narrated by James Earl Jones. Rated G. Documentary/Family.
• FAST & FURIOUS - When a crime brings them back to L.A., fugitive ex-con Dom Toretto reignites his feud with agent Brian O'Conner. But as they are forced to confront a shared enemy, Dom and Brian must give in to an uncertain new trust if they hope to outmaneuver him. Cast: Vin Diesel, Paul Walker, Michelle Rodriguez, Jordana Brewster. Rated PG-13 for intense sequences of violence and action, some sexual content, language and drug references. Action.
• FIGHTING - A small-town boy has come to New York City with nothing. Barely earning a living selling counterfeit goods on the streets, his luck changes when a scam artist sees that he has a natural talent for streetfighting. Cast: Channing Tatum, Terrence Howard, Brian White, Luis Guzman. Rated PG-13 for intense fight sequences, some sexuality and brief strong language. Action.
•• GHOSTS OF GIRLFRIENDS PAST - A self-absorbed committed bachelor gets a wake-up call from the ghosts of his jilted girlfriends - past, present and future. Cast: Matthew McConaughey, Jennifer Garner, Lacey Chabert, Michael Douglas. Rated PG-13 for sexual content throughout, some language and a drug reference. Romantic comedy.
• THE GREAT BUCK HOWARD - A jaded law student decides that school isn't for him, and winds up as the road manager for the Great Buck Howard, an aging mentalist in the tradition of the Amazing Kreskin. Cast: John Malkovich, Colin Hanks, Emily Blunt, Griffin Dunne. Rated PG for some language including suggestive remarks, and a drug reference. Comedy.
• HANNAH MONTANA: THE MOVIE - Miley Stewart gets overwhelmed living the rockstar life as alter ego Hannah Montana, so her dad takes her to Crowley Corners, Tenn., for a down-home break. Cast: Miley Cyrus, Billy Ray Cyrus, Emily Osment, Jason Earles, Mitchel Musso. Rated G. Comedy/Family.
• HORTON HEARS A WHO - An imaginative elephant named Horton hears a faint cry for help coming from a tiny speck of dust floating through the air. That speck houses an entire city named Whoville, inhabited by the microscopic Whos, Horton is determined to save the particle... because "a person's a person, no matter how small." Based on the classic Dr. Seuss children's book. Voice cast: Jim Carrey, Steve Carell, Seth Rogen, Will Arnett, Carol Burnett. Rated G. Animated comedy/family.
• I LOVE YOU, MAN - A newly engaged guy who doesn't have any male friends has to find one to be his best man. Cast: Paul Rudd, Jason Segel, Rashida Jones, Andy Samberg. Rated R for pervasive language, including crude and sexual references. Comedy.
• KNOWING - A professor who stumbles on terrifying predictions about the future sets out to prevent them from happening. Cast: Nicolas Cage, Rose Byrne, Ben Mendelsohn, Terry Camilleri. Rated PG-13 for disaster sequences, disturbing images and brief strong language. Action/thriller.
•• MONSTERS VS. ALIENS - When an alien attacks the Earth, monsters hidden away by the military must step up and become heroes to rescue humanity. Voice cast: Reese Witherspoon, Hugh Laurie, Will Arnett, Seth Rogen. Rated PG for sci-fi action, some crude humor and mild language. Animated comedy.
• OBSERVE AND REPORT - A security guard tries to showcase his underappreciated law enforcement talents when the mall he works for is struck by a flasher. Cast: Seth Rogen, Anna Faris, Michael Pena, Ray Liotta. Rated R for pervasive language, graphic nudity, drug use, sexual content and violence. Comedy.
•• OBSESSED - A man's perfect life is upheaved when a pretty temp grows a little too fond of him. Cast: Idris Elba, Beyonce Knowles, Ali Larter, Bruce McGill. Rated PG-13 for sexual material including some suggestive dialogue, some violence and thematic content. Drama.
• RACE TO WITCH MOUNTAIN - A taxi driver gets more than he bargained for when he picks up two teen runaways who possess supernatural powers and are trying to escape the villains pursuing them. Cast: Dwayne Johnson, AnnaSophia Robb, Carla Gugino, Ciaran Hinds. Rated PG for sequences of action and violence, frightening and dangerous situations, and some thematic elements.
•• 17 AGAIN - A 37-year-old whose marriage and career are falling apart gets a second chance at glory when he magically transforms into a teen. Cast: Zac Efron, Matthew Perry, Sterling Knight, Michelle Trachtenberg. Rated PG-13 for language, some sexual material and teen partying.
•• THE SOLOIST - In this drama based on a true story, a writer comes across an unbalanced homeless man with remarkable musical talent, and strives to help him. Cast: Jamie Foxx, Robert Downey, Catherine Keener, Tom Hollander. Rated: PG-13 for thematic elements, some drug use and language. Drama.
•• STAR TREK - James T. Kirk is a delinquent, thrill-seeking Iowa farm boy. Spock was raised in a logic-based society that rejects all emotion. As fiery instinct clashes with calm reason, their unlikely but powerful partnership is the only thing capable of leading their crew on the Starship Enterprise through unimaginable danger, boldly going where no one has gone before. Cast: Chris Pine, Zachary Quinto, Karl Urban, Simon Pegg. Rated PG-13 for sci-fi action and violence, and brief sexual content. Sci-fi/action/adventure.
•• STATE OF PLAY - D.C. reporter Cal McAffrey's street smarts lead him to untangle a mystery of murder and collusion among some of the nation's most promising political and corporate figures. Cast: Russell Crowe, Ben Affleck, Rachel McAdams, Robin Wright Penn. Rated PG-13 for some violence, language including sexual references, and brief drug content.
• SUNSHINE CLEANING - A plucky ex-cheerleader teams up with her cynical sister to open a crime-scene cleanup business. Cast: Amy Adams, Emily Blunt, Alan Arkin, Steve Zahn. Rated R for language, disturbing images, some sexuality and drug use. Comedy/drama.
• TWO LOVERS - Leonard is a depressed bachelor trying to pick up the pieces of his life after a bad breakup. His parents try to fix him up, but their plan hits a snag when Leonard befriends Michelle, an alluring but needy blonde who struggles with a desire for validation. Cast: Joaquin Phoenix, Gwyneth Paltrow, Vinessa Shaw, Moni Moshonov. Rated R for language, some sexuality and brief drug use. Romantic drama.
•• WOLVERINE - This prequel to the "X-Men" movies examines Wolverine's violent and romantic past, his complex relationship with Victor Creed, and the ominous Weapon X program. Cast: Hugh Jackman, Liev Schreiber, Danny Huston, Dominic Monaghan. Rated PG-13 for intense sequences of action and violence, and some partial nudity.
Sci-fi/Action.