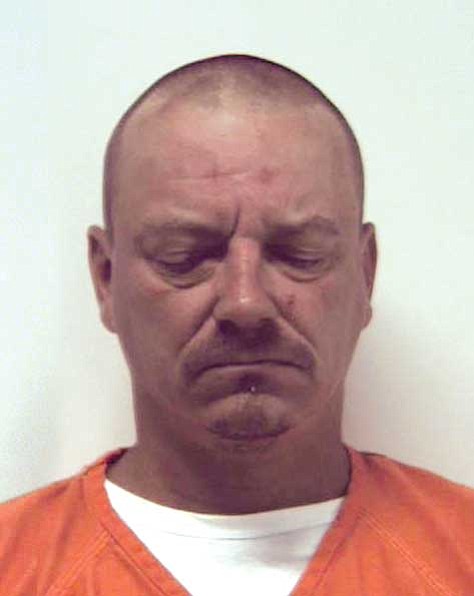 Originally Published: June 29, 2009 11:47 p.m.
Sheriff's deputies arrested a 47-year-old Black Canyon City man Saturday for attacking his family and resisting arrest.
Thomas Walker was in the act of breaking windows and trying to kick open the back door of the family home in the 20000 block of East Perry Road at around 3:30 p.m. when deputies arrived, according to a sheriff's press release.
Thomas began yelling and threatening the deputies and would not cooperate, the press release said.
Against the commands of the deputies, Thomas ran away, scaling the backyard fence and falling to the ground on the other side.
Deputies told him to stay on the ground, but he started getting up to run again, the release said, so one of the deputies used an electric stun gun on him.
This caused Thomas to remain on the ground, the release said.
Deputies handcuffed him but he continued acting belligerently. Deputies also detected the strong odor of alcohol on his breath, the release said.
Thomas' wife told deputies that earlier in the day she went to a nearby home where Thomas was visiting friends. She saw Thomas' car stuck in a ditch there and damaged. Thomas demanded to use her car. When she refused, because he was intoxicated, Thomas became upset and kicked the driver's door of her vehicle causing significant damage, the release said.
She and her 28-year-old son returned home and Thomas arrived a short time later, still upset, trying to kick down the back door of the home.
After Thomas' arrest, emergency workers treated his wife for chest pain, the release said.
Deputies booked Thomas into the Yavapai County Detention Center in Camp Verde on the misdemeanor charges of disorderly conduct per domestic violence and two counts of threatening per domestic violence, and on the felony charges of criminal damage, aggravated assault and resisting arrest.
As of Monday, Thomas remained in jail on a $5,000 bond. His next court appearance is on July 7, the release said.
More like this story