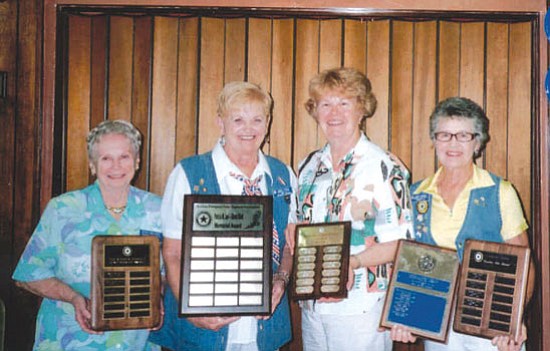 Originally Published: July 30, 2009 10:16 p.m.
The American Legion Auxiliary, Unit 6, Prescott, won several honors at the American Legion Convention in Phoenix recently.
Elberta Fritz won a plaque for Home Service; Corky Hintz won a plaque for Auxiliary Emergency Fund; Lois Cyr won a plaque for Americanism; and Jo Schreiber won two plaques: Music and Creative Arts.
All of the programs involve the American Legion Auxiliary programs with support to veterans and the community.
These members are very active in the Auxiliary and welcome new members. Call Corky Hintz, membership chair, if interested in joining at 772-1500.