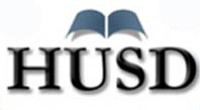 Originally Published: July 15, 2009 9:36 p.m.
The Humboldt School District Governing Board Tuesday evening adopted a $33.3 million fiscal year 2009-10 budget, despite the fact that Finance Director Cynthia Windham said she created the budget "without numbers from the state."
State law requires school districts to adopt their final budgets by July 15.
"Due to this year's delay in receiving budget authorization from the state Legislature, HUSD is presenting a proposed budget prior to the deadline prescribed by statute with the acknowledgment that a revision will be necessary," Windham said.
The governing board-approved HUSD membership is the Yavapai County Educational Technology Consortium.
The consortium will provide educational organizations with a variety of shared-technology-related endeavors, such as promoting shared educational activities among district, charter, community college, college and university partners; creating a county-wide instructional delivery system that would allow site-to-site interaction; providing broadband connectivity from the state to the Yavapai County Educational Consortium and to individual members; and ensuring redundant, secure and sustainable service.
HUSD Superintendent Dr. Henry Schmitt said he thinks the most important aspect of the consortium is that it would provide a "coordinated educational communication network that requires a joint integrated approach between partners and assures local control of the end use of the product."
The governing board also approved an intergovernmental agreement with the Town of Prescott Valley for the shared use of fields, parks and other recreational facilities.
District office officials will review and track the use of the schools' fields and playgrounds.