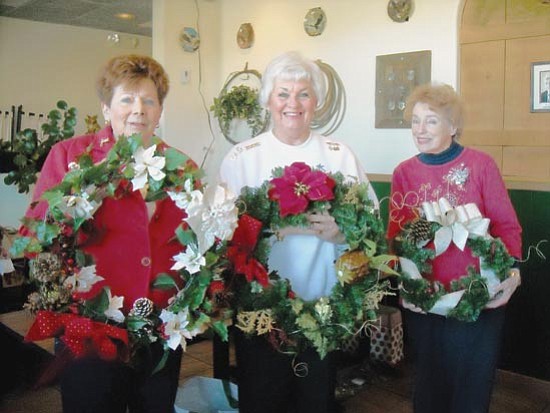 Originally Published: December 12, 2009 10:17 p.m.
The Daughters of American Colonists and Colonial Dames of the 17th Century met for lunch and a program that involved learning about Christmas season traditions that were popular in Colonial Williamsburg. The groups also participated in the making of Colonial wreaths which, when completed, were won by three members.
The winners of the wreaths were, from left to right, Marilyn Janes, Joyce Wilson and Sue Irwin.
More like this story