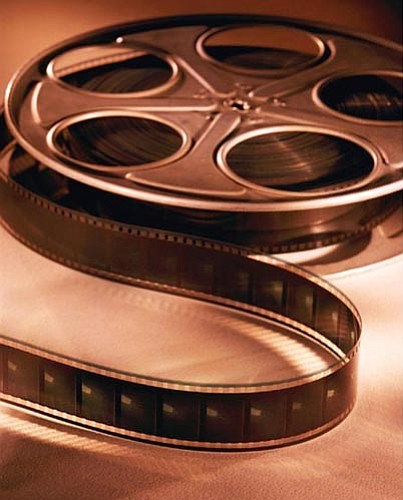 Originally Published: November 6, 2008 9:22 p.m.
The following movies are showing at:
• Frontier Village 10, 1771 E. Highway 69, Prescott (behind Frontier Village Shopping Center). 445-7515.
•• Harkins Prescott Valley Cinemas, 7202 Pav Way, Prescott Valley (Highway 69 between Glassford Hill and Lake Valley roads). 775-7444.
• APPALOOSA - Based on Robert B. Parker's novel, this film follows a pair of lawmen who must unite over their town's crisis while at the same time they are divided over their mutual love of a woman. Cast: Ed Harris, Viggo Mortensen, Renée Zellweger, Jeremy Irons. Rated R for some violence and language. Western drama.
• •• BEVERLY HILLS CHIHUAHUA - A pampered Beverly Hills Chihuahua named Chloe finds herself accidentally lost in the mean streets of Mexico without a day spa or Rodeo Drive boutique anywhere in sight. She must rely on some unexpected new friends - including a street-hardened German Shepherd named Delgado and an amorous pup named Papi - to lend her a paw and help her to find her inner strength on her journey back home. Voice cast: Drew Barrymore, George Lopez, Andy Garcia. Rated PG for some mild thematic elements. Comedy.
• •• BODY OF LIES - CIA operative Roger Ferris uncovers a lead on a major terrorist leader suspected to be operating out of Jordan. When Ferris devises a plan to infiltrate his network, he must first win the backing of cunning CIA veteran Ed Hoffman and the collegial, but perhaps suspect, head of Jordanian intelligence. Although ostensibly his allies, Ferris questions how far he can really trust these men without putting his entire operation - and his life - on the line. Cast: Leonardo DiCaprio, Russell Crowe, Mark Strong, Golshifteh Farahani. Rated R for strong violence including some torture, and for language throughout. Drama/thriller.
•• THE CHANGELING - A woman's young son disappears in 1928 Los Angeles. When he returns months later, she realizes that he is not her child. Cast: Angelina Jolie, John Malkovich, Jeffrey Donovan, Colm Feore
Rated R for some violent and disturbing content, and language. Drama/thriller.
• CHOKE - A sex-addicted con man pays for his mother's hospital bills by playing on the sympathies of those who rescue him from choking to death. Cast: Sam Rockwell, Anjelica Huston, Kelly MacDonald, Brad William Henke. Rated R for strong sexual content, nudity and language. Black comedy.
• THE DUCHESS - With her marriage to a duke, Georgiana Spenser achieves an impressive level of fame as Britons follow both her clothing style and her political advice. But even celebrity and wealth can't act as a salve in her marriage to the boring, boorish duke. When he begins to flaunt his affairs, Georgiana is tempted to return to a teenage crush. Cast: Keira Knightley, Ralph Fiennes, Charlotte Rampling, Dominic Cooper. Rated PG-13 for sexual content, brief nudity and thematic material.
•• EAGLE EYE - In this race-against-time thriller, two strangers thrown together by a mysterious phone call from a woman they have never met. Threatening their lives and family, she pushes Jerry and Rachel into a series of increasingly dangerous situations - using the technology of everyday life to track and control their every move. Cast: Shia LaBeouf, Michelle Monaghan, Rosario Dawson, Michael Chiklis. Rated PG-13 for intense sequences of action and violence, and for language. Thriller.
•• FIREPROOF - Firefighter Caleb Holt is brave enough to risk his life daily but he can't save his marriage. When he and his wife are on the verge of divorce, Caleb's father steps in and asks him to take "The Love Dare": 40 days of spiritually-driven ways to try to get back into his wife's heart. Cast: Kirk Cameron, Erin Bethea, Ken Bevel, Jason McLeod. Rated PG for thematic material and some peril. Religious romantic drama.
•• THE HAUNTING OF MOLLY HARTLEY - Most girls can't wait for their 18th birthday, but not Molly Hartley. As the day approaches, danger begins to mount for the teen, and a secret from her past might be the key to the horror in her present. Cast: Haley Bennett, Chace Crawford, Annalynne McCord. Rated PG-13 for strong thematic material, violence and terror, brief strong language and some teen drinking. Horror.
• •• HIGH SCHOOL MUSICAL 3: SENIOR YEAR - High school seniors Troy and Gabriella face the prospect of being separated from one another as they head off in different directions to college. Joined by the rest of the Wildcats, they stage an elaborate spring musical reflecting their experiences, as well as their hopes and fears about their future. Cast: Zac Efron, Vanessa Hudgens, Ashley Tisdale, Lucas Grabeel, Corbin Bleu, Monique Coleman. Rated G. Comedy/Romance/Musical.
• THE LUCKY ONES - Three Iraq War soldiers who have just returned to the States are strangers who are brought together when JFK Airport is shut down indefinitely. They rent a car and hit the road on an eventful journey that will bring them closer together than they ever would have expected. Cast: Tim Robbins, Michael Pena, Rachel McAdams, Molly Hagan. Rated R for language and some sexual content. Drama.
• •• MAX PAYNE - Coming together to solve a series of murders in New York City are a DEA agent whose family was slain as part of a conspiracy and an assassin out to avenge her sister's death. Cast: Mark Wahlberg, Mila Kunis, Beau Bridges, Ludacris. Rated PG-13 for violence including intense shooting sequences, drug content, some sexuality and brief strong language.
• NIGHTS IN RODANTHE - An unhappily married woman and a conflicted man are drawn together by a storm in the town of Rodanthe, N.C. Cast: Richard Gere, Diane Lane, Scott Glenn, Christopher Meloni. Rated PG-13 for some sensuality. Romantic drama.
•• PRIDE & GLORY - After several New York City cops are killed, one brother in a family of policemen must investigate his own relatives as he tries to solve the difficult case. Cast: Edward Norton, Colin Farrell, Jon Voight, Noah Emmerich. Rated R for strong violence, pervasive language and brief drug content.
• RELIGULOUS - No religion is safe from the sharp aim and wit of Bill Maher in this comic look at organized belief systems around the world that's helmed by the director of "Borat." Cast: Bill Maher. Rated R for some language and sexual material. Satire.
•• ROCKNROLLA - This Guy Ritchie-helmed cockney crime caper zeroes in on Lenny Cole, a bungling crime boss who calls the shots in London's underworld. Ultraviolence involving big-time Russian property dealers, crack-addicted pop stars, stolen money, missing lucky paintings, golf clubs, machetes and crawfish ensue. Cast: Gerard Butler, Tom Wilkinson, Thandie Newton, Jeremy Piven, Ludacris. Rated R for pervasive language, violence, drug use and brief sexuality. Black comedy/action.
•• SAW V - With everyone else dead, it's up to Hoffman to continue Jigsaw's murderous traditions. When he senses his identity might be discovered, the killer has to use all his training as a detective to track down anything - and anyone - that might expose him. Rated: R for sequences of grisly bloody violence and torture, language and brief nudity. Cast: Tobin Bell, Costas Mandylor, Scott Patterson, Betsy Russell
• •• ZACK & MIRI MAKE A PORNO - Two strapped-for-cash friends decide to earn a little extra money by creating their own adult film - but they also discover that they may be more than just pals. Cast: Seth Rogen, Elizabeth Banks, Traci Lords, Jason Mewes. Rated R for strong crude sexual content including dialogue, graphic nudity and pervasive language. Comedy.