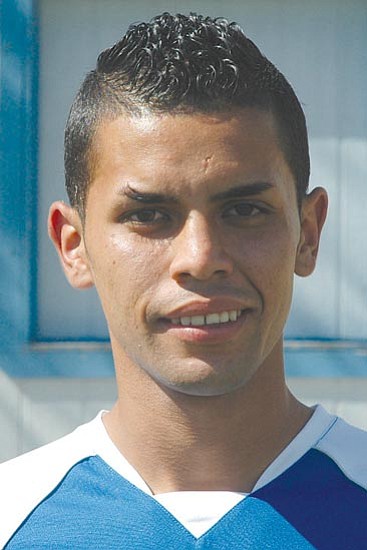 Originally Published: November 1, 2008 4:19 p.m.
With a second straight shutout at the state tournament, the Chino Valley High School boys' soccer team seeks revenge in the semifinals.
The Cougars blanked Blue Ridge, the East Region's top seed and the defending state champion, 1-0 on Saturday at the Tempe Sports Complex to punch their ticket to the Final Four.
Chino will take on the Metro Region's top seed, St. Gregory College Prep, a 1A school out of Tucson, in a rematch of last fall's 1A-2A-3A State Semifinal. The Hawks won that showdown 3-2 to advance to the title match.
This year's state semifinal takes place on Friday at Grand Canyon University in Phoenix. Kickoff is at 5 p.m.
The 1A-2A-3A State Championship is Nov. 8, also at Grand Canyon.
Chino Valley earned a berth in the state semifinals for a third straight season on the strength of a goal early in the second half on Saturday by Raul Beltran. Marc Venisse assisted on Beltran's 18th goal of the year.
With a staunch defensive effort in front of him, Chino Valley goalkeeper Nathan Zavos collected the Cougars' 10th shutout of the year and second of the state tournament.
Chino knocked off Benson 2-0 in Friday's state opener in Tempe. Venisse scored his 21st goal of the year and Josh Ebert poked in his 20th to lead the effort.
The Cougars are seeking their first state title since 2000.