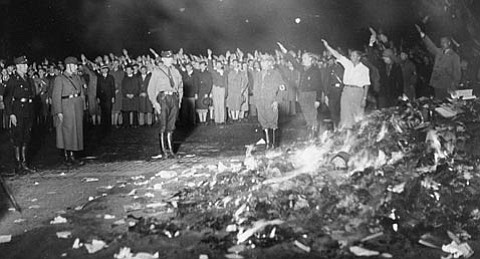 Originally Published: June 18, 2008 12:39 p.m.
Video courtesy of dCourier.com, produced by Richard Haddad
>>You need Adobe
Flash Player to view this video. Click here for free download
Video length 3 minutes, 55 seconds
Fighting the Fires of Hate is a free traveling exhibit on display through June 24, 2008 at Yavapai College Art Gallery Prescott, Arizona Campus. This special 75th Anniversary exhibition documents the impact and historical significance of the Nazi book burnings of 1933. It is presented by the United States Holocaust Memorial Museum. Docent tours are available. Exhibit hours are Monday through Saturday, 10 a.m. to 6 p.m. and Thursday until 8 p.m. The exhibit is closed on Sundays. Admission is free. Call (928) 771-6157 for more information.
More like this story