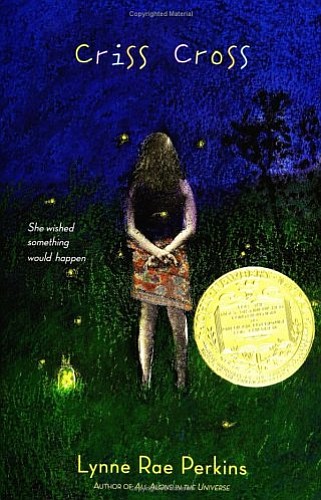 Originally Published: July 29, 2008 9:16 p.m.
Roll into the school year ready to recommend great titles to your teen, or to discover some fine writers and compelling stories in a place you probably haven't thought of visiting: The TeenZone.
Teens are reading less for pleasure. In 2007, according to the NEA's "To Read or Not To Read" report (www.nea.gov/research/ToRead.pdf). Fifty-four percent of 9-year-olds report reading every day for fun. That percentage is 30 percent for 13-year-olds and 22 percent for 17-year-olds, reflecting a steady downward trend since 1984.
Reading is closely correlated with academic success, employment achievement, volunteerism and voting. Support reading success and reading for pleasure by learning about Young Adult literature. For more recommendations, visit Teenreads (www.teenreads.com), offering book reviews, author interviews, an electronic newsletter and more.
"The Day No Pigs Would Die" by Robert Newton Peck. 1972.
This classic coming-of-age story features Robert, a 13-year-old Vermont farm boy. The reader is treated to some wonderful glimpses into rural living and thoughtful insights driven by the Shaker farming culture. At times reading the story becomes an emotional trial because learning life lessons is often painful. Still, there is great hope, integrity and truth throughout this wonderful little book. Educational and moving - what more can one ask? - Russell Miller
"Criss Cross" by Lynn Rae Perkins. 2005.
This Newbery medal book stands out from other recent teen novels in that the plot is decidedly secondary to the characters, whose intersecting vignettes come together to create a gentle, sweetly memorable coming-of-age story. Growing up in the 1970s, 14-year-old Debbie and her friends grapple with attraction, boredom, self image and family expectations. Perkins' gorgeous writing and whimsical illustrations will appeal to teens and adults alike. - Amadee Ricketts
"Hole in My Life" by Jack Gantos. 2002.
As a teenager, award-winning children's author Jack Gantos made a series of bad decisions that led to his arrest and a prison sentence for drug smuggling. In prison, he took stock of his life and went from being a kid who wanted to write to being a writer. "Hole in My Life" is an unflinchingly honest, funny, and ultimately inspiring story about growing up and discovering what really matters to you. Highly recommended for ages 14 and up. - Amadee Ricketts
"Book Crush For Kids and Teens: Recommended Reading for Every Mood, Moment and Interest" by Nancy Pearl. 2007.
A colleague describes Ms. Pearl as "the best book-talker in the world," and indeed, the catchy headings and lively descriptions in this chock-full compendium will lure you to the kids and teens areas in the library. You'll be confident recommending the perfect book for your "I've read them all" or reluctant reader. Pearl combines the best-known authors and titles with recommendations for less well-known but equally excellent books. For grownups and advanced young readers, try "Book Lust" and "More Book Lust," which include hundreds of great reading ideas in all genres and subjects. - Sharon Seymour
The Library Ladies (and Gentleman) are on the staff of Prescott Public Library.