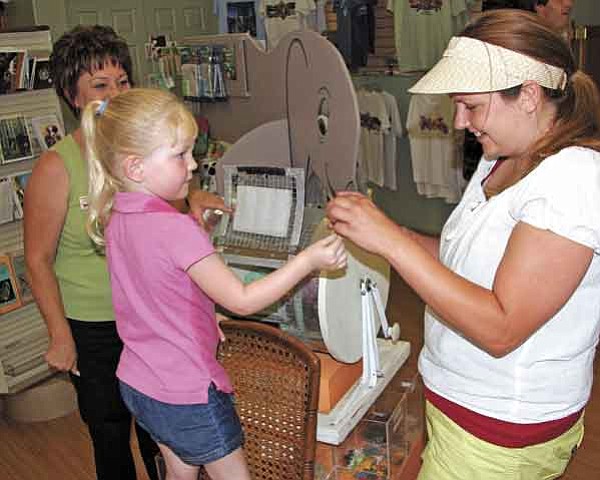 Originally Published: July 4, 2008 8:14 p.m.
PRESCOTT - Anyone wanting to win the annual Heritage Park Zoological Sanctuary car raffle next year should get Prescott resident Bob Haines to buy the tickets for them.
Haines bought 15 tickets for this year's raffle, including the winning one.
What makes this wins unusual is the fact that he also won the raffle in 2007, again with a purchase of 15 tickets.
Before anyone yells "fix," rest assured that Haines was not present at the drawing and the person who drew the winning tickets does not know him.
Heritage Park's executive director Pat McLaren asked a young girl visiting the zoo if she would help with the drawing on June 30.
Four-year-old Madelyn Luttrell of Spokane, Wash., was exploring the sanctuary with her grandmother Chris Keller of Clarkdale.
Sanctuary officials were amazed when Madelyn drew Haines' name out of the barrel.
Haines moved to Prescott in 1991 after he retired. He and his wife Jackie visit the sanctuary often.
"I like to help; I like to give," Haines said.
Haines said he was flabbergasted when McLaren called and told him he won this year's raffle.
In 2007, Haines opted to take the $25,000 cash option. This year, however, he chose the car.
Haines won a 2008 Toyota Highlander hybrid.
"I took the car because it is a very nice car and my 1996 Dodge Durango is getting lots of miles on it," he said.
Events coordinator Jennifer Woolnought said the sanctuary sold 1,300 raffle tickets.
The second-place winner was Bob Rhodes. He received $2,500.
McLaren said the sanctuary would return to the original format next year and raffle off a Jaguar automobile.
Contact the reporter at prhoden@prescottaz.com