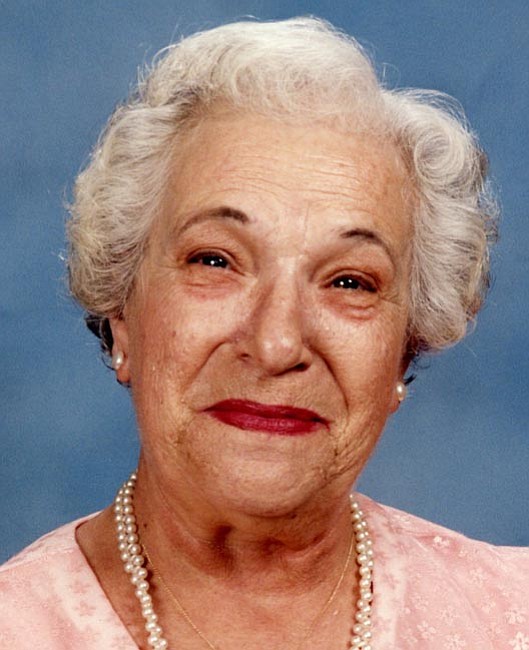 Originally Published: January 10, 2008 8:08 p.m.
Margaret Ferraro died Dec. 31, 2007, at her home in Prescott. She was born Nov. 8, 1920, in Brooklyn, N.Y., the daughter of Francisco and Anna (Gueirriro) Ambrosia. Margaret was 87 years old.
Margaret was very active in the community throughout her years in Prescott. She was a member of the Prescott Twilight Lions, a Senior Companion at Catholic Social Services and volunteered at St. Vincent DePaul. A devout Catholic, she served many years as a Eucharist minister.
A loving and caring mother, she was also a very loving mother-in-law. She was proudest of her grandchildren and great-grandchildren.
Margaret is survived by her son and daughter-in-law, John and Susan; sister Anna Ferrari of Florida; grandchildren Jake, Sandy and Marnie; and 10 great-grandchildren.
Rosary service will be 4 p.m. Monday, Jan. 14, 2008, at Arizona Ruffner Wakelin Funeral Home, 303 S. Cortez.
Celebration of life mass will be 11 a.m. Tuesday, Jan. 15, at Sacred Heart Catholic Church, 150 Fleury, with final commendation at 11 a.m. Wednesday, Jan. 16, 2008, at Sunland Memorial Park, 15826 N. Del Webb Blvd., Sun City, Ariz.
You are invited to log onto www.ruffnerwakelin.com to sign Margaret's guest book and share a memory with the family.
Arizona Ruffner Wakelin Funeral Home is assisting the family.
Information provided by survivors.
More like this story