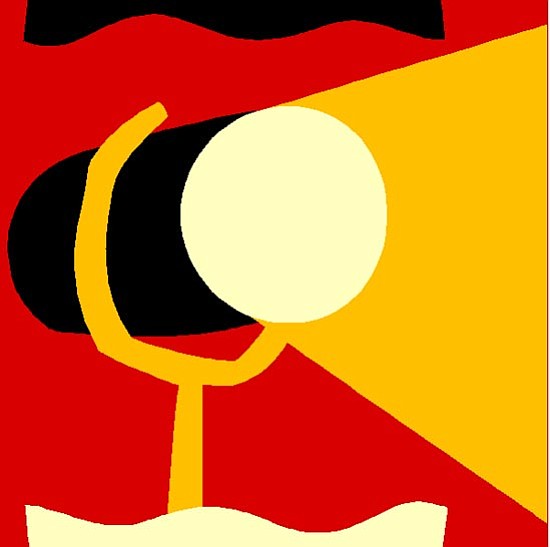 Originally Published: December 25, 2008 10:11 p.m.
The Arts Prescott Cooperative Gallery, 134 S. Montezuma, presents its Member Holiday Fundraiser Show through Thursday, Dec. 27, to benefit Hacienda de Los Milagros, the Burro Sanctuary in Chino Valley. Gallery members and friends created a wall of adorned art mirrors that will be sold to benefit the cause. Call 776-7717.
The Town of Prescott Valley is hosting a New Year's Eve celebration from 3:30 to midnight Wednesday, Dec. 31. Family activities will take place at the Entertainment District, 3001 N. Main St.
Early festivities will include inflatable playland and interactive activities, photo opportunities with the Arizona Sundogs mascot Burnie, face painting, carnival games, a bonfire, hot cocoa and s'mores, a live outdoor concert, and the first fireworks display is 6:45 p.m.
The evening activities will begin at 10 p.m. after the 7:35 p.m. Sundogs hockey game at Tim's Toyota Center. Additional family activities will take place, including another outdoor concert. At midnight, the New Year's Fireworks Display will begin. For more information on this event call the Prescott Valley Parks and Recreation Department at 759-3090.
The Grand Canyon Railway's presentation of "The Polar Express" runs through Jan. 10. The nighttime trip follows "The Polar Express" book by Chris Van Allsburg, departing the Williams depot through the wilderness to the "North Pole," and features a reading of the book. Santa Claus and his reindeer welcome passengers at the "North Pole" - a Christmas light village featuring an "Aurora Borealis." Call 1-800-THE-TRAIN for more information.
Richard Mansbach will be teaching a six-week workshop in Playback Theatre at Prescott College this January. Classes run 6:30 to 8:30 p.m. Wednesday evenings from Jan. 14 to Feb. 18.
Created in 1975, Playback Theatre is a unique form of improvisational performance that celebrates people's personal stories. In a playback event, someone in the audience tells a moment or story from their life, chooses the actors to play the different roles, and then all those present watch the enactment as the story comes to life. The finale of the workshop is the public presentation of the Tucson Playback Theatre group on Feb. 14 at Prescott College. This performance is open to the public and takes place in the Crossroads building on campus from 7 to 9 p.m. and is $10 for general public, $5 for students. For information and to register please contact Jill Hewins at The Center for Extended Studies & Lifelong Learning, 350-4110 or jhewins@prescott.edu.
Prescott Fine Arts Association is proud to present the Tony-winning drama "The Elephant Man" to our theatre stage, opening Jan. 15 with a reception after. The dates and times are Jan. 15, 16, 17, 22, 23, 24 at 7:30 p.m., and two matinees Jan. 1, 8 and 24 at 2 p.m. Ticket prices are $16 for evenings or $12 for matinees and may be purchased by calling the PFAA Box Office at 445-3286, Monday through Saturday between 10 a.m. and 3 p.m. "The Elephant Man" is based on the true story of a shared lesson on the goodness in humanity. John Merrick was a severely disfigured man whose exploited life was rescued by Dr. Frederick Treves of the London Hospital in Victorian England. Unlike the 1980s film, the play focuses on John Merrick's internal beauty and the compassion of his rescuer rather than the exploitation of those who lack tolerance.
Prescott High School Fine Arts students will present a tribute to Martin Luther King with song, dance, music and poetry on Jan. 16. The assembly will be presented all day in the Ruth Street Theater for classes in an effort to help students understand the meaning of the holiday. Admission for the 7 p.m. performance is a canned food or non-perishable food item or a monetary donation to Prescott High School Fine Arts. Call Louisa Nelson at 445-2322 ext. 154.
A Found Object Mosaic two-day workshop by Juanita Hull-Carlson, will take place from 1 to 2:30 p.m. Saturday, Feb. 7, and Sunday, Feb. 8. There is a $30 fee. RSVP to the PFAA office at 445-3286. Participants are encouraged to bring dishes, marbles, coins, nuts and bolts, screws, colored glass - anything with which they wish to create a mosaic, with an element of memorializing either old objects or people and their histories. A brief slide show with some mosaic art from around the world will also be shown. Call 445-3286 or e-mail tickets@pfaa.net.
The Central Arizona Concert Band, conducted by Clydene Dechert, is presenting a band concert at 3 p.m. Sunday, Feb. 8, at the Embry Riddle Davis Learning Center Auditorium. This concert features all-time favorites like "The Festive Overture" by Schostakovic. Bring your friends. Tickets are $10 for adults and $3 for those 18 years and younger, and are available at the door. Call Keith at 771-9034.
Submit items at least two weeks in advance to Debbie Craton, The Daily Courier, P.O. Box 312, Prescott, AZ 86302, or e-mail editorial@prescott
az.com.
Photos with a resolution of 200 dpi may also be e-mailed (artwork is run on a space-available basis).