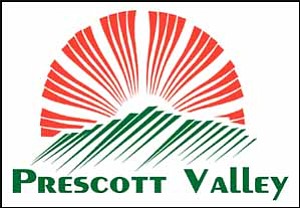 Originally Published: December 14, 2008 9:40 p.m.
PRESCOTT VALLEY - The town government will mark its second New Year's Eve festivities with activities for children and adults.
Events will begin at 3:30 p.m. Dec. 31 in the Entertainment District, 3001 N. Main St.
Early events will include an inflatable playground and interactive activities, posing for photos with Arizona Sundogs mascot Burnie, face painting, carnival games, a bonfire, and serving hot cocoa and s'mores.
Organizers also plan an outdoor concert with a band to be announced, and the first fireworks will go off at 6:45 p.m.
Evening activities will begin at 10 p.m. after the 7:35 p.m. Sundogs hockey game at Tim's Toyota Center. Additional family activities will take place, including another outdoor concert.
Festivities conclude at midnight with a fireworks display.
For more information, call the Prescott Valley Parks and Recreation Department at 759-3090.