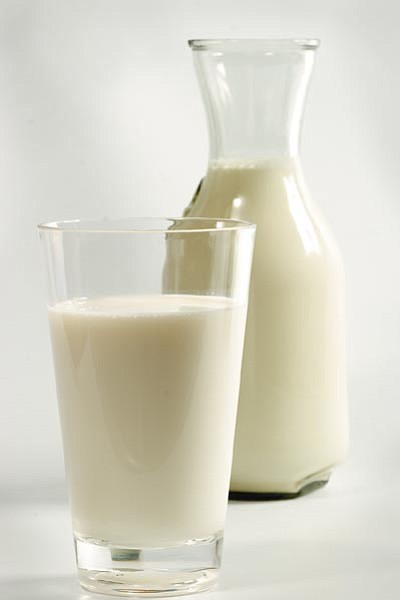 Originally Published: August 23, 2008 10:46 p.m.
Vitamin D is crucial to good bone health because the body needs vitamin D to absorb calcium. Calcium, in turn, is needed by the body to strengthen bones and form strong, new bone.
Without a sufficient supply of vitamin D, not enough calcium will be absorbed from the diet - which forces the body to take calcium from its stores in the skeleton. This, in turn, weakens existing bone and can lead to osteoporosis and associated bone fractures.
The National Institutes of Health recommends that the average person get 200 International Units (IU) a day from birth until 50 years of age. From ages 50 to 70, 400 daily IUs are recommended, while everyone age 71 and older should receive 600 IUs each day.
You can get vitamin D in three ways: through the skin, from the diet and from supplements. Vitamin D is formed naturally by the body after exposure to sunlight. Fifteen minutes in the sun a few times a week without sunscreen is plenty for many people to manufacture and store all of the vitamin D they need.
People who don't get adequate exposure to sunlight should know that very few foods in nature contain vitamin D. The flesh of fish (such as salmon, tuna and mackerel) and fish liver oils are among the best sources. Small amounts of vitamin D are also found in beef liver, cheese and egg yolks.
Fortified foods provide most of the vitamin D in the American diet. For example, almost all of the U.S. milk supply is fortified with vitamin D. Ready-to-eat breakfast cereals often contain added vitamin D, as do some brands of orange juice, yogurt and margarine.
In the United States, foods allowed to be fortified with vitamin D include cereal flours and related products, milk and products made from milk and calcium-fortified fruit juices and drinks. If you suspect you may not be getting enough vitamin D, check the labels on your favorite foods.
If you decide to take a supplement to increase your vitamin D levels, check with your physician first as vitamin D supplements do have the potential to interact with several types of medications.
More like this story