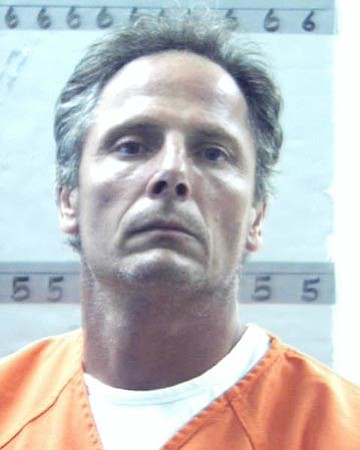 Originally Published: August 1, 2008 1:31 a.m.
Yavapai County Sheriff's Office deputies continue to investigate the circumstances involving the arrest of two men on charges of possession of dangerous drugs for sale and possession of drug paraphernalia July 25 on Highway 69 near Central Avenue in Mayer.
After a deputy stopped a Ford F150 truck for weaving across the roadway, he learned that David Wimmer, 44, from Prescott was driving on a revoked license with an outstanding arrest warrant.
Timothy Akers, 46, of Cottonwood was a passenger. He said the truck belonged to him but he also did not have a license.
The deputy told both men that the truck was subject to a 30-day impound because they did not have licenses. He checked the truck and found a box containing 80 syringes, bindle-size baggies and a scale with amphetamine residue on the surface. Drug dealers commonly use these baggies to store certain quantities of drugs for sale.
The deputy searched Akers and found a baggie of loose methamphetamine and four bindles in his waistband. The total weight was just less than 8 grams.
Aker's field urine specimen test indicated positive results for amphetamines, opiates and cocaine. Wimmer's blood draw test results are pending.
Both Wimmer and Akers are in the Yavapai County Jail in Prescott.
More like this story