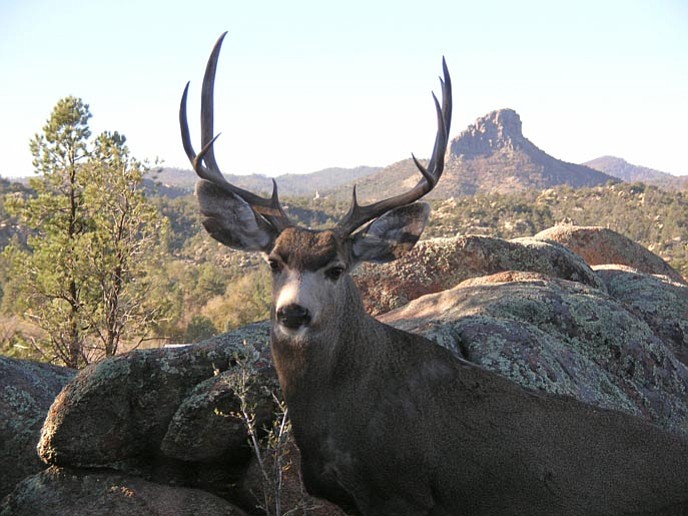 Originally Published: October 24, 2007 9:26 a.m.
Hello, and welcome to our most recent edition of Best of the Web!
We've got some interesting stuff coming up this weekend, including a few videos. Keep an eye out for a video about a ghoulish haunted house, and see why 200 students at a local high school were protesting this past week. I also am going to try and do a video about some local tough guys who are training for UFC style fighting in the near future.
But enough of the promos - here's this past week's most popular stories:
CRIME AND POLITICS
- Our most popular story this past week is a sad one. It's about how police suspect a drunk driver of being at fault in a head-on collision this past Saturday. Two children, ages 3 and 5, went to the hospital after the accident. Sometimes I wonder how large of a problem drunk driving is these days, and how many collisions are caused by drunk drivers. Then I see stories like this, which justify this state's tough drunken driving laws.
- The story about the recent debate between Prescott council candidates Lora Lopas and Steve Blair also received quite a few hits. Apparently, some Prescottonians were miffed about some of Lopas' recent comments about how the council interacts. It'll be interesting to see who'll win this one, as it appears to be a toss up. I think one has to always give the incumbent the edge, but after Jack Wilson took the mayoral election, who knows?
Wilson's victory could mean two things for Blair and Lopas:
A) Wilson's victory showed that a majority of voters dislike the incumbents, which could be good for Lopas;
B) Wilson's victory could energize the pro-incumbent voters, who may have not voted in the primary election. This would be good for Blair.
No matter which option you think is correct, I think that last-minute campaigning could significantly help both candidates.
- Another most popular story was a short police brief about a weapons arrest. All I have to say about this one is that these events sound like they were pretty intense.
TOUGH HISTORY
- Our Oct. 14 edition of "This Day in History" got some significant hits. It featured mostly hard news stories from the last 125 years. There's several entries that speak about how much Southwest culture has changed in the last 125 years. One entry from 1882 complains about how Prescott doesn't have a national bank, but New Mexico has three. These days, could you imagine any American city with more than 1,000 people not having a bank or an ATM?
Another entry from 1907 describes how an elderly man fired two shots into the air, prompting two young Native Americans to shoot back. Once again, how often does this happen with non-law enforcement in our society?
Lastly, an entry from 1982 describes how the water in Forbing Park was potentially dangerous to pregnant women and their children. The article stated that the high level of nitrates decreased oxygen flow in young children's bloodstreams. I would imagine that could cause hundreds of problems in our complicated circulatory system, and if the nitrates caused oxygen levels to drop low enough, they could possibly even hurt brain function.
PHOTOS AND MORE
Our most popular photos this week were from the Oct. 16 edition of Best Shots. Carol Nagel's shot of this gigantic mule deer is really quite amazing. According to Carol, she snapped this shot through her living room window. I don't know how Carol got him to pose for her, but maybe she should consider a career as a deer whisperer.
Also, everyone was happy to have the Arizona Sundogs back in town! Click here to see the photos from their home opener, which was probably one of the best hockey games I've ever seen.
Lastly, readers Priscilla Tacheney and Gail Reffert have submitted new photo galleries that feature some sharp images throughout the Southwest. They do an excellent job of sharing their travels around the Southwest.
More like this story