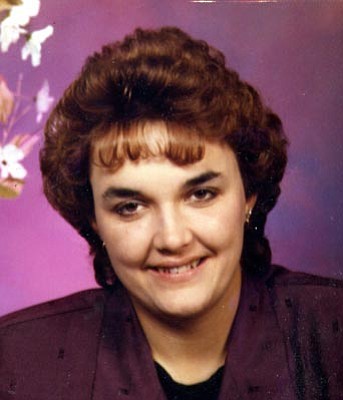 Originally Published: November 6, 2007 9:01 p.m.
Shelly Ann (Spence) Arbanas, 38, passed away Thursday, Nov. 1, 2007, at her residence in Prescott Valley.
Shelly was born in Boston, Mass., on Nov. 9, 1968, and was raised in Cottonwood, Ariz.
Shelly was a loving wife of 23 years. She was employed at a law firm in Prescott, a field she enjoyed working in for many years. Her hobbies were gardening, bingo and her animals, but most important were Shelly's children and family.
Shelly's kindness and compassionate nature will be greatly missed.
Shelly is survived by her husband, Brian; her children, Brian Jr., Kaleb,
Tiffany and Marcus; father Pat Spence of Cottonwood and sister Minda Spence of Mesa.
She was preceded in death by her mother, Julia Zuban.
A Memorial Service in honor of Shelly will be at 11 a.m., Saturday, Nov. 10, 2007, at Sunrise Funeral Home, 8167 East Hwy 69, Prescott Valley, Ariz.
In lieu of flowers, donations may be made to the Arbanas Family, who can be reached at (928) 460- 3332.
(Information provided by survivors.)
More like this story