Child categories
Prescott Meals-on-Wheels serves from 11:15 a.m. to 12:45 p.m. at 1280 E. Rosser St., Prescott; 445-7630. Menus subject to change.

Dear Annie: I am a college student and have met few people I would consider friends.

Planning committee looking for people to get involved in preparing for events
The town is in the throes of planning for its 50th anniversary celebration, set to begin in the latter half of 2019, said Councilman Mike Best at a recent Chino Valley Area Chamber of Commerce Business and Networking Luncheon.
CORDES LAKES Tuesday Planners are back. Each Tuesday at 10:00 a.m. the planners will meet at the Community Center, 16357 S. Cordes Lakes.

It's a jungle in there. Every window, surface and brightly lit corner is filled with decorative or edible greenery. There is no doubt what to gift this person for the holidays. More of the same.
By Melinda Myers, Special to the Courier
November 15, 2018

The jade plant you grandmother grew is so yesterday. The popularity of succulent plants has exploded in recent years, due not only to the low care requirements of these sun lovers but also because of the diversity these fascinating plants.
By Ken Lain, Special to the Courier
November 15, 2018

Big problem or a fraction of the world's plastic consumption? You decide, but know that single-use plastic straws are a recent target of environmental activists.

Thanksgiving is just around the bend, and if you are hosting you might already be thinking about how you might plan things better this year, how to make it all a bit less stressful.

Move in ready! Immaculate, larger Cloudstone patio home with 3 bedrooms, 2 1/2 baths.
Shape of room, use should influence decision
Ask interior designers what the most important element in a room is and many will say that — after wall color — it's the sofa.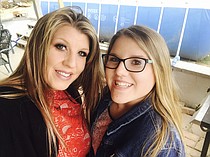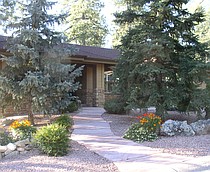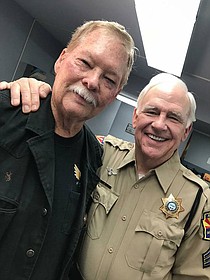 Listen to Roy Smith narrate his bicycling trip across Cuba.