Child categories

Dear Annie: My husband and I have just retired, and I'm beginning to worry about our personality differences.
DEAR DR. ROACH: Our 37-year-old daughter has Addison's disease. We have had some difficulty trying to regulate her electrolytes and her blood pressure, which is always low, sometimes extremely so.
By Dr. Keith Roach
November 21, 2017

Dear Annie: For the past year, I have been working as a licensed nursing assistant, taking care of residents. I love the patients, and I've gotten very close to them. But the facility administration itself doesn't work with employees to meet their needs.

Ashton Whitwell is a fine young person. He possesses a strong sense of self as well as strong character traits.
Having turkey? Well I think the big beast of a bird that is the Thanksgiving tradition in America might be staying in the chicken coop this year.
Kristen A CASA (Court Appointed Special Advocate) volunteer is needed to serve as an advocate for 12-year-old "Kristen." The Department of Child Safety (DCS) took custody of Kristen after receiving information that Kristen had been left with no legal caregiver.

PHS principal thrives on helping students and colleagues succeed on their career paths
Stephanie Hillig never debated her career path.
Today he is known to local historians and a few Whiskey Row regulars, but in his day he was a living legend.
By Brad Courtney, Special to the Courier
November 19, 2017
Today On this date in 1887, a boiler exploded in a Prescott sawmill, killing six workmen.

Dear Annie: Recent revelations regarding sexual harassment have prompted me to examine some of my own behavior and actions as they relate to women.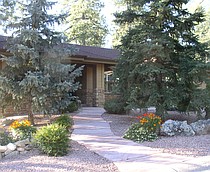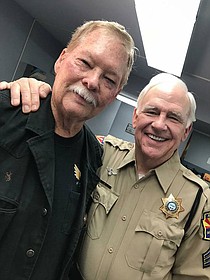 Listen to Roy Smith narrate his bicycling trip across Cuba.