Child categories

Ever since the Verde Valley Birding Festival almost a month ago, I have been itching to get back out birding.

The American Cancer Society and the Quad Cities Community invite the community to the 2018 annual Relay for Life, set for Friday, June 1, at the Prescott Valley Civic Center grounds.

Dear Annie: Last fall, my friend "Olive" and her boyfriend of five years, "John," broke up.
Pictured are some of the many Bradshaw Mountain High School seniors honored Tuesday, May 22, 2018, during the school's annual award ceremony.
The City of Prescott's Citizen's Academy is an introduction to the city departments and operations and offers insights into how the city's government works, according to a media release from the city.

Dear Dr. Rosenberg, I take Ambien for sleep, but I find myself eating at night. Is there another med I can take, so I will not sleep eat?
By Dr. Robert Rosenberg, Courier Columnist
May 23, 2018
God bless America, and how's everybody? NBC reports a baboon escaped from its crate on an airliner at San Antonio Airport, then it ran loose in the baggage claim area Monday. It took hours.

Dear Annie: I am in a quandary about a situation. I am a widow. Sometime after my late husband passed away, an old friend and I renewed our friendship.
The Healthy Arizona Worksites Program (HAWP) has included several employers in the Quad Cities region in a list of 127 employers, throughout Arizona, recognized for outstanding worksite-wellness strategies, according to a media release from HAWP.

DEAR DR. ROACH: I am a 42-year-old, completely healthy woman.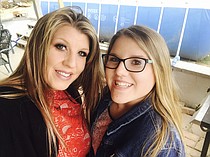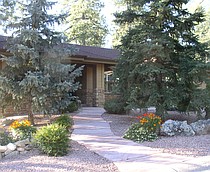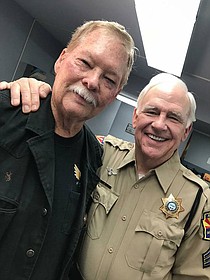 Listen to Roy Smith narrate his bicycling trip across Cuba.