Child categories
New blood pressure guidelines make American Heart Month the perfect time for a check-up
Revised blood pressure guidelines from American Heart Association mean that nearly half of all Americans (46 percent) have high blood pressure.

Dear Annie: My middle child graduated from college last year and has been driving me crazy ever since.
Hundreds of Ann Landers' loyal readers have requested that newspapers continue to publish her columns.
By Ann Landers
February 21, 2018

If you want to be the smartest shopper around, there are some fourth graders you ought to meet.

I am a stay-at-home mom with three children under the age of 6.

Oreo and Violet are looking for a home where they can be adopted together.
This seems like a common side effect in anyone with dementia, but I have not seen any reports on this.
By Dr. Keith Roach
February 20, 2018
The Prescott Chapter of the University of Arizona Alumni Association is accepting applications from graduating high school seniors in the Prescott, Chino Valley, Prescott Valley, and Dewey-Humboldt areas.

Howdy, Tex here.

Brulee' (like creme brulee') is a gorgeous, 6-year-old flame point Siamese/Balinese female with beautiful blue eyes.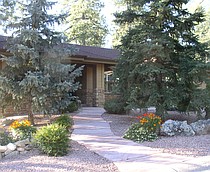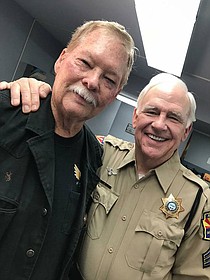 Listen to Roy Smith narrate his bicycling trip across Cuba.