Child categories

I have been trying to decipher my recent bad feelings toward a friend who is much wealthier than I am.

In 2000 (at age 53), I had a mastectomy with a TRAM flap reconstruction.

After hearing non-stop about the devastating fires in California and the massive numbers of people and their pets being evacuated, I am reminded of the importance of crate training.
United Animal Friends (UAF) is hosting a reunion and barbecue picnic for all UAF adopters and their pets from 11:30 a.m. to 2:30 p.m., Saturday, Aug. 25, at the ramada next to the Prescott Dog Park on Willow Creek Road.
George is looking for a new forever home. His family is moving and he had to stay behind.
This is our Louie (aka Buddha) who is between 3 and 6 years old Maine Coon mix.

We would like to welcome Rebecca Kraxberger to the district. It is more of a "welcome back" for Rebecca, who once worked as the Humboldt Unified School District (HUSD) Nutritionist.

Dear Annie: It's important to have etiquette on the phone, no matter to whom you are speaking.
Seventeen days. That is how long an orca whale carried the corpse of her dead calf.
Prescott Unified School District's Discovery Gardens Pre-k has expanded once again and opened its doors at a third site, Lincoln Elementary, for the 2018-2019 school year.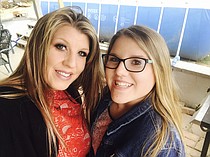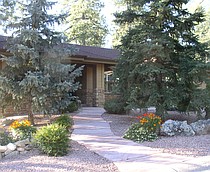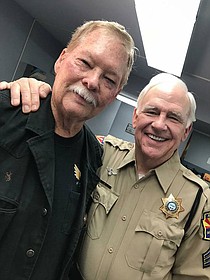 Listen to Roy Smith narrate his bicycling trip across Cuba.