Child categories
When emergency tests showed the telltale right-sided pain in Heather VanDusen's abdomen was appendicitis, she figured she'd be quickly wheeled into surgery.

Dear Dr. Rosenberg, My eye doctor told me that my optic nerve is showing signs of lack of oxygen. He said the arteries look normal and sleep apnea could be a cause.
By Dr. Robert Rosenberg, Courier Columnist
September 25, 2018

Tiger Woods roared to his first victory in five years Sunday at the Tour Championship. A good swing never leaves you.

Dear Annie: Ever meet someone who plays the victim and always needs a villain in her life?

Our dogs and cats, certainly most animals, just like people, crave and need companionship. It is fascinating to watch how my two guys interact with each other, read each other.

What's with people saying "I apologize" instead of "I'm sorry"? The former is just used to tell somebody that you know you did something wrong. When you tell somebody that you apologize, to me it means nothing.

DEAR DR. ROACH: I'm writing about atrial fibrillation. In April I had a one-time 17-hour stint of it. I was not aware of anything happening at the time. When I had a device check (heart pacemaker), I was told of this occurrence, and it was recommended that I see my heart specialist.

Kendall Onnen is a student at Taylor Hicks Elementary School who "goes out of her way to be kind to everyone around her," according to a teacher.
She liked her ham. Yes, dear readers, it seems a woman who works in the deli at a Giant Eagle supermarket in Ohio was reported for "stealing" $9,200 worth of ham. How did this happen?

Dear Annie: I am an outlaw! That is to say, I am the stepmother and stepgrandmother to my husband's children and grandchildren. I've been in this position for more than 15 years.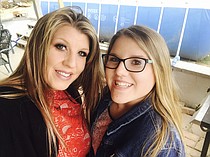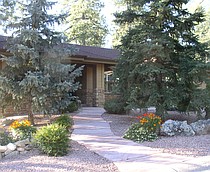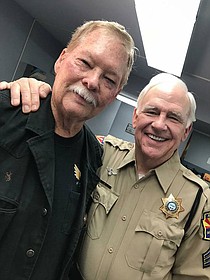 Listen to Roy Smith narrate his bicycling trip across Cuba.