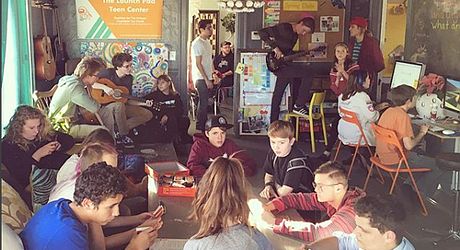 The Launch Pad Teen Center prides itself as a safe haven for all teenagers in the Prescott/tri-city area.
The motive of two men who claim to be starting a "volunteer wildland firefighting engine crew" in the quad-city area is being called into question by local authorities.
Attorneys for members of the Arizona Corporation Commission told a judge Tuesday he should block a bid by one of the panel's members to investigate whether financial help they got or are suspected of getting from Arizona Public Service for their elections tainted their vote to allow the company to collect more money from customers.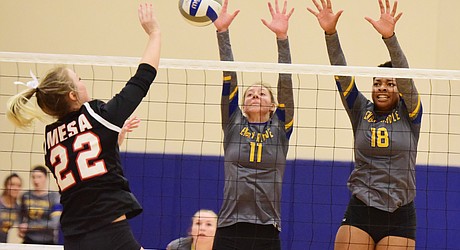 The Embry-Riddle women's volleyball team is flying high off a strong regular and postseason and has its sights set on the 2018 NAIA national tournament.
PHOENIX — Nights when star Devin Booker is off his game don't often spell victories for the struggling Phoenix Suns. But Booker was still a factor Wednesday night, and his teammates picked him up.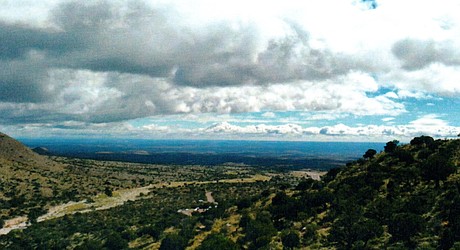 Remember John Denver singing, "Leaving on a jet plane …?" I can count the number of times I've traveled to a hike via a jet plane on one hand. Perhaps you've done so more often. It comes down to what you have more of, time or money.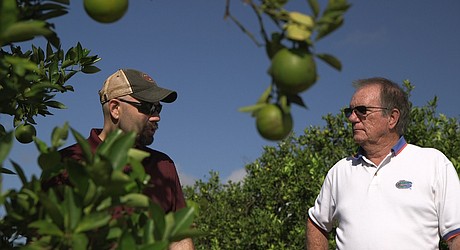 WASHINGTON — The next generation of biotech food is headed for the grocery aisles, and first up may be salad dressings or granola bars made with soybean oil genetically tweaked to be good for your heart.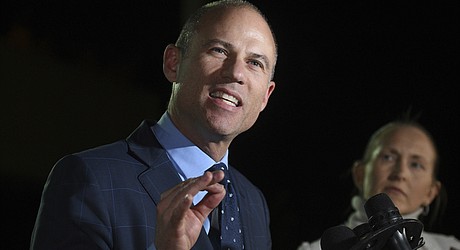 Michael Avenatti, the lawyer for Stormy Daniels, has denied allegations of domestic violence after his arrest near his ritzy Los Angeles skyscraper apartment.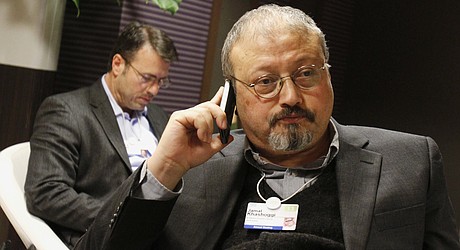 Saudi Arabia's top prosecutor announced Thursday he's recommended the death penalty for five suspects charged with ordering and carrying out the killing of Saudi writer Jamal Khashoggi at the kingdom's consulate in Istanbul.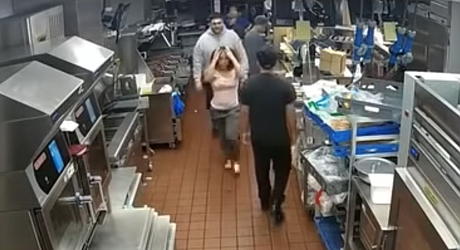 Police are seeking a woman who pushed, punched and choked a McDonald's manager because she wanted ketchup.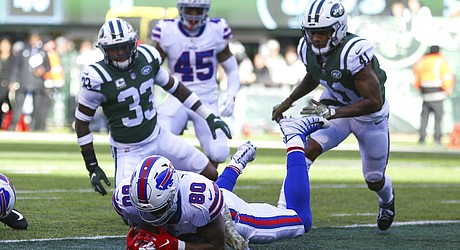 Authorities say a pro football fan charged with drunken driving after a crash told police he drank too much because his favorite team isn't any good.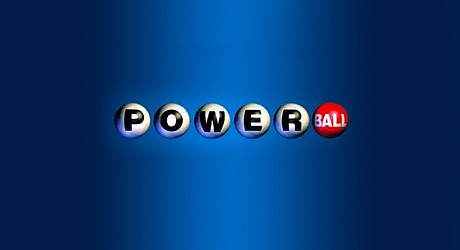 An Iowa woman who thought she had won $100 on the Powerball was a few zeros off — she won $1 million.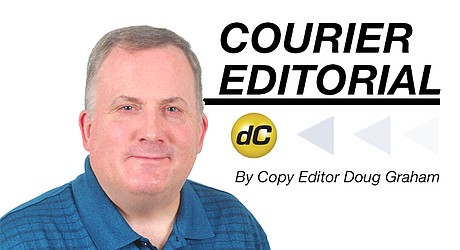 Big announcement: I "celebrate" my 55th birthday on Friday.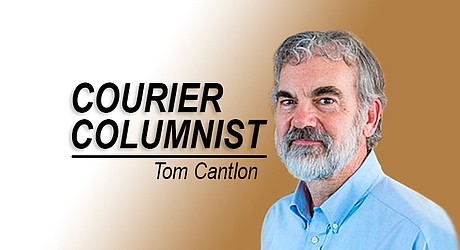 In a Talk of the Town a little while back, Councilman Jim Lamerson made the case that the developer who wants to put houses and condos in the middle of the Granite Dells should be able to do what they want, and any suggestions of special limitations are out of line, because of private property rights.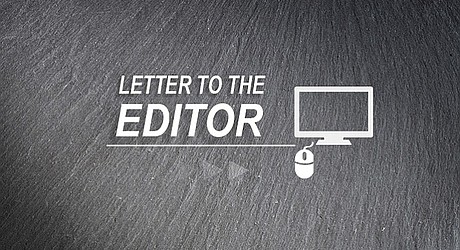 Our educational system wages lengthy campaigns to garner support for various school funding, although I have not met anyone, including seniors, who doesn't wholeheartedly agree with the need. Lately, however, I am noticing a disturbing trend.
Reader Poll:
With all of the late tallies and tightening races in the General Election, if you had the power to make sure one - only one - candidate gets into office who would that be?
Martha McSally, candidate for US Senate

61%

Kyrsten Sinema, candidate for US Senate

32%

Rodney Glassman, candidate for CorpCom

0%

Sandra Kennedy, candidate for CorpCom

1%

Arizona Attorney General Mark Brnovich

1%

January Contreras, candidate for AG

1%

Frank Riggs, candidate for Superintendent of Public Instruction

0%

Kathy Hoffman, candidate for Superintendent of Public Instruction

4%
568 total votes
See past polls
When you think of the wives and girlfriends of criminals and mobsters in cinema and television, what or who comes to mind? Kay Adams? Elvira Hancock? Skyler White?
Every Who down in Whoville gets a new Grinch this season. Why, you may ask? The idea defies reason. Does the classic need help from a hot Cumberbatch? Or is this strange union a bizarre mismatch?
The Quad-City Interfaith Council is putting on its fifth annual Many Voices of Thanks Interfaith Celebration at St. Luke's Episcopal Church on Thursday.
The Coalition for Compassion and Justice held its first Wine & Wreath reception at the Elks Theatre on Thursday, Nov. 8, attended by about 225 people eager to help end homelessness.
Mountain Oak School in Prescott was chosen by Lowe's as a participant in its Heroes program.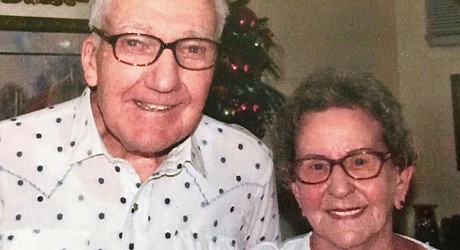 Marvin Bailey, a Prescott-area resident, left a legacy of love for the Good Samaritan Society — Prescott Village when he died last year.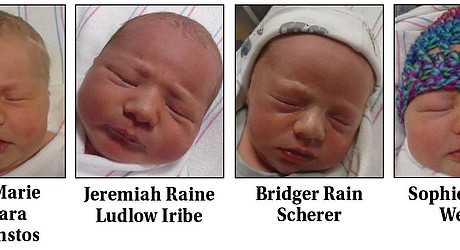 Birth announcements: Week of Nov. 11, 2018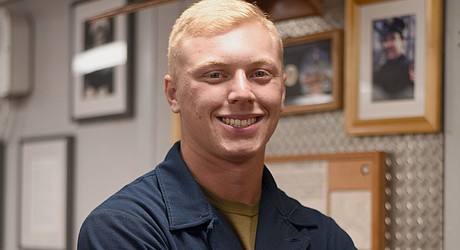 An ocean away, this Mayer native is serving in U.S. Navy, living in Europe, and supporting NATO missions.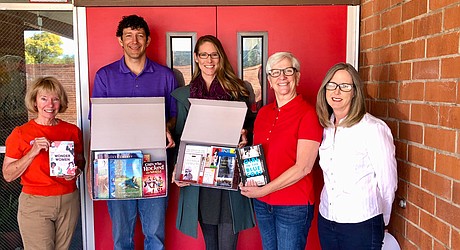 The Democratic Women of the Prescott Area (DWPA) recently organized a children's book drive for Taylor Hicks Elementary School.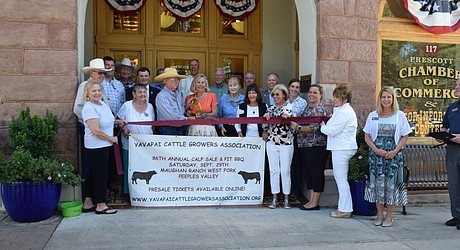 The Prescott Chamber of Commerce and its ambassadors celebrated Yavapai Cattle Growers Association's 86 years in Yavapai County with a ribbon cutting on Sept. 17 at the Prescott Chamber of Commerce office in downtown Prescott.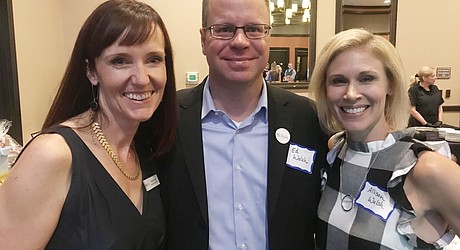 Foundation President Krista Carman, left, is joined by Lamb Chevrolet/Cadillac General Manager Ed Walsh and his wife Allison at the Prescott Unified School District Education Foundation Sip and Savour fundraiser at the Prescott Lakes Country Club Saturday, Oct. 20, 2018.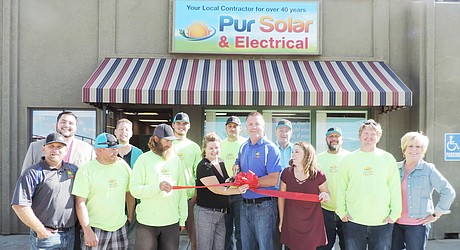 The Prescott Valley Chamber of Commerce celebrated the grand opening of Pur Solar & Electrical in Prescott Valley with a ribbon cutting ceremony Friday, Oct. 5.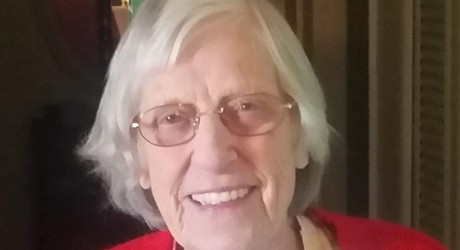 Elva Jane "Lefty" Power was born Aug. 14, 1926, in Storm Lake, Iowa, the oldest child and only daughter of Otto Henry Woehler and Dorathea Schramm Woehler.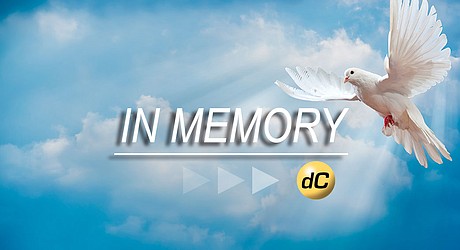 Jet De Castro, 69, born Dec. 8, 1948, in Manila, Philippines, passed away Nov. 2, 2018, in Ash Fork, Arizona. ABC Funerals of Chino Valley was entrusted to handle all arrangements.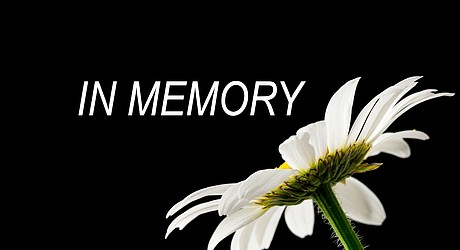 George Raymond Black, 85, born June 21, 1933, in Walsenburg, Colorado, died Nov. 11, 2018, in Prescott, Arizona.