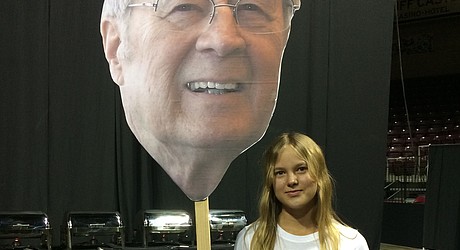 Everybody loves Mayor Harvey – and Harvey loves everybody, even curmudgeons and folks that once were fond of dirt roads.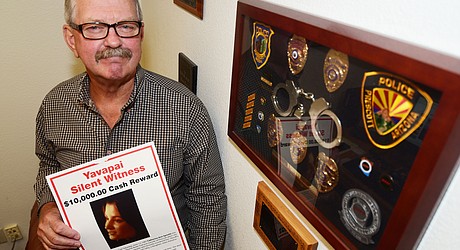 For 34 years, Steve Skurja has been the face and driving force behind Yavapai Silent Witness.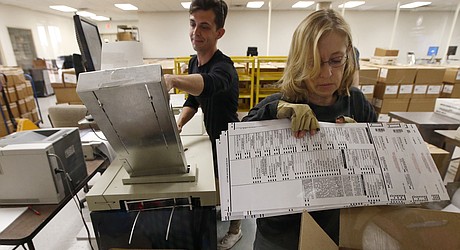 PHOENIX — New election returns Sunday put Democrat Katie Hobbs in striking distance in the race for secretary of state.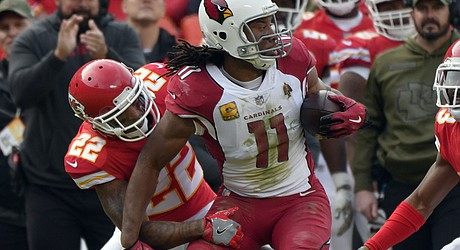 KANSAS CITY, Mo. — Patrick Mahomes will always have some special TV footage of the Kansas City Chiefs celebrating his record-setting touchdown pass in a win over the Arizona Cardinals on Sunday.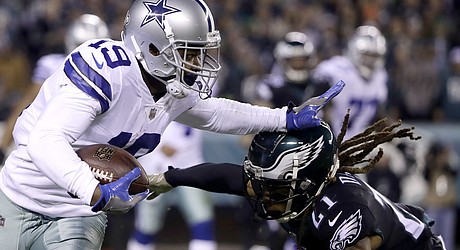 PHILADELPHIA — Ezekiel Elliott had 151 yards rushing and his go-ahead 1-yard touchdown run in the fourth quarter helped the Dallas Cowboys beat the Philadelphia Eagles 27-20 on Sunday night.
WASHINGTON — Less than 24 hours after their worst defeat of the season, the Arizona Coyotes hoped they would get some better breaks against the defending Stanley Cup champions.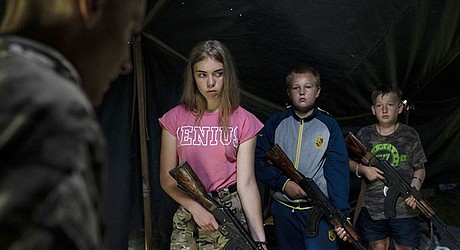 The campers, some clad in combat fatigues, carefully aim their assault rifles. Their instructor offers advice: Don't think of your target as a human being. So when these boys and girls shoot, they will shoot to kill.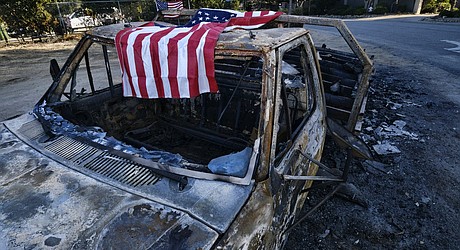 Some of the thousands of people who fled Southern California's huge wildfire were being allowed to return home, and traffic was flowing Monday on the major highway through the area after a closure of several days.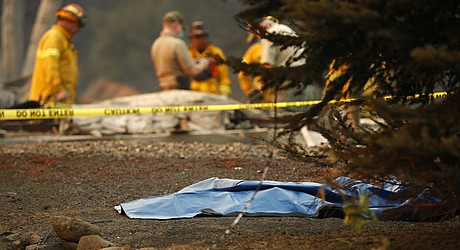 As wildfires raged at both ends of California, officials released another grim statistic: Six more dead in a swath of Northern California wiped out by fire, raising the death toll there to 29. It matched California's record for deaths in a single fire and brought the statewide total to 31 as authorities stepped up searches for bodies and missing people.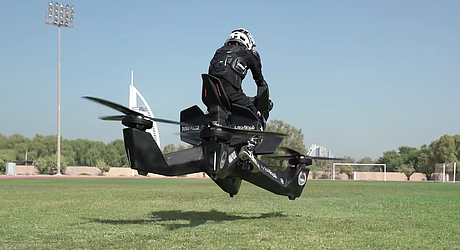 Dubai's police force has begun training officers on drone-like hoverbikes. The flying motorbikes were first unveiled at the 2017 GITEX convention in the United Arab Emirates.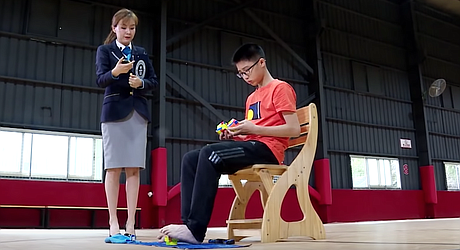 According to Guinness World Records, a teenage boy who amazed millions by solving three Rubik's cubes while juggling them has now solved three more of the famous puzzles simultaneously using his hands and feet.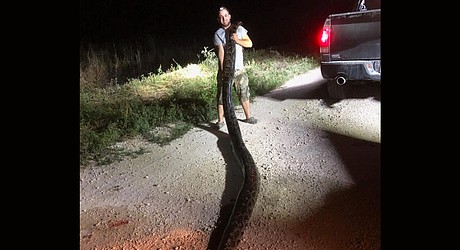 Officials say a Florida trapper has captured a record-setting python as part of a program to remove the invasive species from the Everglades.
It's usually at this point when I start reviewing what I've seen and heard over the past several months and try to make some sense of it, not unlike what a psychologist might do with a particularly vivid and disturbing nightmare.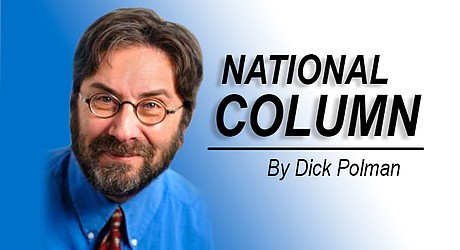 Charles Dickens wrote this about the French Revolution: "It was the best of times, it was the worst of times, it was the age of wisdom, it was the age of foolishness, it was the epoch of belief, it was the epoch of incredulity, it was the season of Light, it was the season of Darkness, it was the spring of hope, it was the winter of despair ... "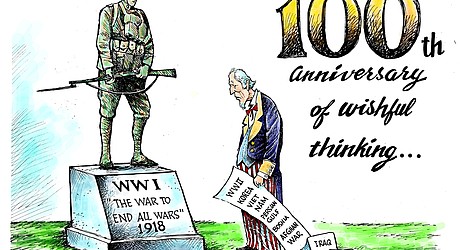 Editorial cartoon (1): Nov. 12, 2018
Reader Poll:
With all of the late tallies and tightening races in the General Election, if you had the power to make sure one - only one - candidate gets into office who would that be?
Martha McSally, candidate for US Senate

62%

Kyrsten Sinema, candidate for US Senate

34%

Rodney Glassman, candidate for CorpCom

0%

Sandra Kennedy, candidate for CorpCom

0%

Arizona Attorney General Mark Brnovich

1%

January Contreras, candidate for AG

0%

Frank Riggs, candidate for Superintendent of Public Instruction

0%

Kathy Hoffman, candidate for Superintendent of Public Instruction

3%
292 total votes
See past polls
The Quad-City Interfaith Council is putting on its fifth annual Many Voices of Thanks Interfaith Celebration at St. Luke's Episcopal Church on Thursday.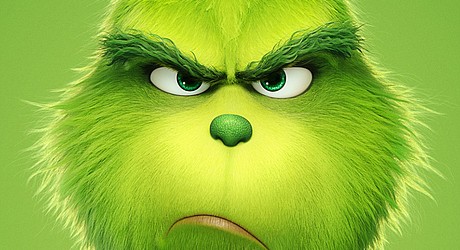 Movies playing at Harkins Theatres, 7202 Pav Way, Prescott Valley (Highway 69 between Glassford Hill and Lake Valley roads), as of press time.
For the last couple of months, Paul Monska and Craig Stilwell have been putting on art classes for veterans at Mountain Artists Guild.
Watch out Starbucks, there is a new coffee house in town, The Badger Bean, with the friendliest baristas in town.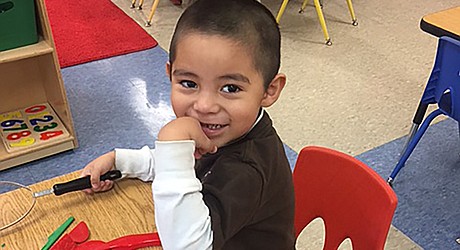 Bright Futures Preschool has been a part of the Humboldt Unified School District (HUSD) for over 20 years.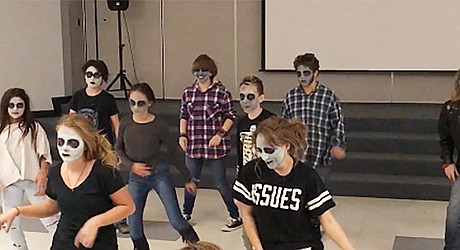 Heritage Middle School is taking the success of last year's self-produced play, "Aladdin," to another level. In response to the overwhelming interest among students, Bret Ely, Heritage's art teacher, has headed up a new drama class on the middle school's campus.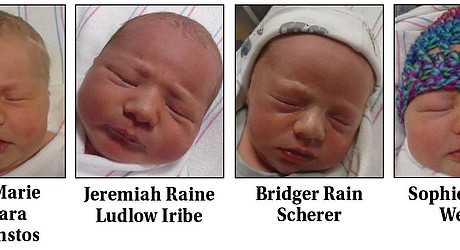 Birth announcements: Week of Nov. 11, 2018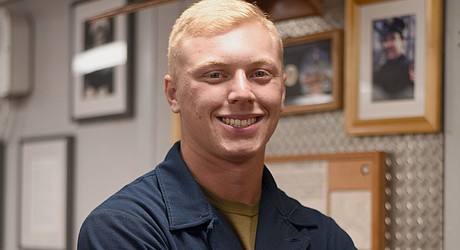 An ocean away, this Mayer native is serving in U.S. Navy, living in Europe, and supporting NATO missions.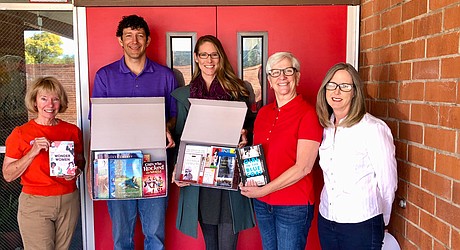 The Democratic Women of the Prescott Area (DWPA) recently organized a children's book drive for Taylor Hicks Elementary School.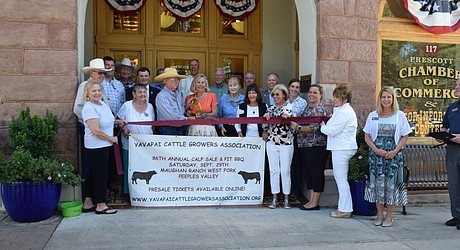 The Prescott Chamber of Commerce and its ambassadors celebrated Yavapai Cattle Growers Association's 86 years in Yavapai County with a ribbon cutting on Sept. 17 at the Prescott Chamber of Commerce office in downtown Prescott.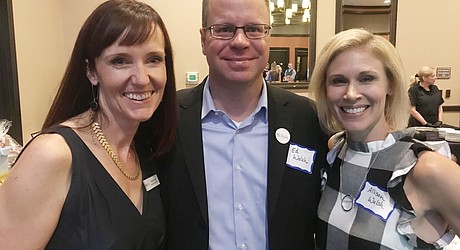 Foundation President Krista Carman, left, is joined by Lamb Chevrolet/Cadillac General Manager Ed Walsh and his wife Allison at the Prescott Unified School District Education Foundation Sip and Savour fundraiser at the Prescott Lakes Country Club Saturday, Oct. 20, 2018.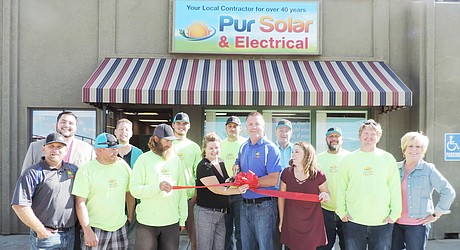 The Prescott Valley Chamber of Commerce celebrated the grand opening of Pur Solar & Electrical in Prescott Valley with a ribbon cutting ceremony Friday, Oct. 5.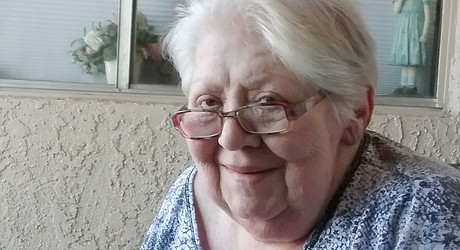 Patricia (Pat) Uitermark, 78, of Chandler, Arizona, and formerly of Prescott Valley, Arizona, passed away in her home surrounded by her family on Nov. 5, 2018. A native of Cedar, Iowa, Pat moved to the Phoenix area over 30 years ago.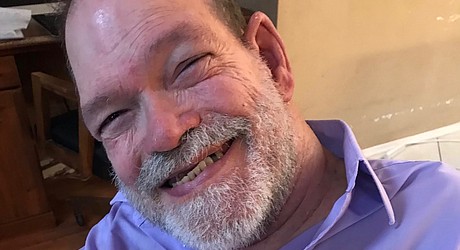 Billy Don "Elvis" Gains, 60, left us to be with the Lord on Oct. 28, 2018, with his family beside him.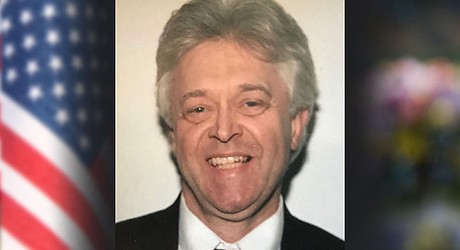 Paul Magee Hammond was laid to rest at the Prescott Veterans Cemetery in May 2018.