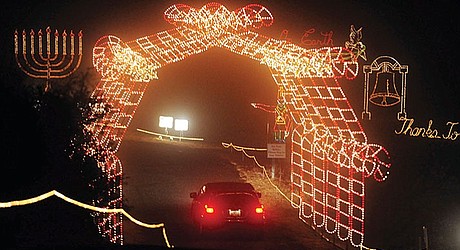 Here is your Community Calendar of events for this week, featuring the Valley of Lights.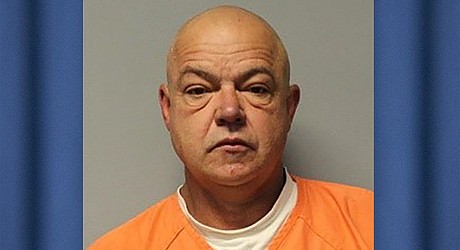 A Prescott Valley man was arrested late Saturday, Nov. 17, 2018, after twice evading authorities in his vehicle and then pulling a gun on officers in the parking lot of a Prescott shopping center, according to a release from the Yavapai County Sheriff's Office.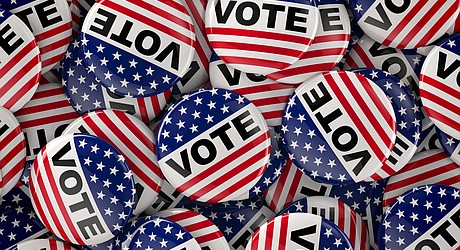 PHOENIX — That record number of Arizonans who turned out to vote this year has a dark side for direct democracy: It's going to be harder for voters to propose their own laws or get rid of ones they don't like.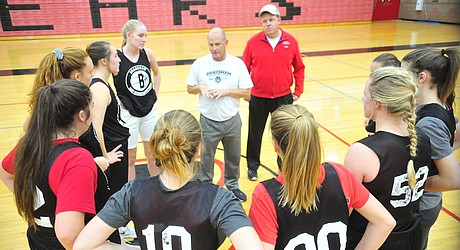 PRESCOTT VALLEY — Bowing out of the 4A state tournament's opening round and play-in round in each of the past two seasons, respectively, Bradshaw Mountain's girls' basketball team continues to seek the next step in the program's progression.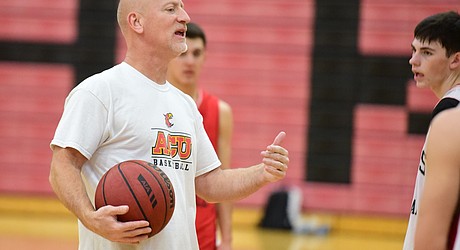 PRESCOTT VALLEY — Turn the page. That may as well be the Bradshaw Mountain boys' basketball team's mantra for the 2018-19 season.
GLENDALE — The Arizona Cardinals had scored a go-ahead touchdown. They had the Oakland Raiders right where they wanted them after three straight incompletions forced the Raiders to punt the ball with 2:50 remaining in Sunday's game.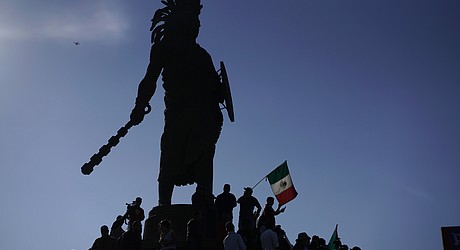 TIJUANA, Mexico — Hundreds of Tijuana residents congregated around a monument in an affluent section of the city south of California on Sunday to protest the thousands of Central American migrants who have arrived via caravan in hopes of a new life in the U.S.
WASHINGTON — President Donald Trump isn't committing to a previous pledge to keep chief of staff John Kelly for the remainder of his term, part of widespread speculation about staffing changes that could soon sweep through his administration.
NEW YORK — There's no reason to skip Thanksgiving dinner because of a salmonella outbreak linked to raw turkey.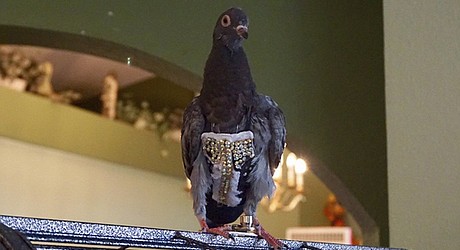 A bird rescue center in Peoria is trying to find the owner of one colorfully dressed pigeon.
Dozens of people reported seeing a fireball as it streaked across the sky over Central Texas. It was also seen from Louisiana and Oklahoma.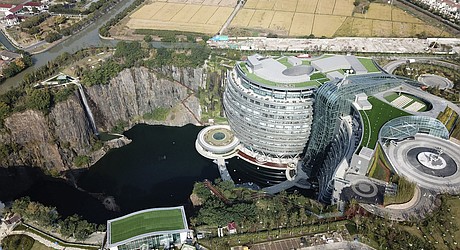 A luxury hotel opening outside Shanghai is offering guests with deep pockets the chance of a very deep sleep.
Editorial cartoon (2): Nov. 19, 2018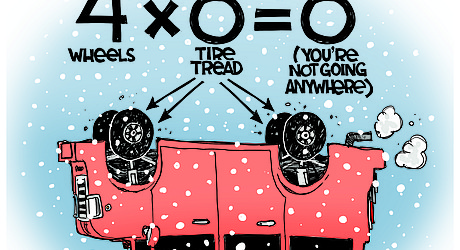 Editorial cartoon (1): Nov. 19, 2018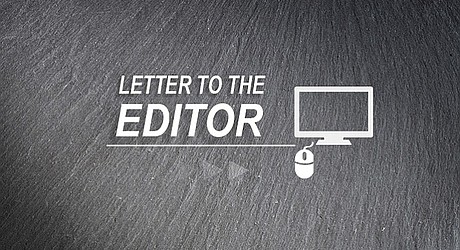 Once again our leader disgraced military families by not attending the ceremonies in France with a flimsy excuse about the rain.
Reader Poll:
When do you decorate your house for Christmas?
Before Thanksgiving

4%

Thanksgiving weekend

13%

The day after Thanksgiving

11%

Sometime in late November

9%

Early December

17%

Two weeks before Christmas

7%

A week before Christmas

2%

I don't decorate my home for Christmas

35%
163 total votes
See past polls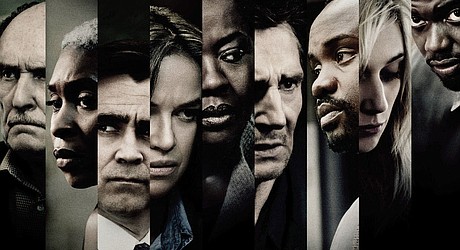 Movies playing at Harkins Theatres, 7202 Pav Way, Prescott Valley (Highway 69 between Glassford Hill and Lake Valley roads), as of press time. 928-775-7444; www.harkins.com.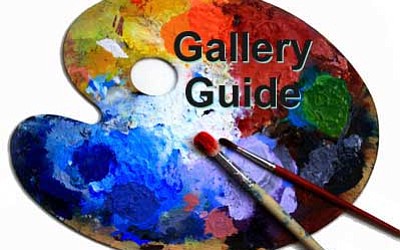 Your guide to art and galleries in the Prescott area, as of Nov. 9, 2018.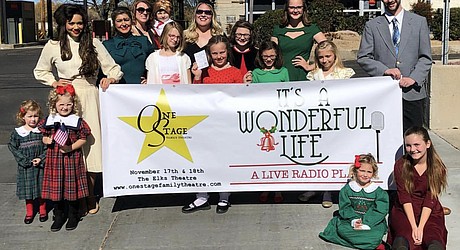 George Bailey will get three doses of what would happen to Bedford Falls had he never existed this weekend with One Stage Family Theatre's "It's a Wonderful Life" live radio play.
She was nominated for the Superintendent's Award by a teacher.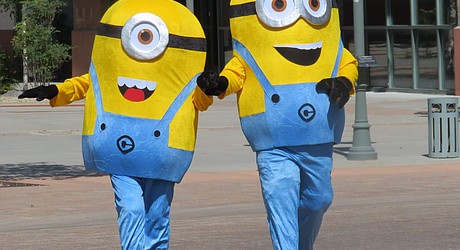 A couple of Minions pay a visit "because we want to make people happy when they come to the mall."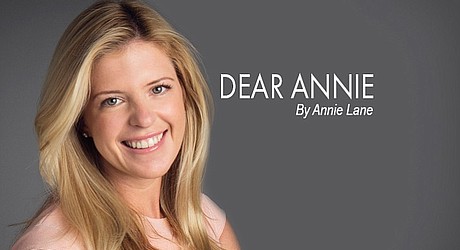 Dear Annie: I have a work colleague whose married son died about six months ago of cancer. His son was in his 40s.
Birth announcements: Week of Nov. 18, 2018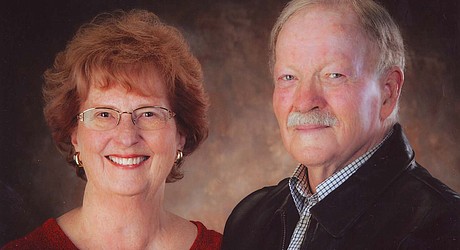 Brian and Denise Grant celebrated 50 years of marriage in Nov. They were married Nov. 17, 1968 in San Francisco.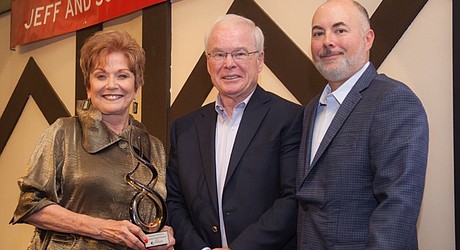 The Arizona Community Foundation of Yavapai County announced the recipients of its 2018 Joy of Giving Awards at the annual luncheon on Friday, August 10.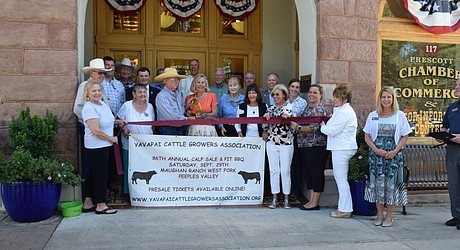 The Prescott Chamber of Commerce and its ambassadors celebrated Yavapai Cattle Growers Association's 86 years in Yavapai County with a ribbon cutting on Sept. 17 at the Prescott Chamber of Commerce office in downtown Prescott.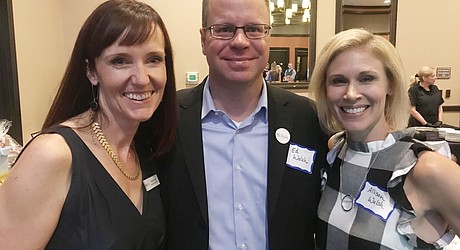 Foundation President Krista Carman, left, is joined by Lamb Chevrolet/Cadillac General Manager Ed Walsh and his wife Allison at the Prescott Unified School District Education Foundation Sip and Savour fundraiser at the Prescott Lakes Country Club Saturday, Oct. 20, 2018.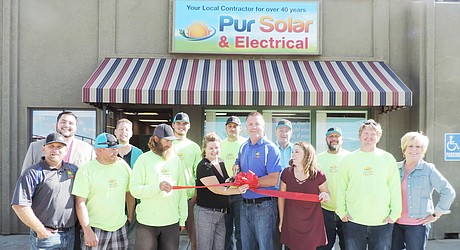 The Prescott Valley Chamber of Commerce celebrated the grand opening of Pur Solar & Electrical in Prescott Valley with a ribbon cutting ceremony Friday, Oct. 5.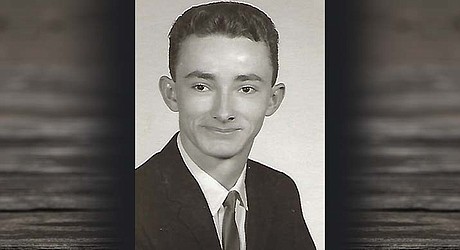 Mark Russell Viliborghi, 72, passed away Nov. 5, 2018, at his home. Mark was born in Prescott, Arizona, on Aug. 20, 1946, to parents, Rocco J. Viliborghi, Jr. and Thelma Louise Ramage Viliborghi.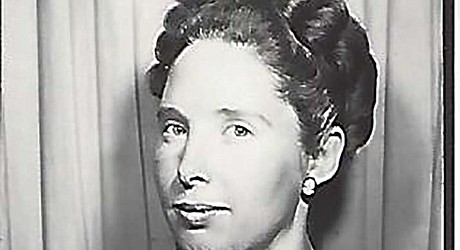 Jean Darden, 75, passed away on Nov. 9, 2018, in Prescott Valley, Arizona.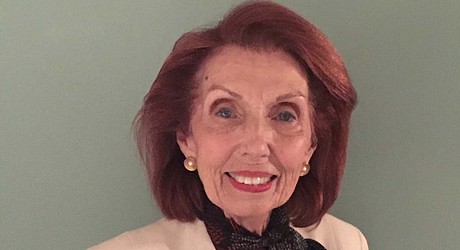 Mary Joan Wedepohl, beloved daughter, sister, wife, mother, grandmother, great-grandmother, aunt and friend, died on Nov. 4, 2018.