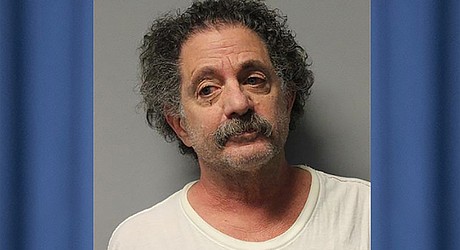 COTTONWOOD – A Cottonwood man was arrested Tuesday for threatening his neighbors with a gun because they were playing music too loud, according to police.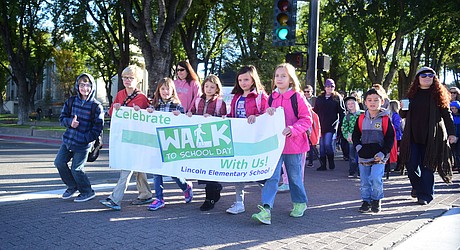 Fourth-grader Charly Dunn was one of the first Lincoln Elementary "Lions" to arrive on the south side of the Prescott courthouse plaza Wednesday morning for "Walk to School Day."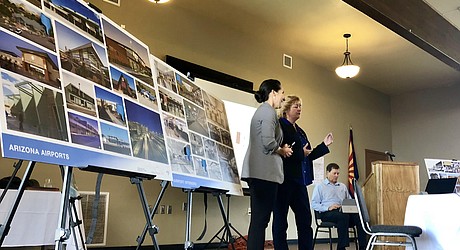 Fewer than 300: That is the estimated number of ticketed flights to Los Angeles or Denver standing between the Prescott Regional Airport and its coveted 10,000-passenger mark.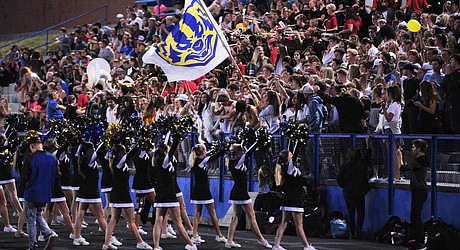 PRESCOTT VALLEY — After a 44-27 victory in Week 9, the Prescott football team grabbed the top spot in the Grand Canyon Media Football Poll for the second straight week, according to a release Wednesday night.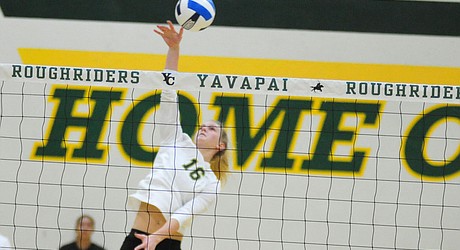 PRESCOTT — Home sweet home. For Yavapai College's volleyball team, the friendly confines of Walraven Gym have been a blessing during the 2018 season.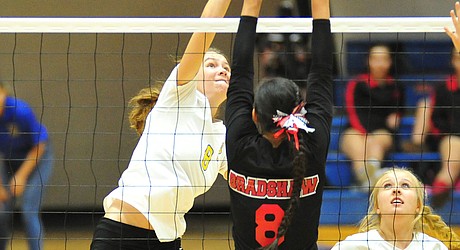 GLENDALE — The No. 19-ranked Prescott volleyball team entered Wednesday, Oct. 17, realizing that it needed a signature win to boost its 2018 résumé.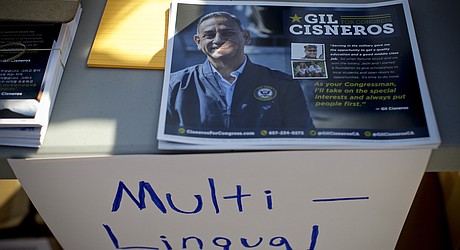 FULLERTON, Calif. Pushy midday shoppers nose their carts through the Korean market, stocking up on bottled kimchi and seaweed spring rolls. A few doors away, customers grab pho to go at a Vietnamese takeout counter. Across the street, lunchtime diners line up for tacos "al pastor" — spit-roasted pork — at a Mexican-style taqueria.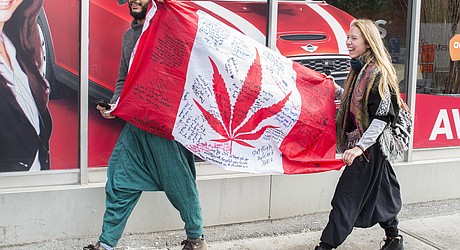 MONTREAL — Jubilant customers stood in long lines for hours then lit up and celebrated on sidewalks Wednesday as Canada became the world's largest legal marijuana marketplace.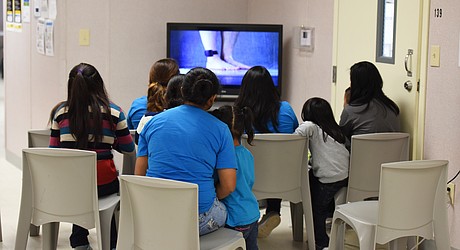 HOUSTON — The U.S. government has quietly reached a new agreement to keep open a 2,400-bed detention facility used to detain immigrant mothers and children, in a lucrative arrangement for a private prison company and the tiny South Texas town where it's located.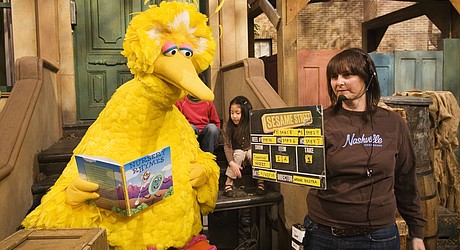 WOODSTOCK, Conn. — The puppeteer who has played Big Bird on "Sesame Street" is retiring after nearly 50 years on the show.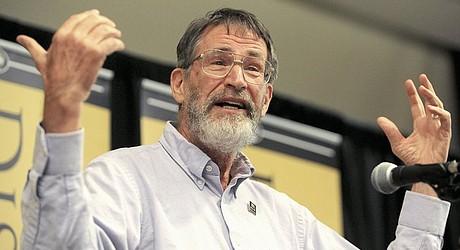 The University of Missouri is honoring its Nobel Prize-winning scientist with an unusual accolade: a dedicated bicycle rack slot.
A passenger traveling from Ecuador was relieved of leftovers when an intrepid beagle found a roasted pig's head in baggage at the world's busiest airport.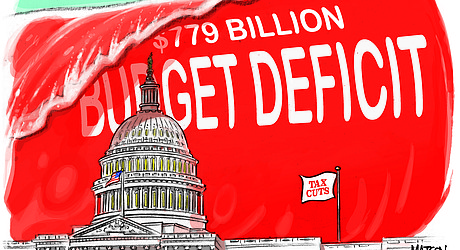 Editorial cartoon (2): Oct. 18, 2018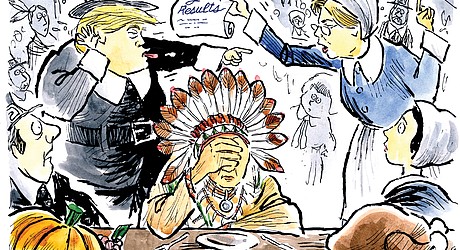 Editorial cartoon (1): Oct. 18, 2018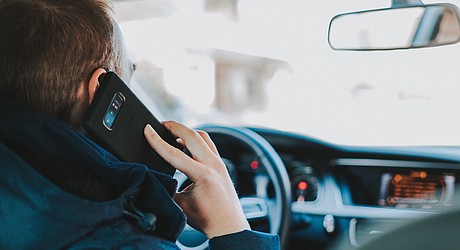 It is with a heavy heart that I have listened to and read readers' comments about the ordinance concerning distracted driving.
Reader Poll:
Do you plan to get a flu shot this year?
Yes, it is important to give my body every fighting chance.

62%

No, it is not effective enough - I'll take my chances.

19%

I don't do shots.

14%

I don't get sick, but advise people in high-risk categories to get one.

5%
483 total votes
See past polls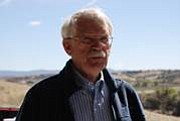 When T.C. Schnebly named a post office after his wife in 1901, he was putting a very reserved woman in a very public place –Sedona, Arizona. She's been there ever since.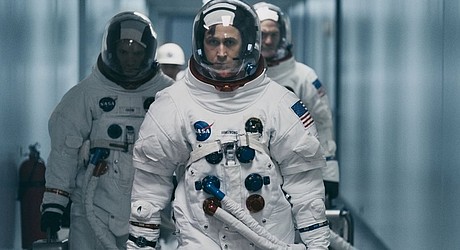 Neil Armstrong was the first man to step foot on the moon. This is supposed to be his story, what he went through, his family life and, ultimately, his moon landing.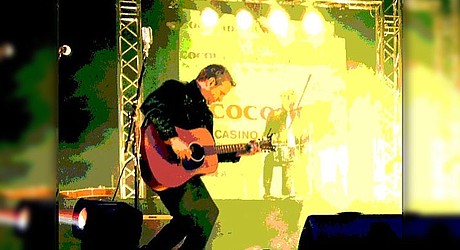 Sky Daddy is putting on his sixth Eric Clapton tribute show next week and said he wants to recreate last year's performance.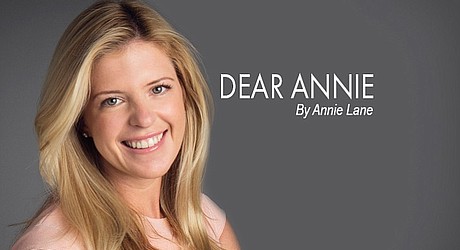 Dear Annie: I wrote to you several months ago. I'm "Trapped by Parents." I have a disability that has caused me to have great difficulty in both obtaining and retaining jobs.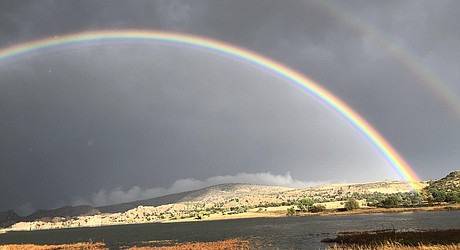 In all the years I have lived in Prescott I don't remember an October as cool and as wet as this year.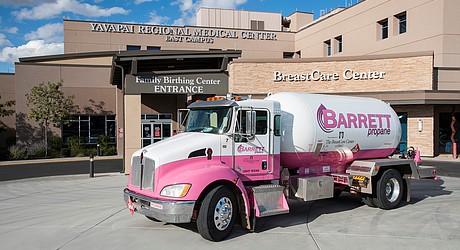 Prescott, Arizona-October 15, 2018 - In honor of Breast Cancer Awareness Month, Barrett Propane recently presented a check for $4,695.26 to The BreastCare Center at Yavapai Regional Medical Center.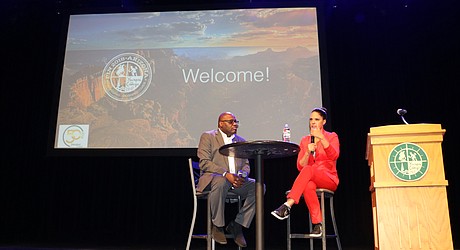 In separate talks Tuesday, Sept. 25, during a Postsecondary International Network conference about "changing perspectives," a journalist and a psychiatrist encouraged the gathering of college leaders from as far away as New Zealand to tackle difficult issues to better serve their students.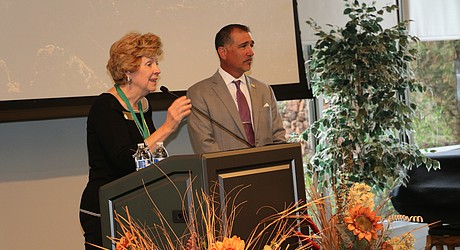 Helios Education Foundation CEO Paul Luna, speaking Monday, Sept. 24, at a conference for international postsecondary executives hosted by Yavapai College, said his "community-impact" organization doesn't have all the answers for ensuring all students are successful in school, but a number of investments are eliciting positive returns.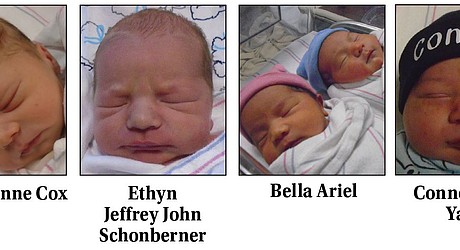 Birth announcements: Week of Oct. 13, 2018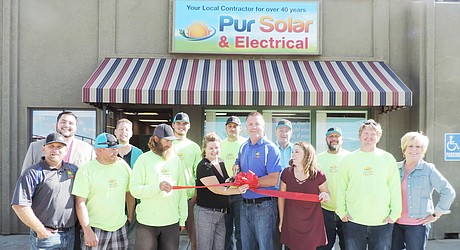 The Prescott Valley Chamber of Commerce celebrated the grand opening of Pur Solar & Electrical in Prescott Valley with a ribbon cutting ceremony Friday, Oct. 5.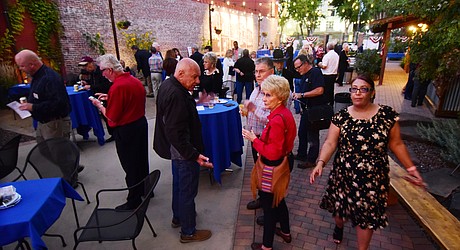 This year marks the 100th anniversary of Love's death. His last dogfight will be reenacted as part of the Wings Out West Air Show on Saturday, Oct. 6, from 9 a.m. to 3 p.m.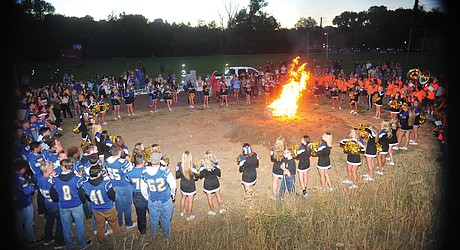 Prescott High School students gather around the bonfire at Prescott Mile High Middle School following the annual Homecoming Parade on Thursday, Sept. 27.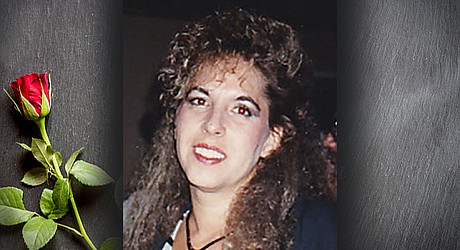 Debra A. "Bunnie" Hunter, 59, passed away peacefully at home with her husband, Bill, and her sisters, Jennifer and Becky, at her side on Oct. 13, 2018.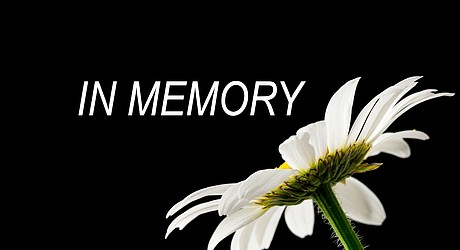 Thomas F. Bennett, 79, born Nov. 25, 1938, in Los Angeles, California, died Oct. 12, 2018, in Chino Valley, Arizona.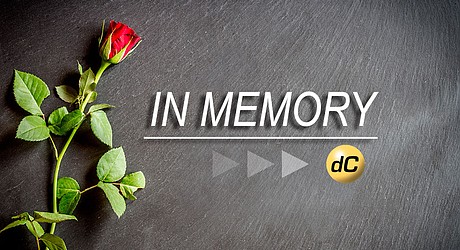 Margaret "Smokey" Renehan was born in San Francisco, California, and died in Prescott, Arizona, on Sept. 30, 2018.