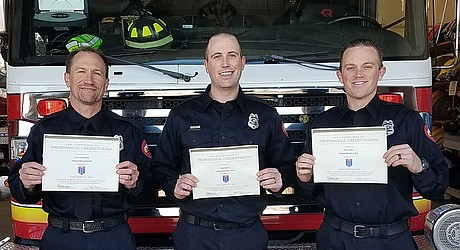 Prescott Fire Department Engineers Jeffrey Archer, David Haskell and Eric "Conrad" Jackson have successfully completed the process that awards the professional designation of "Fire Officer" (FO).
The Yavapai Group of Sierra Club will offer its annual update on how well the Arizona Legislature is governing the environment from 6 to 8 p.m. Friday, Jan. 18, at the Granite Peak Unitarian Universalist Congregation, 882 Sunset Ave. (behind True Value Hardware) in Prescott.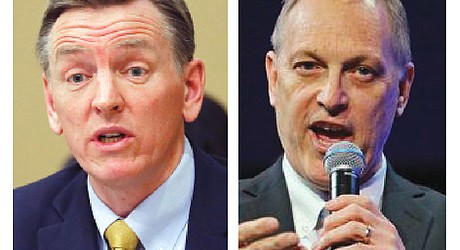 WASHINGTON – President Donald Trump repeated a promise Monday that furloughed federal workers will get back pay when the government shutdown ends, but a bill to do just that was opposed by two Republican lawmakers from Arizona.
KANSAS CITY, Mo. — One of them is a sixth-round pick who married a supermodel, became one of the greatest quarterbacks in NFL history and is still going strong well past his 41st birthday.
Oklahoma coach Lincoln Riley could not help but admire Jalen Hurts from a distance. He respected how the Alabama quarterback who lost his starting job to Tua Tagovailoa put the team above his pride. Hurts could have transferred right after Alabama went another direction, as so many quarterbacks do these days.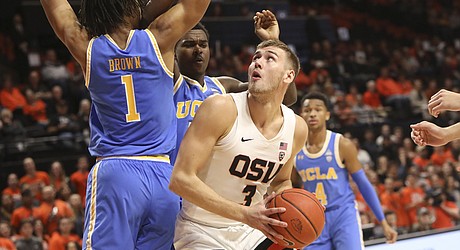 A look at things to watch this week in the Pac-12 Conference.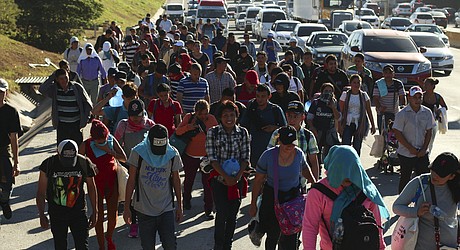 AGUA CALIENTE, Guatemala — More than 1,000 Hondurans were walking and hitchhiking through Guatemala on Wednesday, heading toward the Mexico border as part of a new caravan of migrants hoping to reach the United States.
With shutdown negotiations deadlocked, the White House planned further meetings with rank-and-file lawmakers Wednesday, as the Trump administration acknowledged the prolonged standoff over his border wall funding demands is having a greater economic drag than previously thought.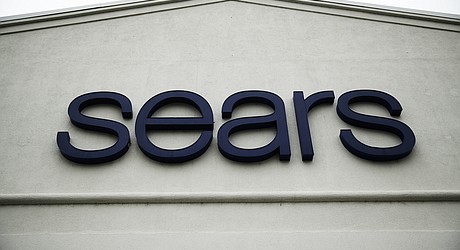 Sears will live on— at least for now. The company's chairman and largest shareholder and chairman, Eddie Lampert, won a bankruptcy auction for Sears in New York, averting liquidation of the iconic chain.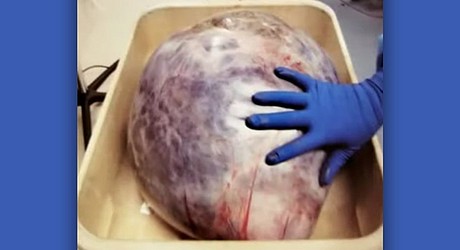 An Idaho woman who thought she was gaining weight because of menopause discovered she actually had a 50-pound tumor that had been growing inside her for decades.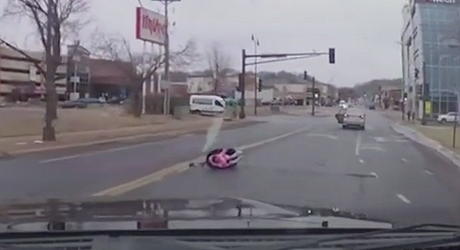 Authorities in Minnesota say a 2-year-old child is OK after tumbling from the back seat of a moving vehicle while still strapped in a car seat.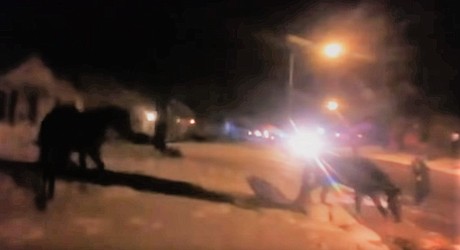 Police say a man broke into the Stark County Fairgrounds in Ohio and released more than a dozen racehorses, including one that later died after falling through ice.
Editorial cartoon (2): Jan. 17, 2019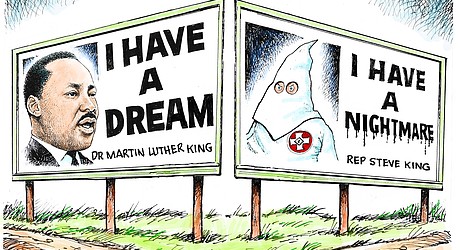 Editorial cartoon (1): Jan. 17, 2019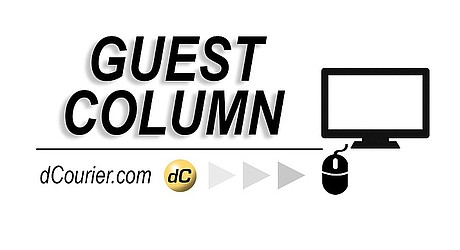 It all started in 1896. It ends now in 2019. Here in downtown Chino Valley.
Reader Poll:
What do you think the top priorities of the 2019 Arizona legislative session should be? (Pick up to three choices)
- Approving a drought contingency plan or risk federal intervention.

17%

- Fixing state tax return forms to comply with federal law, otherwise Arizonans stand to pay $170 million more.

17%

- Continuing the #RedForEd education promised teacher raises increases in funding.

10%

- Shore up the state's charter schools - of which a study shows more than 100 risk closure.

2%

- Reform the state's criminal justice system and sentencing.

5%

- Legalize marijuana and CBD oils.

8%

- Put more state resources toward the border and immigration.

11%

- Continue to bolster the state's finances; add to the state's budget surplus.

2%

- Remove the new $32-a-vehicle MVD registration fee to fund the state Highway Patrol.

20%

- Further fix the state retirement system for police and fire (PSPRS)

7%
1019 total votes
See past polls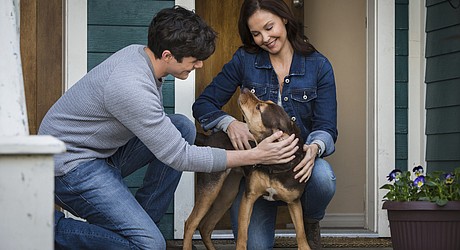 How much of a sweet tooth do you have when it comes to movies? It's a question you might want to consider before stepping out for "A Dog's Way Home," W. Bruce Cameron adaptation of his book about a dog who finds her way back to her owner across 400 miles of Colorado terrain, because this is one sugary concoction.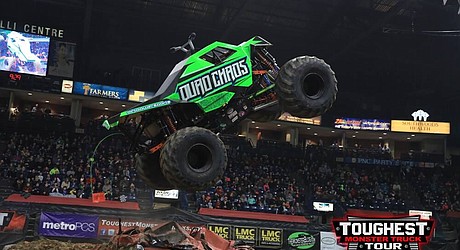 Monster trucks and the transforming fire-breathing, car-eating dinosaur robot known as Megasaurus are set to roll into the Findlay Toyota Center Friday and Saturday, Jan. 11-12, for the Toughest Monster Truck Tour.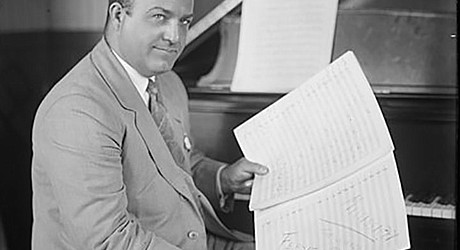 The Phoenix Symphony is returning to Prescott for two January concerts, the first of which is Sunday, Jan. 13, and features a patriotic program lead by guest conductor Matthew Kasper.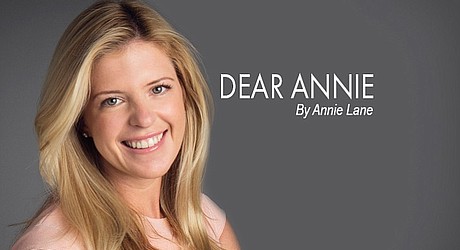 Dear Annie: I want people to know that depression can happen to someone even if her life appears wonderful.
I was in Atlanta last week attending the AmericasMart trade show.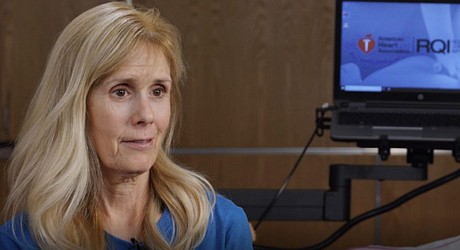 "The Beat Goes On" was recorded decades ago by Sonny and Cher, but today it's the motivational theme behind a new way of performing Cardiopulmonary Resuscitation (CPR) that was adopted recently by Yavapai Regional Medical Center (YRMC).
Birth announcements: Week of Jan. 13, 2019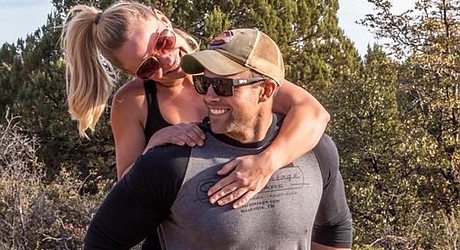 Jessica Lauren Hugus of Prescott, daughter of Thomas B. Hugus and Lisa Jo Sturdy of Prescott, is engaged to Matthew Harrison DeMenna of Prescott, son of Lisa Marie Bunnell and Michael Charles DeMenna.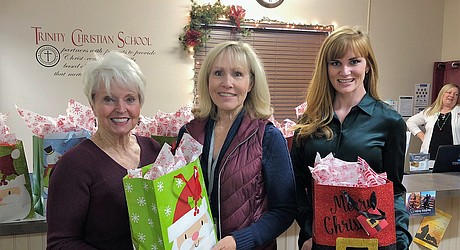 Under the leadership of former teacher and current Regent Dr. Anne Marie Ward, the General George Crook Chapter, NSDAR selected Trinity Christian School as the school for their Community Classroom Project and filled all of the needs for every classroom teacher who asked for supplies.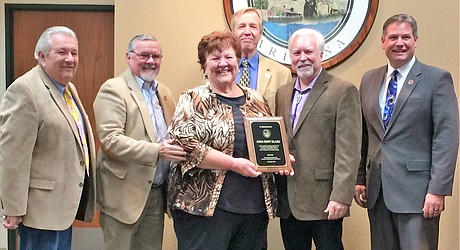 The Yavapai County Board of Supervisors honored Anna Mary Glaab, former Bagdad/Yarnell Justice of the Peace, at the Jan. 2 Board of Supervisors meeting for her 35 years of service to the county.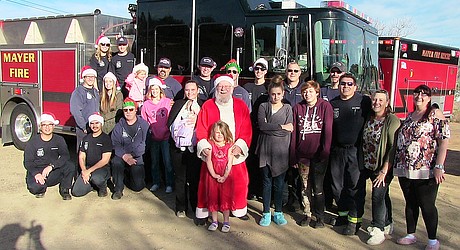 Firefighters and staff at the Mayer Fire Department (MFD) adopted three families for the holidays.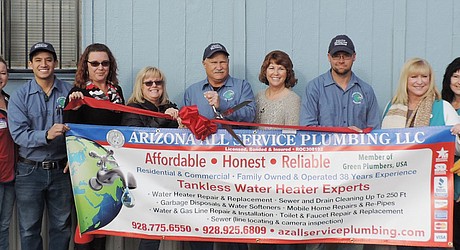 Arizona All Service Plumbing, LLC recently celebrated the opening of its new office with a Prescott Valley Chamber of Commerce ribbon cutting ceremony.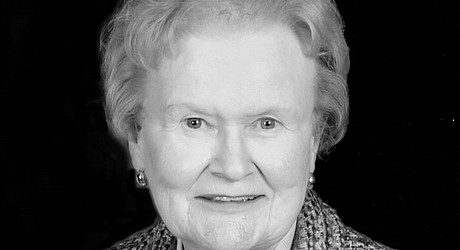 Eloise Joan Pirolo, 87, died Jan. 14, 2019, from Alzheimer's disease, at home in Maple Grove, Minnesota.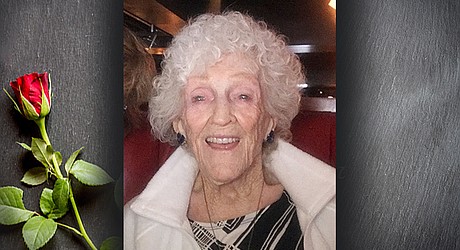 Edith (Edie) Hope Miller was born May 30, 1924, in Sacramento, California, to Anna and Daniel Nuckolls. She was one of six children.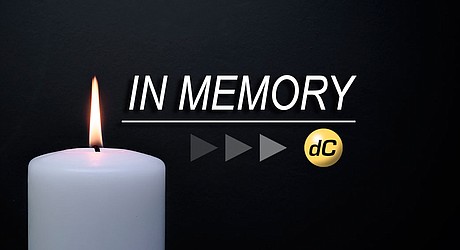 Austin Lengwenus, age 21, of Prescott Valley, Arizona, passed away on Jan. 11, 2019, in Prescott Valley, Arizona.