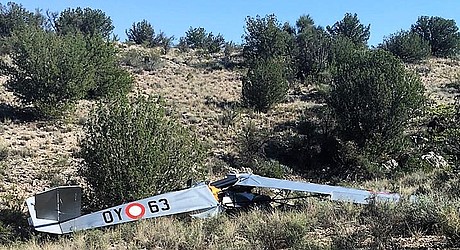 Two Yavapai County men were killed Saturday evening, Aug. 18, when the experimental plane they were riding in crashed in rugged terrain southeast of Montezuma Castle in Camp Verde, the Yavapai County Sheriff's Office said.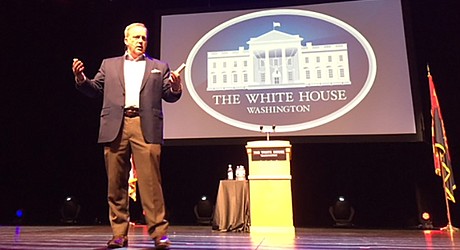 Former White House spokesman Sean Spicer briefed a crowd of more than 350 at the Yavapai College Performing Arts Center Saturday evening, offering a mix of partisan political views and often humorous personal anecdotes from his tumultuous seven-month tenure as President Donald Trump's first press secretary.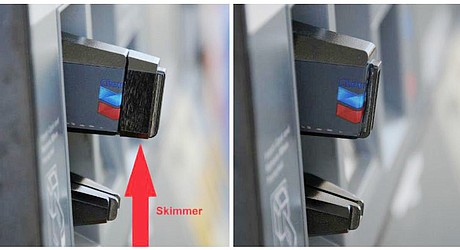 The number of credit card skimmers found attached to gas station pumps in Arizona so far this year is already well above the number seen in all of 2017 and is nearing the number from 2016.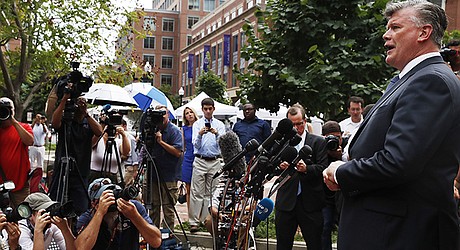 As jurors weigh Paul Manafort's fate in a sprawling financial fraud case, the former Trump campaign chairman still has another trial looming in the nation's capital — and prosecutors there have a whole new set of charges and a huge volume of evidence.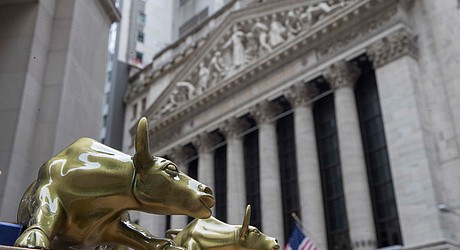 Stocks rose late in the day Friday as investors welcomed signs of progress in resolving the trade dispute between the U.S. and China.
So-called tort reform has been an easy sell in states controlled by Republicans, and backers of a lawsuit-limiting proposal on the ballot in Arkansas this fall expected little trouble winning passage until they ran into a surprising obstacle from a reliable conservative ally.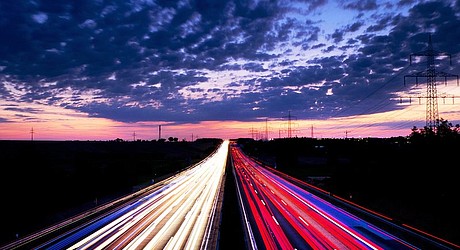 The German government says it has made no preparations for the possibility that aliens might land in the European country.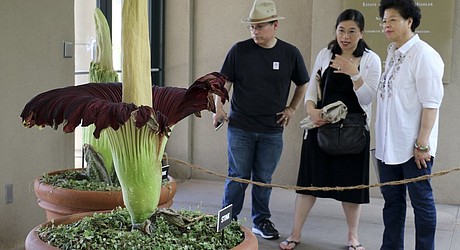 Visitors were flocking to the Huntington Library in Southern California on Friday to get a whiff of a so-called corpse flower, known for the rotten stench it releases when it blooms.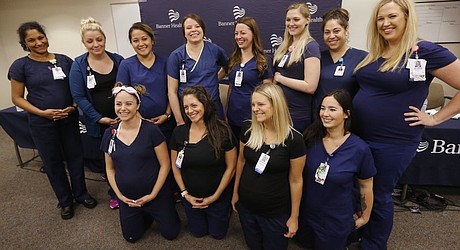 A baby boom is brewing at a suburban Arizona hospital where 16 intensive care nurses recently discovered they are all pregnant.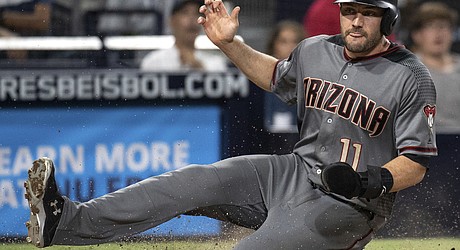 SAN DIEGO — Christian Villanueva had a hard time walking, yet still managed to get a walk-off hit.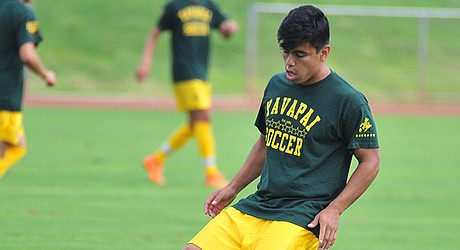 On the 30th anniversary of the Yavapai College men's soccer program this fall, the Roughriders will certainly attempt to replicate what they've achieved so many times in the past – win championships.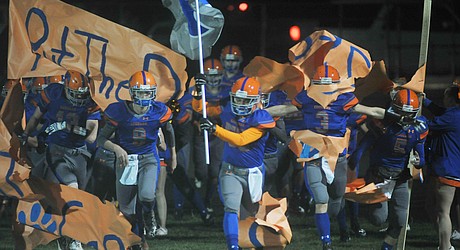 While the Chino Valley football team has gotten better and better in recent years — going 4-6 last year — this is the do or die season, said Cougars' head coach Wade Krug.
Yes, the AZMerit scores are in. And, yes, local schools showed a little improvement, year over year.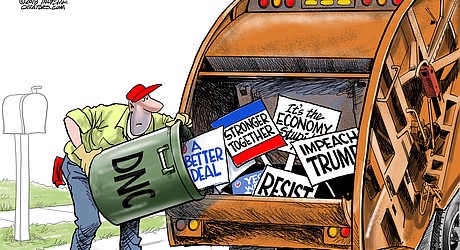 Editorial cartoon (2): August 19, 2018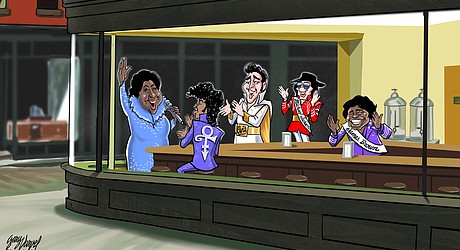 Editorial cartoon (1): August 19, 2018
Reader Poll:
With many local schools at or below the state average, what do you think of the AZMerit testing results?
It's horrible - students should be doing better.

42%

Poor scores were expected, replacing AIMS with AZMerit, since they raised the bar.

13%

One test cannot define what students are learning.

45%
190 total votes
See past polls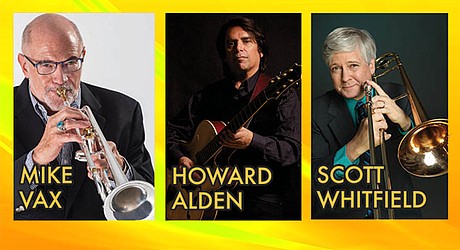 The Prescott Jazz Summit is gearing up for its big show of the season next weekend, featuring Mike Vax and The Great American Jazz Band performing a tribute to the music and heritage of New Orleans.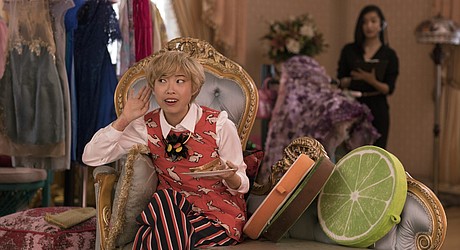 There are two glittering parades running in tandem through Jon M. Chu's "Crazy Rich Asians," a glitzy and delightful adaptation of Kevin Kwan's 2013 bestseller.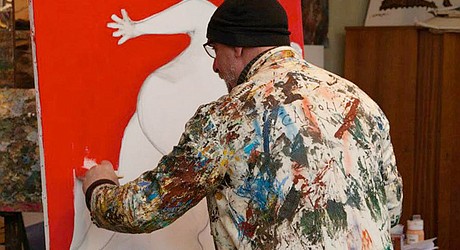 The French have returned. Or at least the Voila Tour is returning for a second year, presenting Prescott with another cultural exchange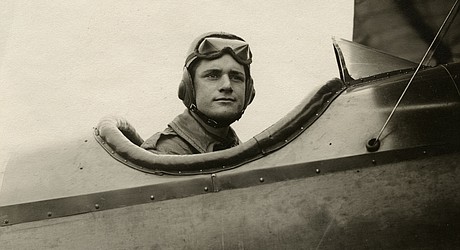 Ernest Love's 147th Aero Squadron, one of four 1st Pursuit Group squadrons, supported the French VI Armée counter-offensive that began between Soissons and Château Thierry, France on July 18, 1918.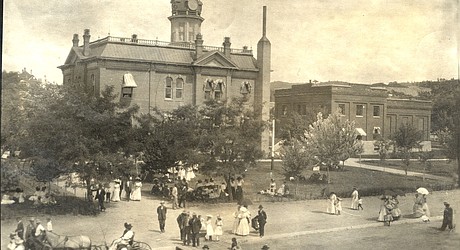 As Yavapai County grew at the turn of last century, the old courthouse had become too small. At a cost of $6,000 an addition was constructed, but the old building never had the structural integrity to support it.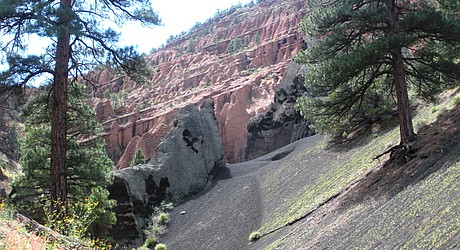 We are going today back up north to Red Mountain, an interesting volcano just off U.S. 180.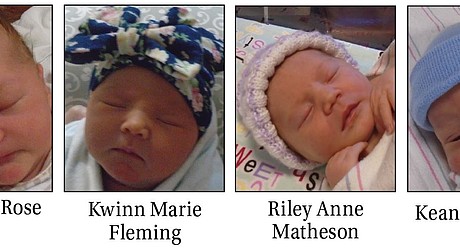 Birth Announcements: Week of August 19, 2018
Anya Stryker of Prescott, daughter of Mary Ann and John Stryker of Prescott, married Joshua Herron of Prescott, son of Delaney Herron-Swanson and Erik Swanson of Prescott Valley, at 5:30 p.m. Sunday, May 20, 2018, at L'auberge De Sedona in Sedona.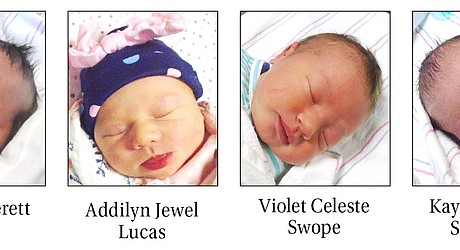 Birth Announcements: Week of August 16, 2018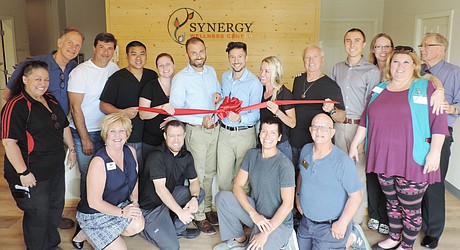 The Prescott Valley Chamber of Commerce welcomed Synergy Wellness Center to the town with a ribbon-cutting ceremony.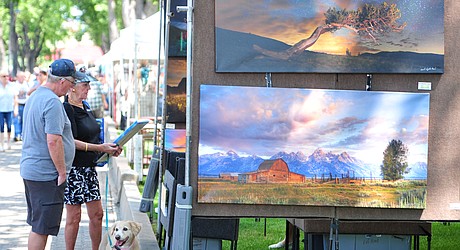 The Mountain Artists Guild's 68th annual August Arts & Crafts Festival, with 141 vendors, continues on the courthouse plaza Sunday, Aug. 12.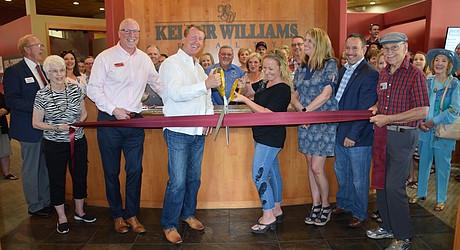 The Prescott Chamber of Commerce welcomed the new management of the Keller Williams Realty, Northern Arizona, with a ribbon cutting on July 13.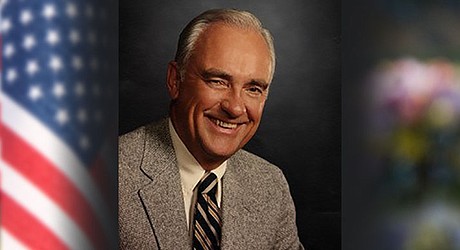 It is with great sadness that the family of Gordon Ray Lichtwardt announces his death on Aug. 8, 2018 in Prescott, Arizona, at the age of 93 years.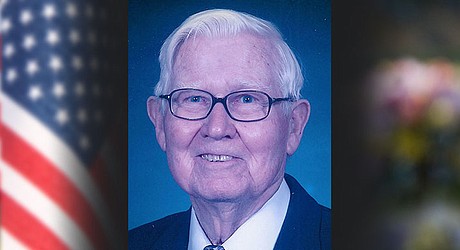 James Dwight "Pete" Newnum, 96, passed away peacefully at home in Prescott Valley, Arizona, on Tuesday, Aug. 7, 2018.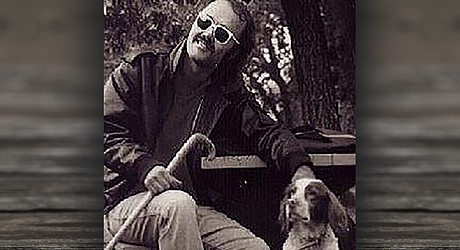 The Day Joe Died By Joseph T. Warwick Think of me and my skin as I touch like humid dreams, this is where long days live wrapped in changing seasons that show the lasting will of God.