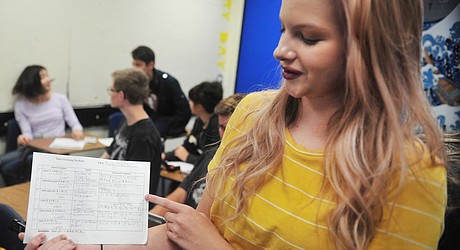 With a blend of poise and humor, Prescott High School sophomore Teagan McPherson this week shared with a lively class of some 20 students a video presentation about what she did over the summer break —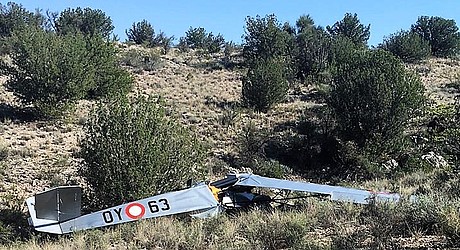 Two Yavapai County men were killed Saturday evening, Aug. 18, when the experimental plane they were flying in crashed in rugged terrain southeast of Montezuma Castle in Camp Verde, the Yavapai County Sheriff's Office said.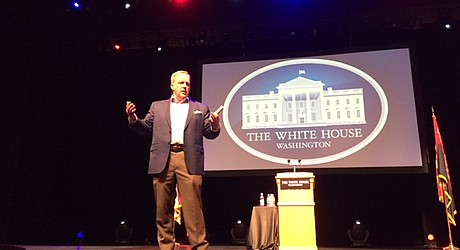 Former White House spokesman Sean Spicer briefed a crowd of more than 350 at the Yavapai College Performing Arts Center Saturday evening, offering a mix of partisan political views and often humorous personal anecdotes from his tumultuous seven-month tenure as President Donald Trump's first press secretary.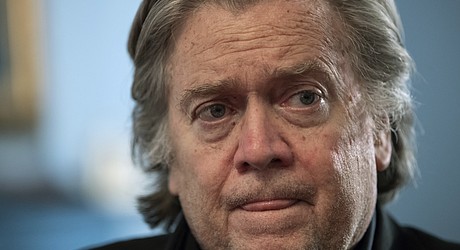 Steve Bannon has a dire warning for Republicans.
As temperatures rise in the U.S. West, so do the flames.
President Donald Trump insisted Sunday that his White House counsel isn't a "RAT" like the Watergate-era White House attorney who turned on Richard Nixon, and he blasted the ongoing Russia investigation as "McCarthyism."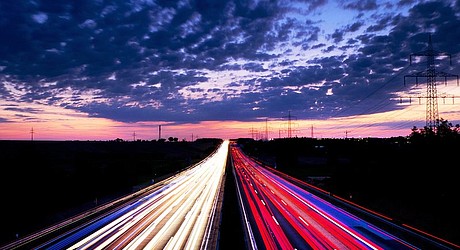 The German government says it has made no preparations for the possibility that aliens might land in the European country.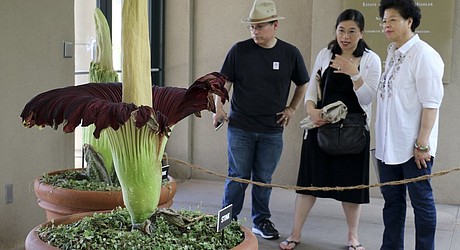 Visitors were flocking to the Huntington Library in Southern California on Friday to get a whiff of a so-called corpse flower, known for the rotten stench it releases when it blooms.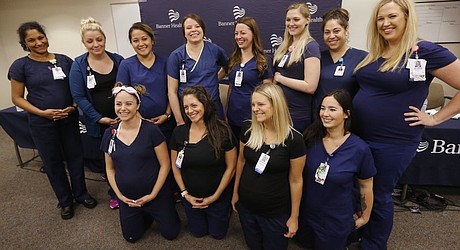 A baby boom is brewing at a suburban Arizona hospital where 16 intensive care nurses recently discovered they are all pregnant.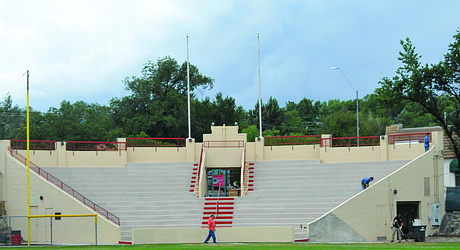 PRESCOTT — Twenty years ago, the historic concrete stands on the southwest side of Ken Lindley Field were covered with Trex composite decking, which made way for patio seating where softball and soccer fans could sit at picnic tables and buy goodies from a small concession stand.
SAN DIEGO (AP) — A.J. Pollock is regaining his form right when his team needs him most.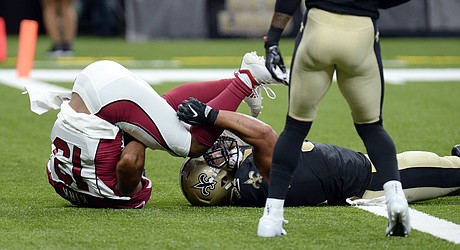 TEMPE, Ariz. — First-year Arizona Cardinals coach Steve Wilks has wanted players to separate themselves in the crowded competition at wide receiver.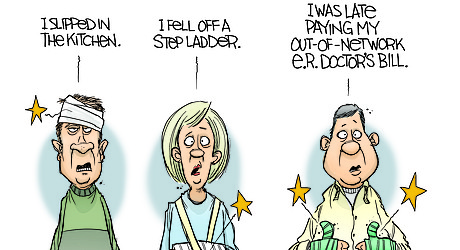 Editorial cartoon (2): August 20, 2018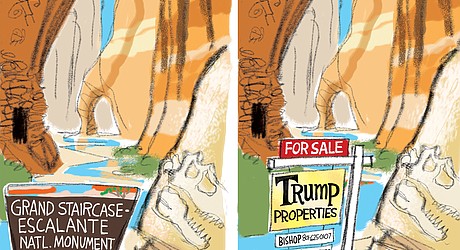 Editorial cartoon (1): August 20, 2018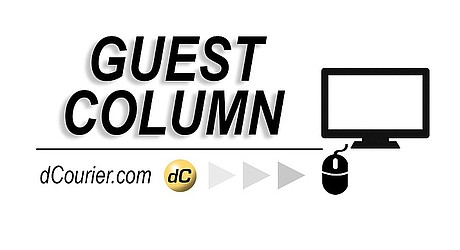 I used to root for crazy. In fact, as a lifelong Democrat, I was thrilled when President Trump announced he was running for president.
Reader Poll:
With many local schools at or below the state average, what do you think of the AZMerit testing results?
It's horrible - students should be doing better.

43%

Poor scores were expected, replacing AIMS with AZMerit, since they raised the bar.

13%

One test cannot define what students are learning.

44%
201 total votes
See past polls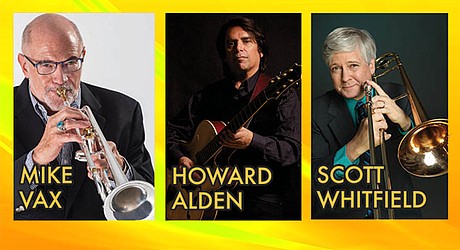 The Prescott Jazz Summit is gearing up for its big show of the season next weekend, featuring Mike Vax and The Great American Jazz Band performing a tribute to the music and heritage of New Orleans.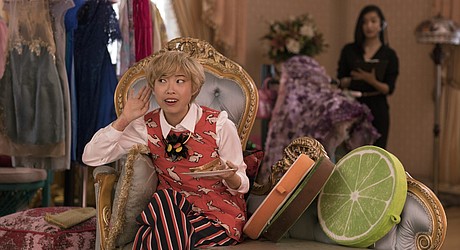 There are two glittering parades running in tandem through Jon M. Chu's "Crazy Rich Asians," a glitzy and delightful adaptation of Kevin Kwan's 2013 bestseller.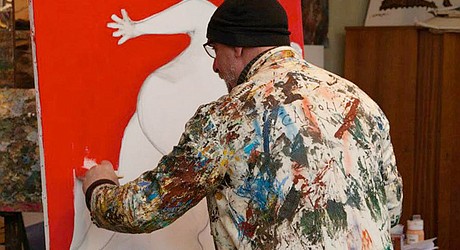 The French have returned. Or at least the Voila Tour is returning for a second year, presenting Prescott with another cultural exchange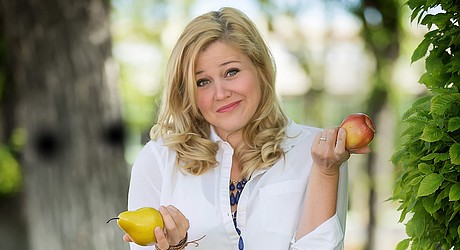 We would like to welcome Rebecca Kraxberger to the district. It is more of a "welcome back" for Rebecca, who once worked as the Humboldt Unified School District (HUSD) Nutritionist.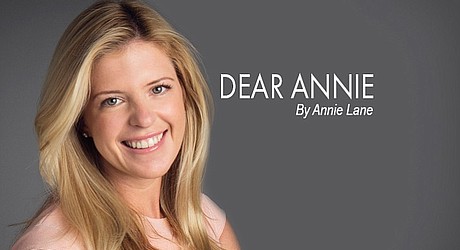 Dear Annie: It's important to have etiquette on the phone, no matter to whom you are speaking.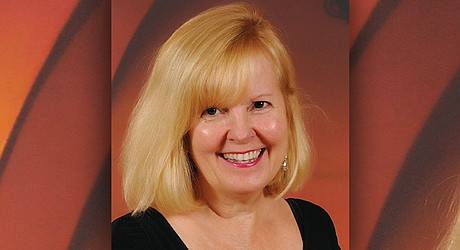 Seventeen days. That is how long an orca whale carried the corpse of her dead calf.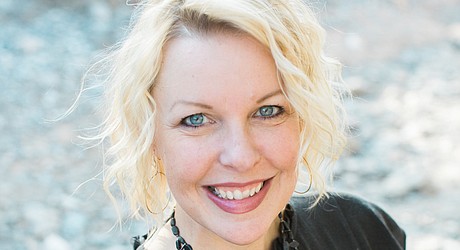 Kammie Kobyleski, the new Director of Alumni Relations at Yavapai College, steps into a position that's new for her and new for the college.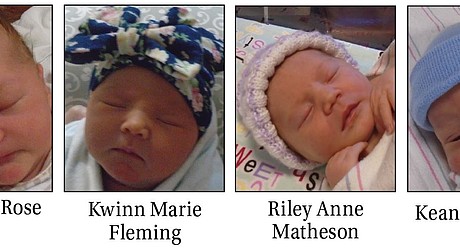 Birth Announcements: Week of August 19, 2018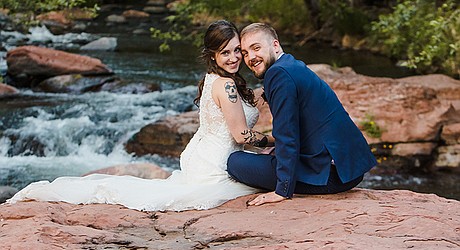 Anya Stryker of Prescott, daughter of Mary Ann and John Stryker of Prescott, married Joshua Herron of Prescott, son of Delaney Herron-Swanson and Erik Swanson of Prescott Valley, at 5:30 p.m. Sunday, May 20, 2018, at L'auberge De Sedona in Sedona.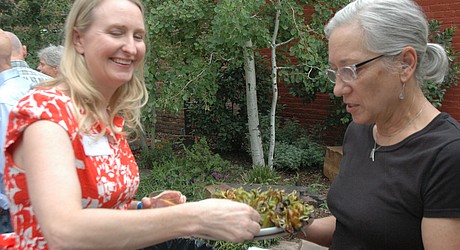 Erica Ryberg takes an hors d'oeuvre from Kathleen Williams at the Prescott Farmers Market's second annual Farm to Table Dinner at the Holday Courtyard in Prescott Sunday, Aug. 19.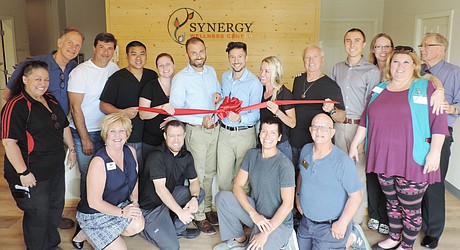 The Prescott Valley Chamber of Commerce welcomed Synergy Wellness Center to the town with a ribbon-cutting ceremony.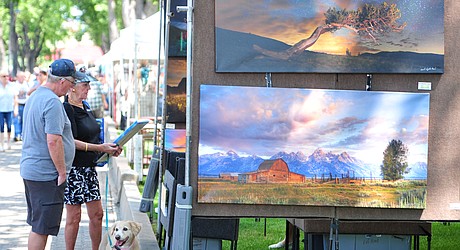 The Mountain Artists Guild's 68th annual August Arts & Crafts Festival, with 141 vendors, continues on the courthouse plaza Sunday, Aug. 12.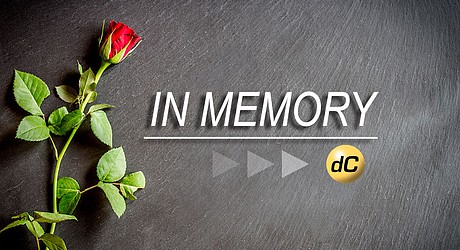 Bill Fox, 84, born June 16, 1934 , in Dyer, Arkansas, died Aug. 16, 2018, in Prescott, Arizona.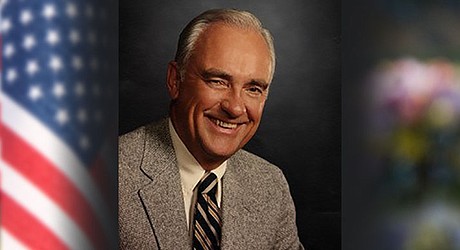 It is with great sadness that the family of Gordon Ray Lichtwardt announces his death on Aug. 8, 2018 in Prescott, Arizona, at the age of 93 years.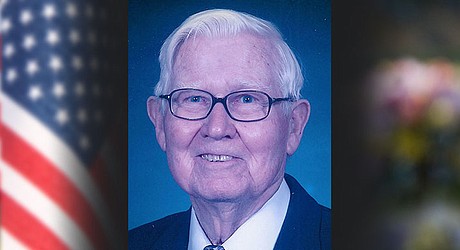 James Dwight "Pete" Newnum, 96, passed away peacefully at home in Prescott Valley, Arizona, on Tuesday, Aug. 7, 2018.