If money is speech, the state's largest electric utility is not going to have the only voice this year in trying to affect who gets elected to the Arizona Corporation Commission.
SELLS, Ariz. — A Native American tribe in southern Arizona has finally lifted an evacuation notice two weeks after heavy rainfall threatened a 22-foot-high earthen dam and forced some people to leave their homes.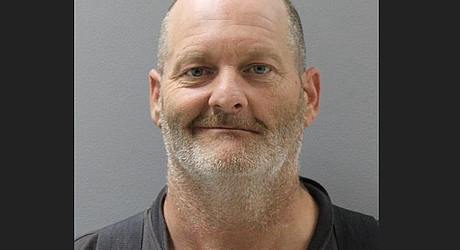 A man charged with stealing a Jeep in July and fleeing from police in it while under the influence of alcohol is being sought by the Yavapai County Sheriff's Office.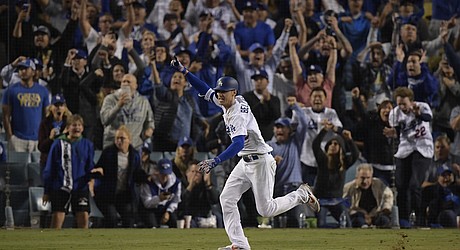 By the time Manny Machado rounded third base, the Los Angeles Dodgers had already started streaming out of the dugout.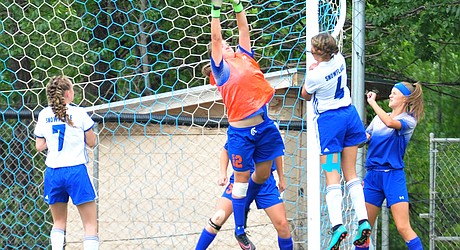 CHINO VALLEY — Julz Elsea and Ashley McGuffey each scored a goal in the second half to power the Chino Valley girls' soccer team to their 12th straight win with a 2-0 win over rival Blue Ridge during a rain-soaked Tuesday afternoon.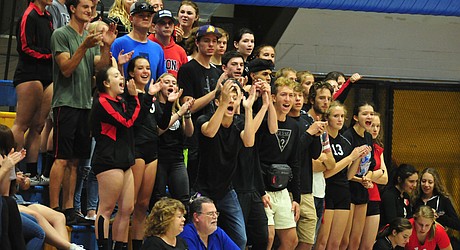 FLAGSTAFF — Bradshaw Mountain's volleyball squad succumbed to 4A Grand Canyon region unbeaten Flagstaff on Tuesday, Oct. 16, dropping to third place in the seven-team standings with three league matches left in the 2018 regular season.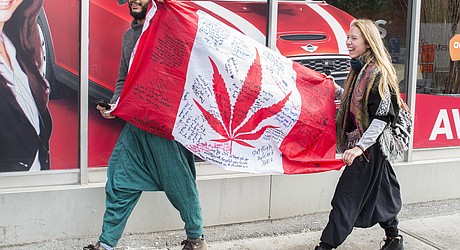 MONTREAL — Jubilant customers stood in long lines for hours then lit up and celebrated on sidewalks Wednesday as Canada became the world's largest legal marijuana marketplace.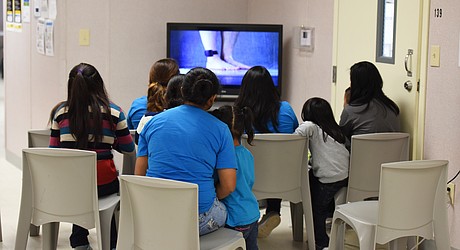 HOUSTON — The U.S. government has quietly reached a new agreement to keep open a 2,400-bed detention facility used to detain immigrant mothers and children, in a lucrative arrangement for a private prison company and the tiny South Texas town where it's located.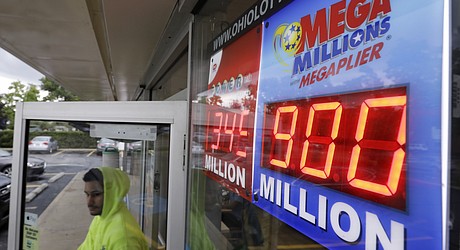 DES MOINES, Iowa — Despite the terrible odds — one in 302.5 million for those keeping score at home — someone will eventually match all six numbers and win the Mega Millions jackpot, now at $900 million. It could happen as soon as Friday night, when the next drawing is held, leaving most of us disappointed but some lucky winner beset by a host of questions.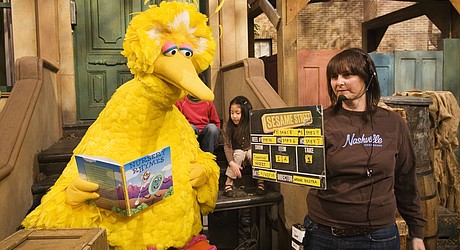 WOODSTOCK, Conn. — The puppeteer who has played Big Bird on "Sesame Street" is retiring after nearly 50 years on the show.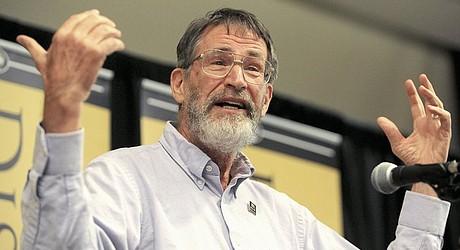 The University of Missouri is honoring its Nobel Prize-winning scientist with an unusual accolade: a dedicated bicycle rack slot.
A passenger traveling from Ecuador was relieved of leftovers when an intrepid beagle found a roasted pig's head in baggage at the world's busiest airport.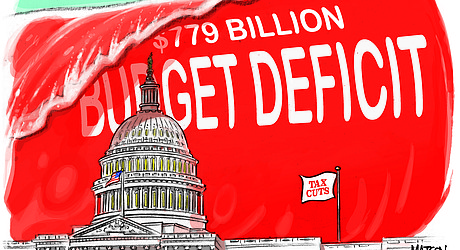 Editorial cartoon (2): Oct. 18, 2018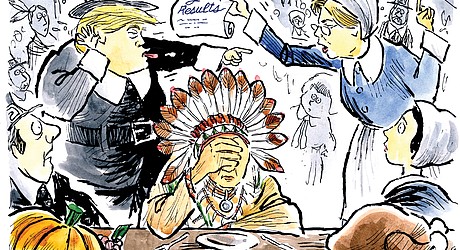 Editorial cartoon (1): Oct. 18, 2018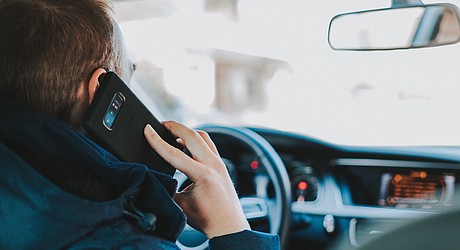 It is with a heavy heart that I have listened to and read readers' comments about the ordinance concerning distracted driving.
Reader Poll:
Do you plan to get a flu shot this year?
Yes, it is important to give my body every fighting chance.

62%

No, it is not effective enough - I'll take my chances.

19%

I don't do shots.

14%

I don't get sick, but advise people in high-risk categories to get one.

5%
476 total votes
See past polls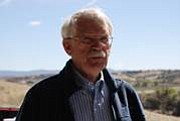 When T.C. Schnebly named a post office after his wife in 1901, he was putting a very reserved woman in a very public place –Sedona, Arizona. She's been there ever since.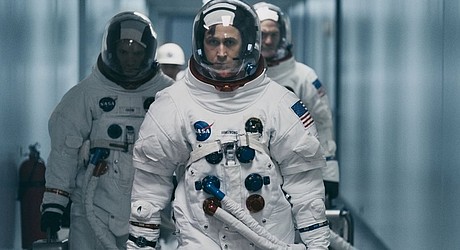 Neil Armstrong was the first man to step foot on the moon. This is supposed to be his story, what he went through, his family life and, ultimately, his moon landing.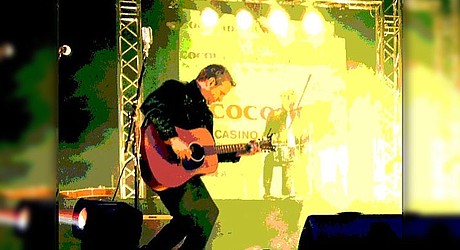 Sky Daddy is putting on his sixth Eric Clapton tribute show next week and said he wants to recreate last year's performance.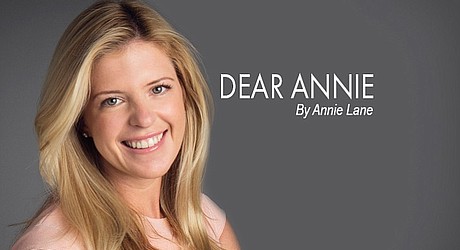 Dear Annie: I wrote to you several months ago. I'm "Trapped by Parents." I have a disability that has caused me to have great difficulty in both obtaining and retaining jobs.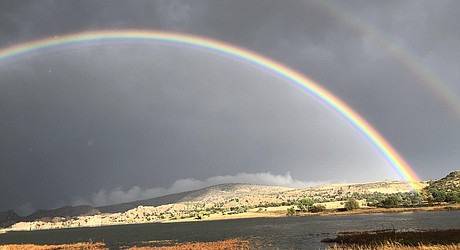 In all the years I have lived in Prescott I don't remember an October as cool and as wet as this year.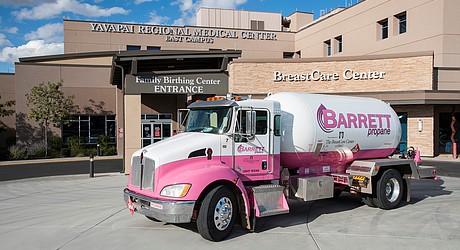 Prescott, Arizona-October 15, 2018 - In honor of Breast Cancer Awareness Month, Barrett Propane recently presented a check for $4,695.26 to The BreastCare Center at Yavapai Regional Medical Center.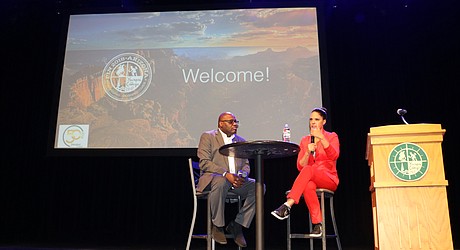 In separate talks Tuesday, Sept. 25, during a Postsecondary International Network conference about "changing perspectives," a journalist and a psychiatrist encouraged the gathering of college leaders from as far away as New Zealand to tackle difficult issues to better serve their students.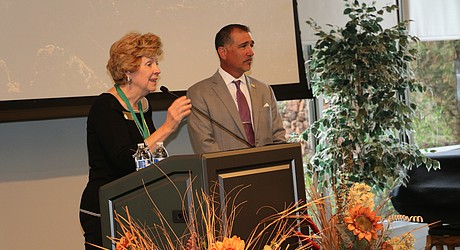 Helios Education Foundation CEO Paul Luna, speaking Monday, Sept. 24, at a conference for international postsecondary executives hosted by Yavapai College, said his "community-impact" organization doesn't have all the answers for ensuring all students are successful in school, but a number of investments are eliciting positive returns.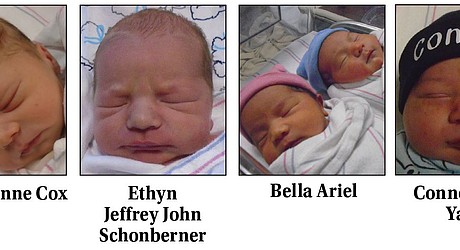 Birth announcements: Week of Oct. 13, 2018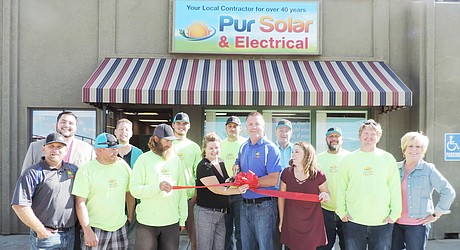 The Prescott Valley Chamber of Commerce celebrated the grand opening of Pur Solar & Electrical in Prescott Valley with a ribbon cutting ceremony Friday, Oct. 5.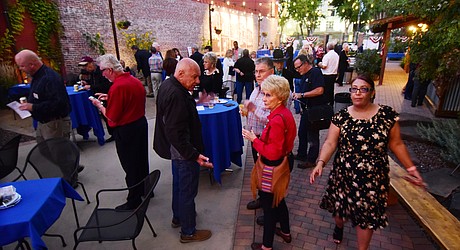 This year marks the 100th anniversary of Love's death. His last dogfight will be reenacted as part of the Wings Out West Air Show on Saturday, Oct. 6, from 9 a.m. to 3 p.m.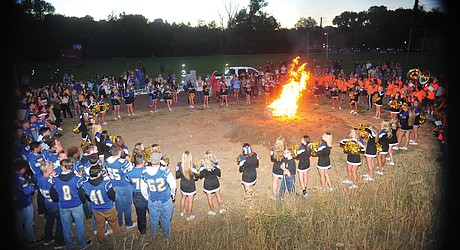 Prescott High School students gather around the bonfire at Prescott Mile High Middle School following the annual Homecoming Parade on Thursday, Sept. 27.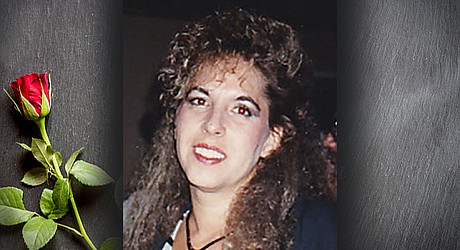 Debra A. "Bunnie" Hunter, 59, passed away peacefully at home with her husband, Bill, and her sisters, Jennifer and Becky, at her side on Oct. 13, 2018.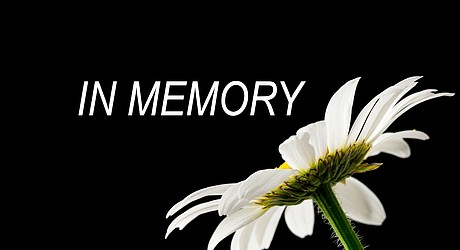 Thomas F. Bennett, 79, born Nov. 25, 1938, in Los Angeles, California, died Oct. 12, 2018, in Chino Valley, Arizona.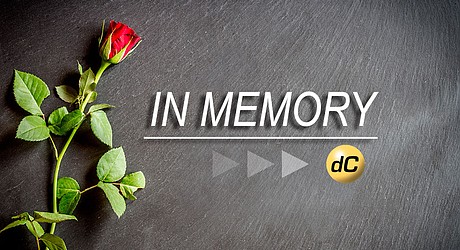 Margaret "Smokey" Renehan was born in San Francisco, California, and died in Prescott, Arizona, on Sept. 30, 2018.