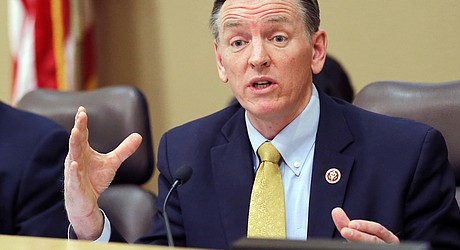 PHOENIX — Six siblings of U.S. Rep. Paul Gosar have urged voters to cast their ballots against the Arizona Republican in November in an unusual political ad sponsored by the rival candidate.
In early July, it was reported that Krispy Kreme had gone through an initial project review process with the Town of Prescott Valley regarding a stand-alone building in the Crossroads shopping center.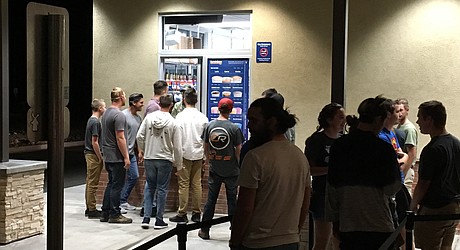 If you happened to drive by the intersection of Willow Creek and Willow Lake roads in Prescott on Monday, Sept. 17, you likely saw a massive line of vehicles winding down both roads throughout most of the day.
CORVALLIS, Ore. — After an explosive game, Arizona running back J.J. Taylor was asked what was working well for him.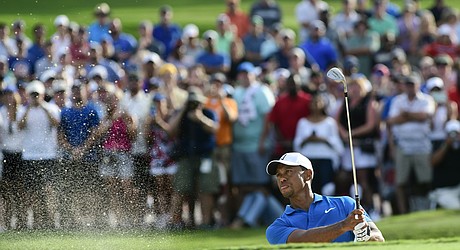 ATLANTA — Tiger Woods made it look and sound as if he had never been gone.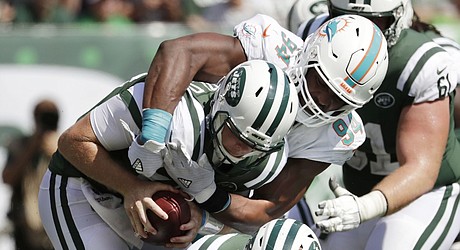 There have been some classic games between the Oakland Raiders and Miami Dolphins.
WASHINGTON — Negotiators reached a tentative agreement Saturday for the Senate Judiciary Committee to hear testimony Thursday from Christine Blasey Ford, the woman accusing Supreme Court nominee Brett Kavanaugh of sexual assault from decades ago, according to two people briefed on the matter.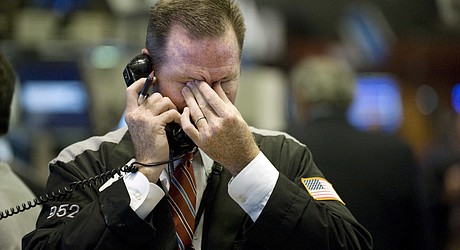 A decade ago, as Lehman Brothers went bust and the fragile financial system was teetering, fund investors wondered how bad it could get.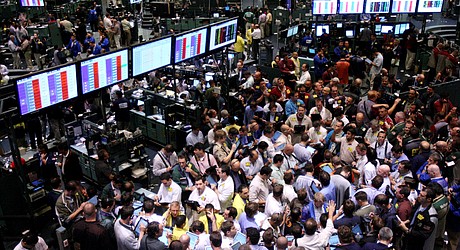 On the brink of crumbling a decade ago, America's financial system was saved by an extraordinary rescue that revived Wall Street and the economy yet did little for individuals who felt duped and left to suffer from the reckless bets of giant banking institutions.
PROVIDENCE, R.I. — Researchers are exploring whether a shipwreck off the coast of Rhode Island could be the vessel that 18th-century explorer Capt. James Cook used to sail around the world.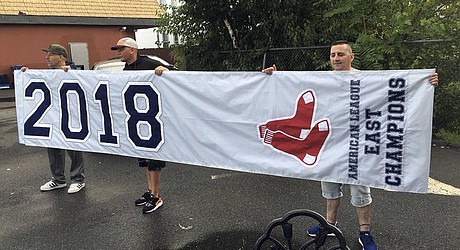 The Boston Red Sox have not clinched this year's American League East division championship, but a banner marking the accomplishment has already been accidentally unveiled.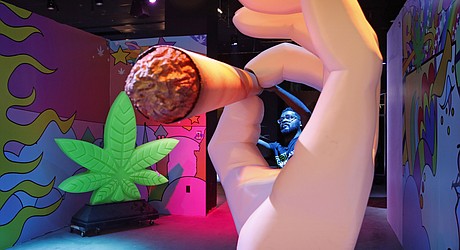 A glass bong taller than a giraffe. Huggable faux marijuana buds. A pool full of foam weed nuggets. Las Vegas' newest attraction — and Instagram backdrop — is a museum celebrating all things cannabis.
What makes a great team athlete? Physical strength, speed and ball-handling skills for sure.
Got something on your mind? Tell us about it in 40 words or less.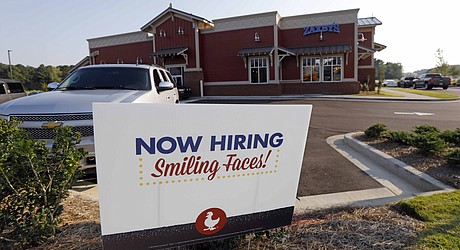 It's surprising that a White House incapable of organizing a two-car funeral — if you believe the mainstream liberal media — is presiding over the most robust economy the U.S. has had in years.
Reader Poll:
What do you think about NFL players kneeling for the national anthem, and the Arizona DPS director bashing Nike's ad campaign? (Choose two answers)
NFL players are employees, and should be fined or fired if they kneel during the national anthem.

26%

The players, Nike and Colin Kaepernick should be praised.

17%

It is offensive to veterans and law enforcement, who pay the "ultimate sacrifice."

21%

I don't care, I just want to watch football.

3%

It has gotten out of hand - all sides are wrong.

3%

The NFL policy of letting those players stay in the locker room is fine; the national anthem and football are the wrong stage for this.

8%

I am done with this and the NFL.

23%
1545 total votes
See past polls
The crew and team from Sandy's Sol Balloon Team from Cornville works to set up their hot air balloon Saturday, Sept. 22, 2018, as part of the Prescott Valley Rotary Club's Balloon Fest at the Prescott Valley Entertainment District.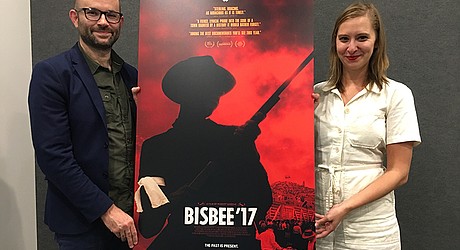 PHOENIX – America had just entered the "war to end all wars" in Europe. Demand for metal ore was rising. Unionists and radical socialists of the International Workers of the World were demanding better wages and conditions from corporations across the country. A strike against copper giant Phelps Dodge in Jerome had just been crushed.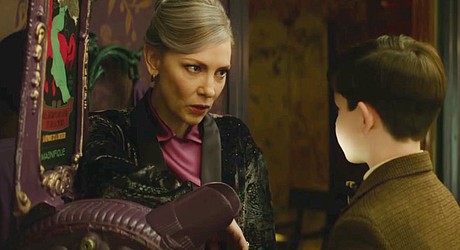 Movies playing at Harkins Theatres, 7202 Pav Way, Prescott Valley (Highway 69 between Glassford Hill and Lake Valley roads). 928-775-7444; www.harkins.com.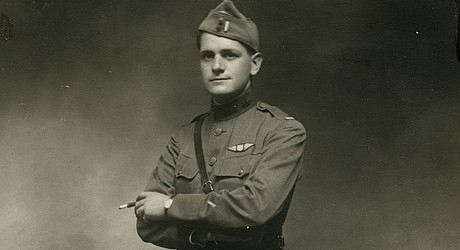 On Sept. 3, 1918, 1st Lt. Ernest Love and 14 other pilots ferried their personal Spads from Saints to Rembercourt aerodrome, southwest of Verdun, to support the forthcoming St. Mihiel offensive.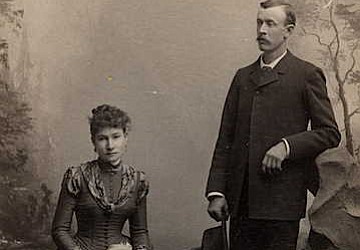 One of Prescott's early lady pioneers was Alvina Rodriquez Bennett.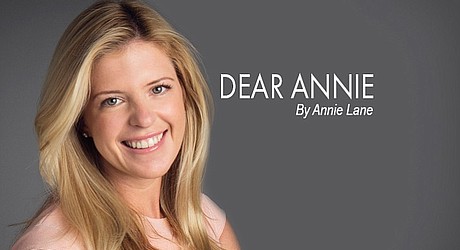 Dear Annie: This is a burning question I've had for a while. As a student, I always have homework, but should I procrastinate or spread out the work over a longer period? Both end up with similar results for me.
Birth Announcements: Week of Sept. 23, 2018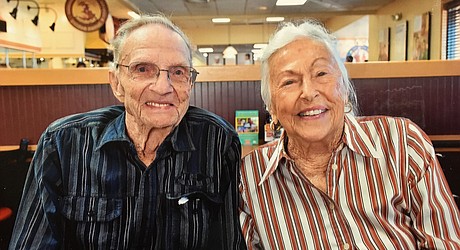 Everett and Charlene Jenks were married June 16, 1945, in the Wharton (Texas) Baptist Church.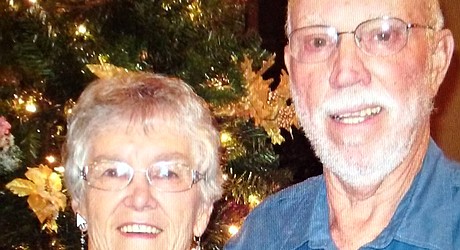 Bud and Carole Hanen were married on Sept. 6, 1958, in St. Brigid's Catholic Church in San Diego.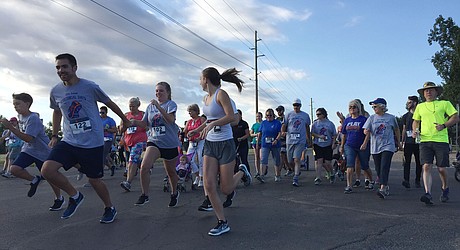 Chino Valley's 32nd annual Territorial Days hit its stride early Saturday morning near Memory Park as more than 100 runners took part in 10K and 2-mile fun runs.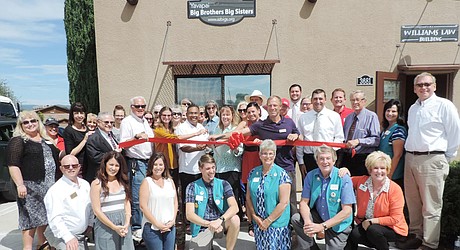 The Prescott Valley Chamber of Commerce welcomed Yavapai Big Brothers Big Sisters to town and its new location recently with a ribbon-cutting ceremony.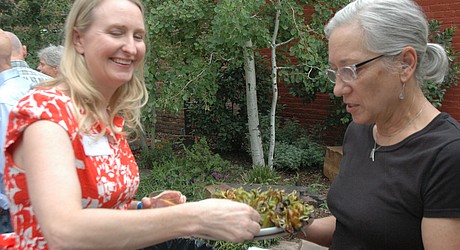 Erica Ryberg takes an hors d'oeuvre from Kathleen Williams at the Prescott Farmers Market's second annual Farm to Table Dinner at the Holday Courtyard in Prescott Sunday, Aug. 19.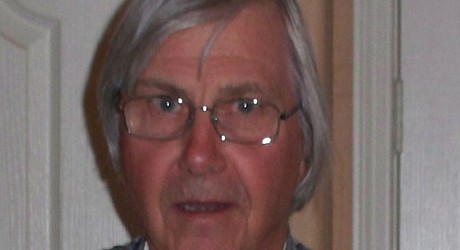 Tyrone "Ty" Kenneth Johnston was born on Feb. 2, 1939, in Madison, Wisconsin, to Kenneth and Caroline Johnston.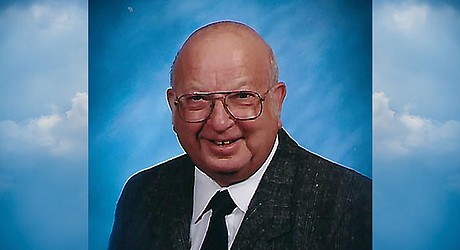 Duane Reed Foster passed away Sept. 9, 2018, at the age of 87.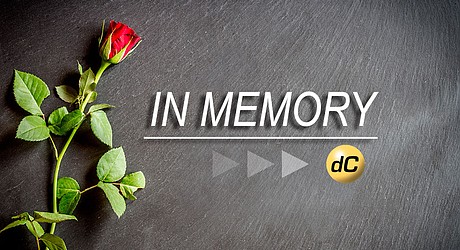 Joyce I. Hondorp, born May 13, 1926, in Grand Rapids, Michigan, died Sept. 7, 2018, in Prescott Valley, Arizona.