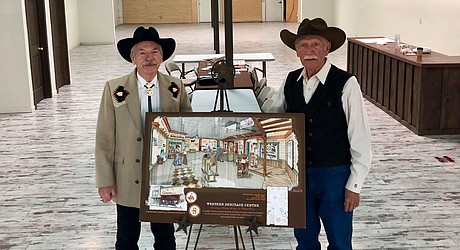 Western heritage is all around Prescott's Whiskey Road, but the tourists who flock to the historic street might not always be tuned into the rich past.
To help the public better understand the opioid issues plaguing the quad-cities area, the Prescott Valley Police Department hosted a community forum Monday, Nov. 19, at the Prescott Valley Library.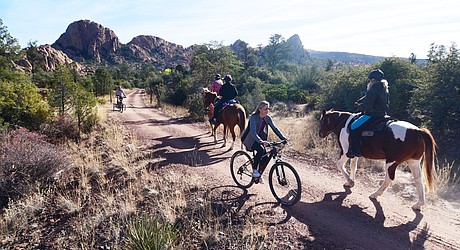 Hikers, bikers and horseback riders were all out on the Peavine/Iron King Trail in Prescott on Saturday, Nov. 17, 2018, learning about the Save the Dells organization and the proposed annexation and master plan of the Arizona Eco Development for the Granite Dells area.
PRESCOTT — The Badgers girls basketball team is coming into 2018-2019 looking to build off a disappointing previous season.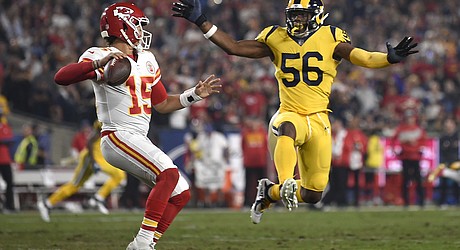 LOS ANGELES — Jared Goff threw a 40-yard touchdown pass to Gerald Everett for the go-ahead score with 1:49 to play, and the Los Angeles Rams outlasted the Kansas City Chiefs for a 54-51 victory on Monday night in a high-octane NFL offensive showdown that somehow surpassed the hype.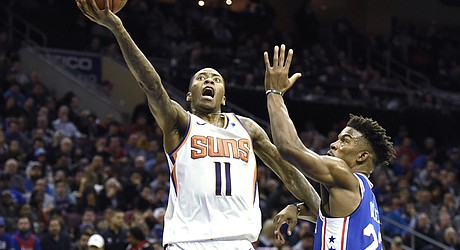 PHILADELPHIA — Joel Embiid scored 19 of his 33 points after halftime and added 17 rebounds to help the Philadelphia 76ers beat the Phoenix Suns 119-114 on Monday night.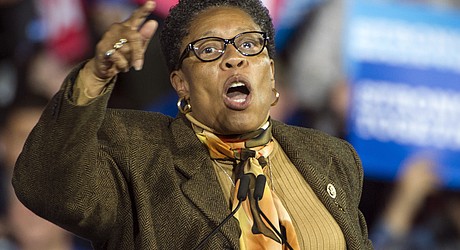 WASHINGTON — Democratic Rep. Marcia Fudge, the top potential rival to Nancy Pelosi for House speaker, dropped out of the running Tuesday, delivering a blow to efforts to topple the California Democrat.
TIJUANA, Mexico — Migrants camped in Tijuana after traveling in a caravan to reach the U.S were weighing their options Tuesday after a California court blocked President Donald Trump's asylum ban for illegal border crossers.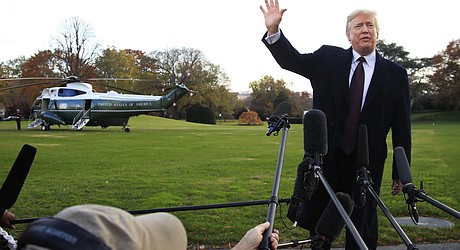 WASHINGTON — President Donald Trump has provided the special counsel with written answers to questions about his knowledge of Russian interference in the 2016 election, his lawyers said Tuesday, avoiding at least for now a potentially risky sit-down with prosecutors. It's the first time he has directly cooperated with the long investigation.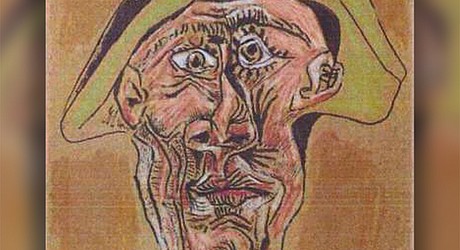 A Romanian novelist who thought she had found a painting by Pablo Picasso stolen from a museum in the Netherlands six years ago seems to have been the victim of a prank.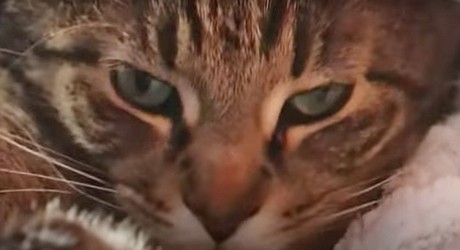 When kitties groom, their tongues are pretty scratchy. Now science offers a peek at why: Cat tongues are carpeted in tiny hooks that spring up during grooming and those hooks contain hollow scoops.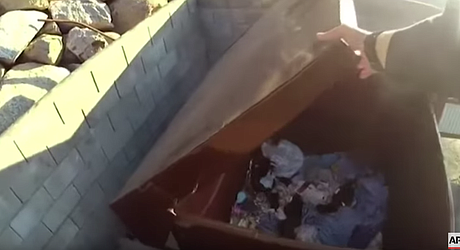 A Truckee, California, police officer rescued a bear cub that became separated from its mother while dumpter diving. The officer lifted the lid of the dumpster, allowing the bear to scamper away.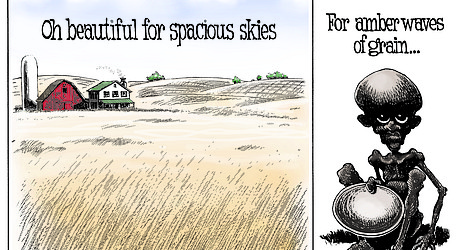 Editorial cartoon (2): Nov. 21, 2018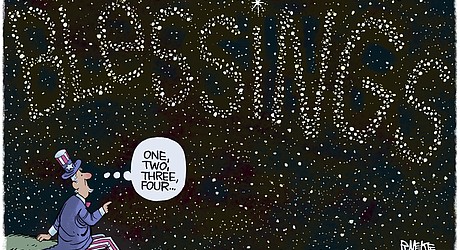 Editorial cartoon (1): Nov. 21, 2018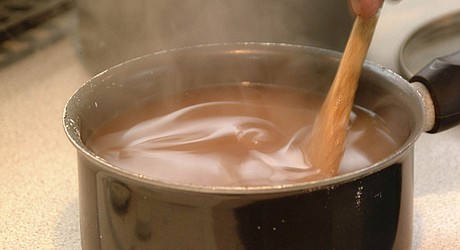 Thanksgiving has more than one meaning for Americans.
Reader Poll:
When do you decorate your house for Christmas?
Before Thanksgiving

6%

Thanksgiving weekend

13%

The day after Thanksgiving

12%

Sometime in late November

9%

Early December

19%

Two weeks before Christmas

7%

A week before Christmas

3%

I don't decorate my home for Christmas

32%
260 total votes
See past polls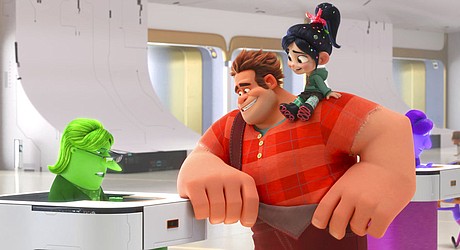 In a battle between the internet and John C. Reilly, who among us wouldn't root for the latter? Leave us IMDb.com and a few podcasts, John, but by all means, go smashy-smashy with the rest.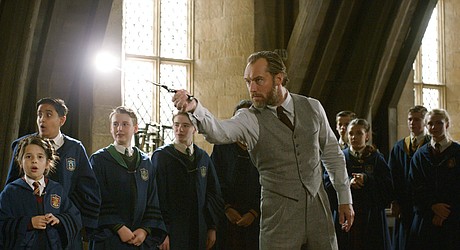 "Fantastic Beasts: The Crimes of Grindelwald" crawled, slithered and flew its way to the top of the weekend box office with a $62.2 million opening in the U.S. and Canada, according to studio estimates Sunday.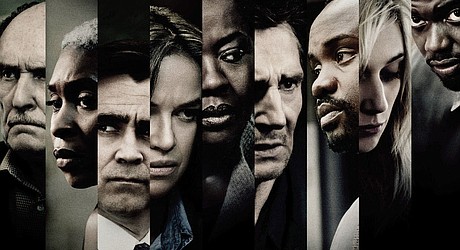 Movies playing at Harkins Theatres, 7202 Pav Way, Prescott Valley (Highway 69 between Glassford Hill and Lake Valley roads), as of press time. 928-775-7444; www.harkins.com.
A University of Arizona doctoral candidate is all ears when it comes to two Arizona Superfund sites — one in Tucson and one in Dewey-Humboldt.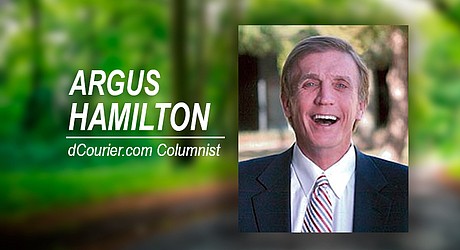 God Bless America, and how's everybody? Stormy Daniels' attorney Michael Avenatti was back in front of the TV cameras on Thursday after his arrest in Los Angeles.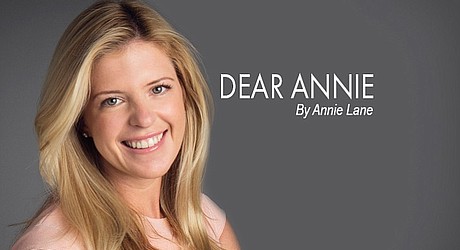 Dear Annie: Over the past year, I've discovered that there are some people in this world who are OK with "just getting by" with what is available — including leaning on or using what another person under the same roof has.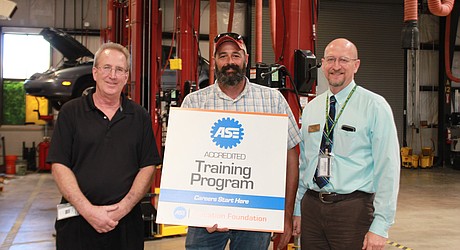 The National Institute for Automotive Service Excellence (ASE) is proud to announce that Yavapai College's Automotive Program has been awarded accreditation through 2023.
Paula Kneisl, former executive director for the Evangelical Lutheran Good Samaritan Society in Prescott, sat down for an interview in October as the organization celebrates 40 years of service to the community.
Jim Briggs, Chino Valley, was the top finisher in the Prescott Quads #15 held Saturday, Nov. 17.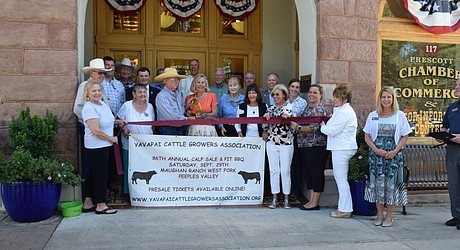 The Prescott Chamber of Commerce and its ambassadors celebrated Yavapai Cattle Growers Association's 86 years in Yavapai County with a ribbon cutting on Sept. 17 at the Prescott Chamber of Commerce office in downtown Prescott.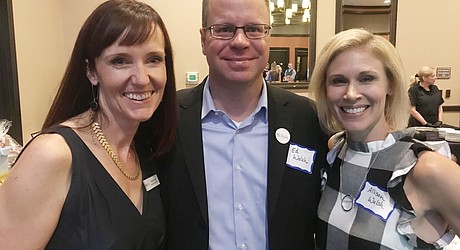 Foundation President Krista Carman, left, is joined by Lamb Chevrolet/Cadillac General Manager Ed Walsh and his wife Allison at the Prescott Unified School District Education Foundation Sip and Savour fundraiser at the Prescott Lakes Country Club Saturday, Oct. 20, 2018.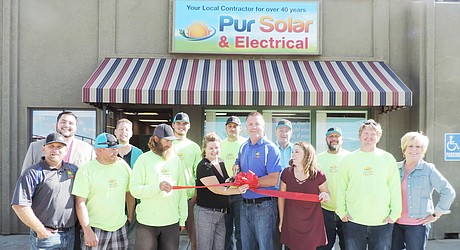 The Prescott Valley Chamber of Commerce celebrated the grand opening of Pur Solar & Electrical in Prescott Valley with a ribbon cutting ceremony Friday, Oct. 5.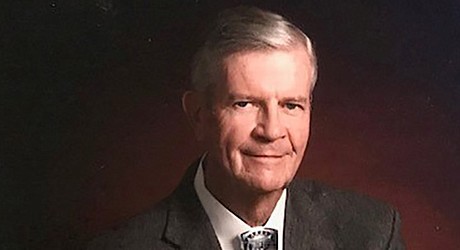 Joseph Francis Hills, 79, husband of Judith A. (Bargeron) Hills, of Lakeside, Arizona, passed peacefully on Thursday, Nov. 8, 2018, in Scottsdale, Arizona, after a year-long battle with renal cancer.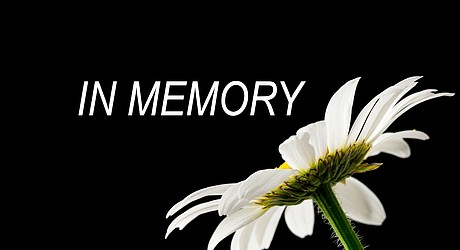 Betty Anne Bochat born Sept. 7, 1942, in Prescott, Arizona, passed away on Nov. 14, 2018, in Prescott, at the age of 76.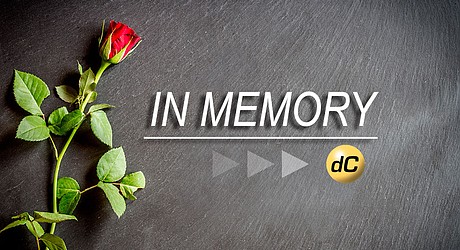 Cecil Ray Bailey was born in Minot, North Dakota, and died in Prescott, Arizona, on Nov. 7, 2018.